Grades (Click to filter results)
6/24/2019
$1,028.93
6
eBay
probstein123
Auction
12586368
3/24/2019
$2,400.00
6.5
Robert Edward Auctions
2019 Spring
Auction
40676662
8/25/2018
$225.00
2.5
eBay
ppgustafson
Best Offer
22296222
8/19/2018
$179.00
3
eBay
bdean805
Auction
31800591
1/25/2018
$480.00
5
eBay
nico01052001
Auction
18787417
11/18/2017
$336.00
5
Heritage Auctions
Heritage November 16-18, 2017
Auction
23292862
10/3/2017
$126.50
3
eBay
sportsmemories1
Auction
17848799
7/3/2017
$93.00
(MC)
1
eBay
cooperstownsportscards
Auction
21129125
1/30/2016
$240.00
4
Love of the Game Auctions
Winter, 2016 Premier Auction - Closes January 30, 2016
Auction
15912671
7/20/2012
$314.16
5
Goodwin and Co. Auctions
Masterpieces and Uncommon Commons XLII
Auction
07246276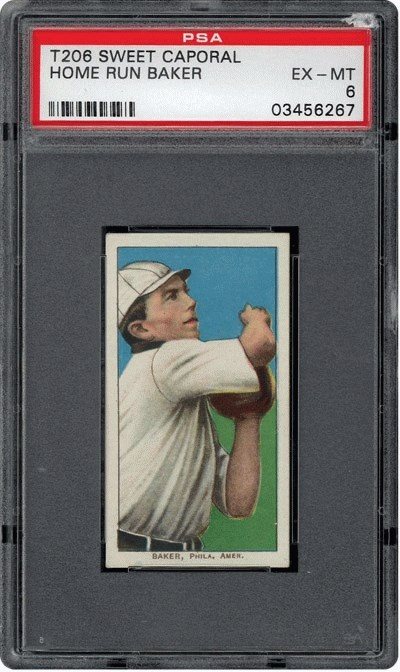 12/13/2009
$1,305.43
6
Memory Lane, Inc.
Hidden Treasures Vintage Rarities Auction
Auction
03456267
5/9/2009
$904.75
6
Goodwin and Co. Auctions
Masterpieces and Uncommon Commons XXI
Auction
09151261
Every effort has been made to ensure the integrity of the data but transcription and other errors may have occurred. Before using this information to make a buying or selling decision, confirm the data by consulting the actual sales catalog and prices realized. Collectors Universe disclaims any liability from the use of this information. If you notice an error, please report it using our "Report Item" tool.