Taking My Hacks
My Personal Journey Continues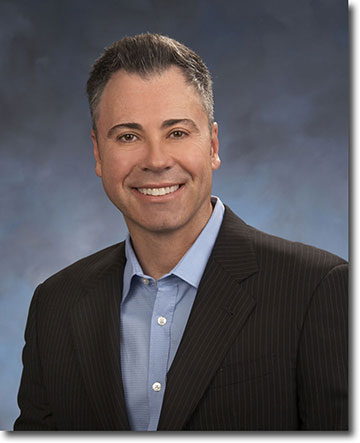 In August of 1999, shortly after graduating from law school that spring, I decided to join PSA as an employee. Prior to that, I had no intention of ever working in the hobby that I grew to love. I was simply a longtime collector who embraced the concept of third-party authentication and grading very early on. Back in those days, the concept was radical and somewhat controversial. It seems like yesterday, but PSA was born over 26 years ago.
After joining the company that summer, I did a little bit of everything over the next few years, from content production to market analysis to sales. It wasn't until October of 2002 that I was given the keys to PSA. And in the spring of 2003, I was asked to oversee PSA/DNA as well. So, for about 15 years, I have enjoyed the privilege of running a division that I was once only a customer of as a hobbyist. It has been truly surreal in some ways.
Well, not too long ago, I was appointed to the position of CEO for PSA's parent company Collectors Universe ... and the fantasy continues.
When I was a younger man, I had dreams of becoming a big-league ballplayer. A long swing and two left feet, however, prevented that dream from becoming a reality. My second choice would be to work in an industry that I have a passion for, the hobby that we all know and love today. It was never part of my plan, but it happened over 18 years ago when some people at PSA convinced me to come on board.
That dream has been taken to a new level with this recent appointment, and I want everyone to know how appreciative I am of this opportunity.
This includes many people from my personal and professional life. It starts at home where the example that your parents set stays with you for a lifetime and the support of your immediate family gives you all the inspiration you will ever need.
At Collectors Universe, I have worked with hundreds of individuals over the years. Some are still here, while others have moved on to new careers or have retired. They all have made an impact. When you have been at one company for nearly 20 years, you are bound to see some coworkers come and go. Most of the time, it's one of the hardest parts of the job. In the end, it's the people you work closest with who can make or break a job for you.
Running a company is kind of like being an NFL quarterback. You often get too much of the credit or too much of the blame when it is a team sport. The team I play for made me look good enough during the past decade and a half to be considered for the CEO position, and I will forever be grateful.
The appreciation goes beyond my current and former coworkers too. What about all the customers, both dealers and collectors, who I have encountered over the years? Believe me, if PSA didn't have the unrivaled market support that it has today, I would have never been considered for the job. I don't just think that, I know that. We have been able to grow our business because the core hobbyists support us. PSA has finished with seven consecutive years of revenue growth, and we are well on our way to number eight. This is a direct result of our loyal supporters in the marketplace.
The beauty of my new role is I don't have to abandon my involvement in PSA. It merely means I have the chance to spread my wings and try to help our parent company and adjacent businesses in any way I can. I take with me the invaluable experience and support generated by everyone else around me, including you.
My personal journey continues and I look forward to this new challenge, but the goal remains the same. Our mission is to make your hobby experience a more enjoyable one each year, and that is what we intend to do.
Never get cheated,

Joe Orlando
CEO, Collectors Universe
President, PSA & PSA/DNA