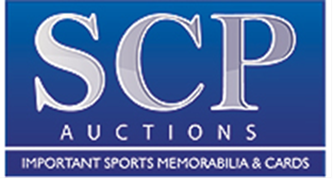 Every Ticket Authentic and Unique; Bidding Ends Jan. 21
Laguna Niguel, Calif. (Jan. 12, 2017) – Last year, SCP Auctions set the record for a complete Super Bowl ticket run at $100,266. Now SCP Auctions is featuring the largest and most comprehensive Super Bowl ticket collection ever offered in its current Winter Premier Auction: 46 lots with a total of 1,564 full, unused tickets from 31 different Super Bowls in several color variations. The online auction is taking place at www.scpauctions.com and initial bidding ends on Sat., Jan. 21, at 5 p.m. PST.
From Green Bay's triumph in Super Bowl I to the Saints' victory in Super Bowl XLIV, a stretch of 43 years (1967-2010) is covered. Several lots are presented with one PSA-graded example (Near Mint 7 to Gem Mint 10) backed by up to 49 ungraded examples in similar condition. While exact grading specifications shall be left to the experts at PSA (Professional Sports Authenticators), SCP Auctions officials conservatively estimate the 1,463 ungraded full tickets to fall in the NM 7 to MINT 9 range. The approximate SMR value of all 1,564 tickets—graded and ungraded—is $250,000 and up. Every full, unused ticket is authentic and unique with a different seat number. SCP Auctions guarantees PSA encapsulation for each ticket and most, if not all, will grade exceptionally well.
"Without question, PSA's move to authenticate and grade tickets has brought a structure to that element of collecting," said SCP Auctions President David Kohler. "Now all collectors can have confidence in buying tickets in all sports including the biggest sporting event, the Super Bowl."
Among those being offered in the company's auction is a full ticket to Super Bowl III, which is graded PSA 6. After 10 days into the auction, the high bid had surpassed $25,000. A Super Bowl I ticket from the inaugural 1967 game between the Packers and Chiefs, rated PSA VG 3, is also up for grabs. In addition, there are numerous bulk lots of unused tickets from games that took place in later years. Those were printed as normal, but remained unused because the seats were used for overflow media seating. One lot includes 165 unused tickets to Super Bowl XXXII, all signed at a later date through a signing arrangement with game MVP John Elway.
"Having the knowledge that a ticket is authentic and unique is paramount," added Kohler. "Collectors can now build their ticket collection with a price guide and population report provided by PSA. Over the last few years there has been tremendous interest and price appreciation across all ticket categories."
Online bidding is open to registered bidders only at www.scpauctions.com and closes on Saturday, Jan. 21. For more information on how to participate, please call 949-831-3700.