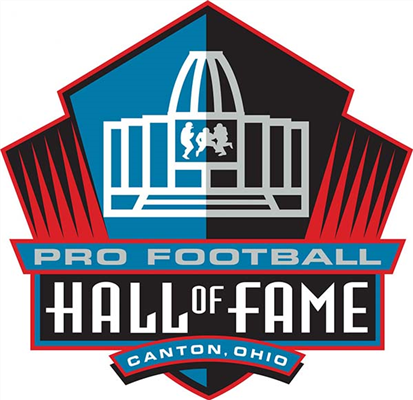 Honor the Heroes of the Game, Preserve its History, Promote its Values & Celebrate Excellence EVERYWHERE
---
PROFESSIONAL SPORTS AUTHENTICATOR
AT HALL OF FAME ON NOVEMBER 12
FANS CAN HAVE AUTOGRAPHS AUTHENTICATED
CANTON, OHIO – PSA/DNA, the autograph authentication division of Professional Sports Authenticator, will be at the Pro Football Hall of Fame on Saturday, Nov. 12 offering onsite authentication services. The event will take place from 10 a.m. to 5:00 p.m. in the Hall's Event Center.
PSA/DNA provides authentication of autographs from the world of sports, music and entertainment, including autographed footballs, baseballs, photographs, and more.
"This event is an opportunity for Ohio sports fans to have their prized autographs authenticated by the largest third party authentication company in the collectibles hobby. If you have autographs in your possession and would like to verify their authenticity for future generations, we look forward to seeing you at the Pro Football Hall of Fame on November 12," stated PSA President Joe Orlando.
Prices for authentication and grading average around $20 per item. For more information about authentication, grading, and prices visit www.PSAcard.com. Guests who have an item authenticated will receive free admission into the Hall of Fame.
Collectors who tour the Hall can enjoy the new Hunt/Casterline Pro Football Hall of Fame Card Collection exhibit at the Hall. The exhibit showcases the rarest, highest graded, and most valuable football card collection in the world featuring a rookie card for each Hall of Fame player to date. The most-significant pieces of the 300,000-plus collection that dates back to 1888 are displayed. The collection's creators are Dan Hunt, President of FC Dallas and son of LAMAR HUNT, the Hall of Fame founder of the American Football League and Kansas City Chiefs; and Robert Casterline from Casterline Goodman Gallery, Partner.
The Hall of Fame is open from 9 a.m. to 5 p.m. daily. PSA/DNA will be accepting onsite autograph authentication submissions until 3:30 p.m. Onsite grading for trading cards, tickets and packs is not being offered as part of the event. For additional information about visiting "The Most Inspiring Place on Earth!" please visit: www.ProFootballHOF.com/visit/.
ABOUT THE PRO FOOTBALL HALL OF FAME
Located in Canton, Ohio, the birthplace of the National Football League, the Pro Football Hall of Fame is a 501(c)(3) not-for-profit institution with the Mission to Honor the Heroes of the Game, Preserve its History, Promote its Values, & Celebrate Excellence EVERYWHERE.
Hundreds of thousands of fans from across the globe travel to Canton annually to experience "The Most Inspiring Place on Earth!" that chronicles America's most popular sport. Millions more are reached through the Hall of Fame's hundreds of special events held annually outside Canton and through the multiple nationally broadcast programs focused on the selection of the newest Class of Enshrinees.
Construction on Hall of Fame Village, a $500 million development project that includes nine main components, is under way in Canton to transform the Hall of Fame's campus.
For more information about the Pro Football Hall of Fame, please visit ProFootballHOF.com; @ProFootballHOF on Twitter, Facebook, Instagram, and YouTube.
ABOUT PROFESSIONAL SPORTS AUTHENTICATOR
Professional Sports Authenticator is the world's largest trading card, autograph and memorabilia authentication and grading service. Since 1991, PSA experts have examined and certified over 27 million collectibles with a combined value of over $1 billion. Visit www.PSAcard.com for more information on how to submit your collectibles for authentication and grading.