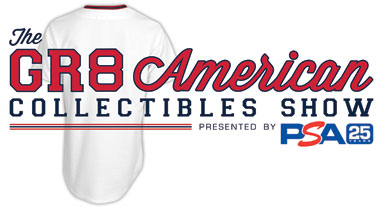 Tune In to "The Great American Collectibles Show"
Former Boston Red Sox star Rico Petrocelli and radio personality Tom Zappala have taken their place behind the microphones and teamed up with PSA to entertain, explain and expand the world of sports memorabilia and collectibles
Anyone who has ever had the privilege to spend even just a few minutes with former Boston Red Sox shortstop and third baseman Rico Petrocelli or author, broadcaster and businessman Tom Zappala is well-aware of two things: each man has been blessed with a more-than-generous dose of affable personality and an entertaining sense of humor.
The duo also share a deep passion for sports and sports collectibles.
For those who have never had the opportunity to enjoy the company of these two gents, that all changed this November as the men teamed up to co-host an online radio program, "The Great American Collectibles Show," presented by Professional Sports Authenticator (PSA) and the National Sports Collectors Convention (NSCC) that airs every Wednesday at 3 p.m. PST (6 p.m. EST) on www.PSAcard.com.
Along with being an entertaining resource for information on the current state of the sports collectibles hobby and industry, listeners will also get to hear two of the most euphonious New York and New England accents this side of Brooklyn and Brookline.
"Rico and I always have a few good laughs about that," says Zappala in his crisp, non-rhotic accent that is an immediate giveaway he is a native New Englander. "Rico has lived in New Hampshire for years, but he's a Brooklyn native who hasn't lost one little bit of that accent. I'll tell you, the way the two of us pronounce certain words, you wouldn't even think we're speaking the same language," he adds with a laugh.
Meet Rico
The man behind that heavy Brooklyn accent, Americo "Rico" Petrocelli, was born in Coney Island and grew up in the Brooklyn neighborhoods of Bedford-Stuyvesant and Sheepshead Bay where he attended Sheepshead Bay High School.
It was during those years, from the mid-1950s through the early-1960s, that young Rico first became enamored with the game of baseball, collecting sports cards and began honing his fielding and batting talents by dodging oncoming traffic and playing stickball on his neighborhood streets.
"In the summers, all the kids would be out there all day playing stickball until it got dark," Petrocelli recalls with a laugh. "We were out there till our mothers called us to come home - unless some kid hit a ball through someone's window, then it was all over fast and we scurried away like bugs."
Moving on from pick-up street games to playing on organized community and school teams, Petrocelli was being recognized for his athletic ability, on the hardwood as well as the baseball field, from the time he was in his early teens. During that time, he grabbed the attention of various college basketball scouts, and by his senior year in high school, he had been offered several scholarships.
While the offerings of those college representatives may have been flattering, they paled in comparison to the professional baseball scouts who Petrocelli knew were also watching him.
"I had quite a few Major League scouts looking at me, and that's all I thought about," says Petrocelli. "I was a huge baseball fan. I just loved everything about the game. I was a big Mickey Mantle fan. I just idolized the guy. And I also loved collecting baseball cards. I was like most kids back then; we would flip them and stick them in the spokes of our bikes, but I could never bring myself to do that with my Mantle card."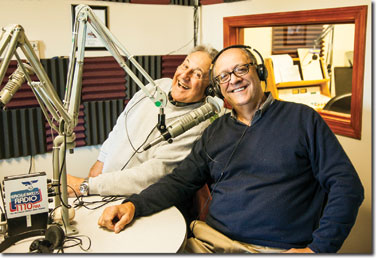 When those pro scouts moved from just watching to making offers, Petrocelli says he was most interested in playing for either the Boston Red Sox or the Philadelphia Phillies.
"When I was growing up, my older brother, Vinny, and I would go to see the Brooklyn Dodgers and the New York Yankees," he recalls. "The Dodger and Yankee players were my heroes, so I would have loved to have played for a hometown team. Every kid dreams of playing for their hometown team. But the scouts from Boston had been following me and then came around with an offer, inviting me to come up and workout with them. I went up there with my family and had such a great time. I really enjoyed being there, and it was only 200 miles from home. So the Red Sox offered me a nice bonus, and it turned out to be the greatest thing to have ever happened to me."
First reaching the Majors with Boston as a shortstop for a brief stay in 1963, he returned to the franchise's farm system for two years before getting the full-time call up in 1965. Two years later, Petrocelli was selected to the All-Star Team and made it to the World Series where, in Game 6, he belted two home runs against the St. Louis Cardinals who would ultimately better the Red Sox for the World Championship in the following game.
When the Red Sox acquired shortstop Luis Aparicio in 1971, Petrocelli was moved to third base and again was a member of a team that got to the Fall Classic in 1975, in which Boston lost to the Cincinnati Reds.
Plagued by a series of injuries, Petrocelli retired at the conclusion of the Red Sox's 1976 campaign. He walked off the field for the last time having hit 210 home runs with 773 RBIs and was inducted into the Boston Red Sox Hall of Fame in 1997.
With his playing days behind him, Petrocelli served as a Minor League manager and coach. He also took to the broadcast booth to provide color and analyses for the Boston Red Sox, Pawtucket Red Sox and Seattle Mariners. Petrocelli's post-playing years also saw him establish a sports memorabilia and marketing business, Petrocelli Sports, that he has since turned over to his son, Michael.
Today, along with co-hosting the popular Sirius MLB radio show "Remember When with Ed Randall," Petrocelli is excited about his new role as the co-host of "The Great American Collectibles Show."
"Tom is a good friend of mine and a fascinating guy who really knows his stuff when it comes to cards," says Petrocelli. "I have been a passionate card collector since I was a kid. I had my cards, and my older brother had really great cards from the 1940s and 1950s, so cards have been a part of my life since I was very young. But my whole fascination with cards changed dramatically when I read Tom's book [The T206 Collection: The Players & Their Stories, (Peter Randall Publishing, 2010), which tells the tales of the men who were featured on the most storied baseball card set in history]."
"I love to read books about the game of baseball and players from the early 1900s. I loved that period of time - the culture of baseball during that era. I have always been very interested in the old players, their cards and any memorabilia pertaining to them. But reading Tom's books, and benefiting from all the knowledge he has, that really changed the way I think of those things. It was only after I read Tom's books, and got to know him, that I became aware of all the different types of cards that are out there and their value - how they can even have great investment value."
As the founder of a sports memorabilia and marketing company, who is now acutely aware of the value and desirability of sports cards and game-used items, he, like most players and fans of his playing days, never really appreciated the value of those things back in the 1960s and 1970s.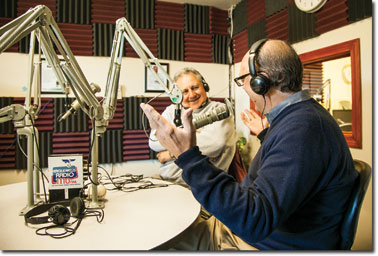 "Back when I was playing, there was a different mindset when it came to equipment and uniforms," Petrocelli explains. "When we cracked bats, they were thrown away or given to kids. As far as we were concerned, they were just useless, so they were no big deal. We never thought to keep them - never! Guys back then just didn't think of keeping things. Although I had one teammate, George Thomas, who did keep stuff. He would take bats that had been used by some of the big stars from the visiting teams. He said he was building a bar in his basement and was going to use the bats and other things to make his bar. We never gave any thought to what he was doing, but he was ahead of his time in doing that. Luckily, I do still have some of my uniforms, my gloves and my World Series and All-Star bats."
Today, being very aware of how much vintage and game-used material and cards mean to collectors, Petrocelli says that along with seasoned collectors, he hopes their show will also attract those who are new to collecting. "We want to make people more aware of the collectibles hobby - all that is available. We will be giving updates on the values of various cards and other collectibles. Joe Orlando, the president of PSA, will also be a regular part of our show. He will be joining Tom and me as we give people a greater understanding of the many different things there are to collect and the various ways people collect."
Explaining how it was during an impromptu conversation between himself, Zappala and Orlando at this year's National Convention that the idea to do a show bubbled up, Petrocelli says his hope is that their show will also cover some of the non-sports collectibles he finds fascinating. "There are a lot of entertainment-related cards out there that are very appealing to me and to a lot of collectors," he says. "And then there are the Civil War cards and military cards. I love a lot of that stuff, and I think by discussing them on our show, it may open up new genres of collecting for our listeners."
Meet Tom
On the other side of the microphone from Petrocelli, Tom Zappala brings his experience as a long-time, popular talk radio show host in the northern Massachusetts and southern New Hampshire market. A successful businessman and the co-owner of ATS Communications, a multimedia and consulting company that handles marketing, publicity and personal appearances for authors and a variety of artists in the entertainment field, Zappala is also a passionate boxing memorabilia and baseball card collector who is adamant about maintaining the traditions and historical significance of sports, especially the national pastime.
Zappala, in partnership with his wife Ellen, is the co-author of award-winning books such as The T206 Collection: The Players & Their Stories, The Cracker Jack Collection: Baseball's Prized Players and the 2016 release, The 100 Greatest Baseball Autographs.
Proud of his Italian heritage, a subject that is frequently discussed on his radio program, Zappala also authored Bless Me Sister, a humorous book about his experience attending an Italian parochial school. The father of four children, he says he is most content when he is watching his beloved Boston Red Sox, while sipping a Martini with two baseball-size olives.
"I'm really thrilled to be hosting this new show with Rico," says Zappala. "I first met him when he came on my radio show as a guest, and we just hit it off right away. We have always played off one another well because of our love of baseball, collectibles and our Italian heritage. There's always a lot of Italian-based humor going on when we're together. We have really good chemistry with one another, and on top of that, he is like me in that he is very passionate about baseball history. He loves the game and is intrigued by sports cards, memorabilia and collectibles. He gets it. So having him serve as my co-host is a great fit."
As for the format of "The Great American Collectibles Show," Zappala says they plan to present a wide array of individuals from many different walks of life.
"Each week we'll have an expert from a different field who will join us for the entire hour and serve as our guest host," he explains. "We may have an appraiser from a major auction house one week and the owner of a memorabilia company the following week. We also plan on having former and current athletes, coaches and celebrities from the entertainment world who collect."
Zappala says that along with hearing what the hosts, guests and industry experts have to say, listeners will also have the opportunity to participate by making comments and asking questions via social media.
"We will be taking questions via Tweets and texts and answering listeners' questions regarding sports and even non-sports memorabilia."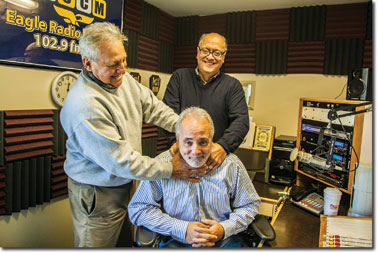 As for how far the show will reach into the depths of collectible genres, Zappala says they are not ruling anything out and the future direction of the format will be organic and evolve by virtue of the response they receive from listeners. "Of course we will cover cards, autographed items, game-worn or game-used items - you name it. But we will also keep it very open depending on what our guests want to discuss and what our listeners tell us they are interested in."
Along with the show's weekly guest host, Petrocelli and Zappala will also be doing a five-minute segment with PSA's Orlando.
"We're calling that segment 'Checking In with Joe,' which will be a time for him to give listeners an overview - a synopsis if you will - of what is currently going on in the collectibles industry - the latest news of what is happening in the hobby. Then, we also have a guest who will come on for 10 minutes or so. Our guests will be collectors who have put together unique or significant collections, maybe some professional players, maybe someone from the entertainment industry. Again, we will be very open to a lot of different people, topics and subject matter. Nothing will be off limits. The show will be all about having good, substantive discussions about every aspect of the collectibles hobby and industry. It will be about collectibles across the board. We'll mix it up, but obviously, our main focus will always be on cards and sports memorabilia."
Zappala, who further points out that the show will be live video streamed on the PSA website, says that the primary focus that he, Petrocelli and Orlando share is that listeners will enjoy the hour they spend with them and come away being more knowledgeable and better informed about collecting, grading, values, preservation, authenticating and many other important issues.
"Our intent is to give collectors a forum to share ideas, ask questions, obtain answers, become educated and get entertained," says Zappala. "We don't know what the future holds or what directions we may go in, but what we do know is that it will be a destination - appointment listening - for people who love sports and the hobby of collecting. We are very proud to have some great sponsors on board, and we are all extremely excited about this new endeavor with a great team."
Speaking of the team, Lou Blasi, Sirius XM Radio Fantasy Baseball personality, will be producing the show and, with an open microphone, be the third man in. Blasi has been in the radio business for 30 years. Together, this group of gregarious characters is sure to become an entertaining yet informative weekly stop for both new and existing hobbyists.
---
Be sure to tune into "The Great American Collectibles Show" with Rico Petrocelli, Tom Zappala and Joe Orlando every Wednesday evening at 3 p.m. PST (6 p.m. EST) at www.PSAcard.com.