Taking My Hacks
Building the Mount Rushmore of Baseball Autographs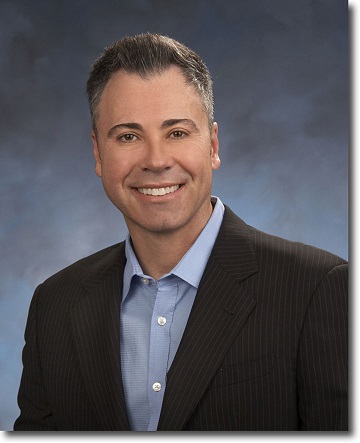 In our continuing series, building hobby versions of Mount Rushmore, we now turn our sights to the autograph world. The autograph offers a window into the personality of each signer, and when it comes to collecting autographs, there is no doubt that baseball signatures take center stage. In terms of popularity, no other autograph genre comes close.
Here is my attempt at sculpting the prestigious side of the mountain and the reasons behind each selection.
Babe Ruth - If the Mount Rushmore of Baseball Autographs had only one spot, it would be reserved for the "Sultan of Swat." During a time when autograph signing was not yet commonplace, Babe Ruth changed the game with his outgoing personality and unrivaled propensity to put pen to paper ... and more. Ruth may have been the era's most prolific home run hitter, but he was an even more prolific signer. Ruth's autograph speaks volumes about the man. It is bold and reeks of confidence ... and it's one of the most visually-appealing autographs you will ever see. Ruth's autograph is the most desirable of all, on any medium and from any genre. When you combine Ruth's impact on baseball and the autograph collecting world, all others must kneel before Swat.
Mickey Mantle - I often talk about autographs and how they can, at times, tell a story about the person behind the signature. There is no better example than Mickey Mantle. The autograph evolution of Mantle can narrate his personal story without uttering a single word. During his rookie-era and before, we see an extremely simplistic-looking signature penned by someone clearly not used to the spotlight. Over time, the autograph goes through a dramatic transformation, growing in confidence and flair. By the end of his career, Mantle possessed one of the most stylish and recognizable signatures the hobby has ever seen ... one fitting of the most idolized man of his generation. Like Ruth many decades earlier, Mantle helped revolutionize the autograph hobby. During the industry boom of the 1980s, long after his retirement, Mantle became the face of collecting.
"Shoeless" Joe Jackson - "Shoeless" Joe Jackson's autograph shares extreme desirability with the aforementioned Ruth, but the appearance of his autograph couldn't be more different from the iconic slugger's scrawl. Jackson, who was functionally illiterate, struggled to sign his name. In fact, in each of the approximately two dozen authentic examples known in the hobby, you can clearly see Jackson's anguish in the way each letter was formed. What is natural and almost instinctual for you and me, was a chore for Jackson. Jackson's autograph often has a drawn appearance as a result, but its scarcity more than makes up for the lack of eye appeal. The debates still rage on about Jackson's degree of involvement in the 1919 Black Sox scandal, but there is no debate about the importance of this legendary hitter's scarce signature.
Christy Mathewson - Christy Mathewson's autograph remains one of the toughest and most valuable autographs in the hobby. Not only was Mathewson an elite pitcher during the first half of the 20th century, but he also died at only 45 years of age in 1925, adding to the rarity of his autograph. His early passing came as a consequence of ingesting chemical gas during a military training exercise while with the Army, which eventually led to tuberculosis. While rare, Mathewson's flowing signature can be found on various mediums. This includes signed checks, photos and single-signed baseballs. Some single-signed baseballs have sold for more than $100,000 at auction.
Never get cheated,
Joe Orlando
PSA President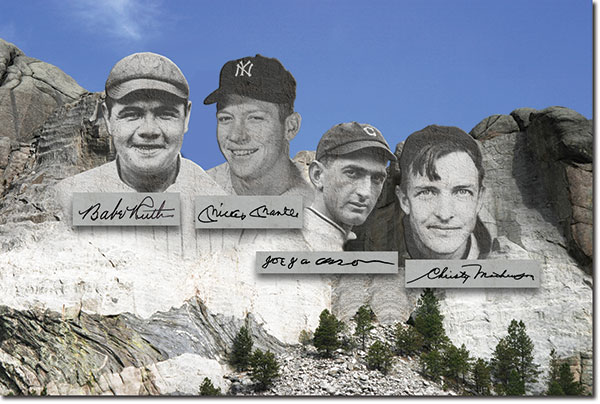 Which of the following signatures do you think should take the
final spot in the Mount Rushmore of Baseball Autographs?
1) Christy Mathewson
2) Lou Gehrig
3) Jackie Robinson
4) Derek Jeter
Vote at www.PSAcard.com/takingmyhacks