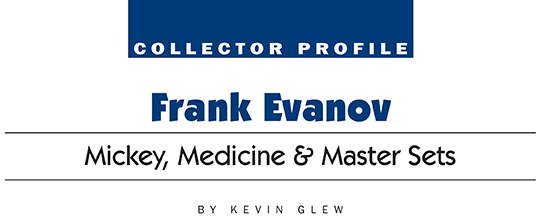 When you ask Frank Evanov about the roots of his collection, he shares such vivid memories that you feel like you're being transported back in time with him.
Ask him about Mickey Mantle, the subject of his retired No. 2 All-Time Finest Master set on the PSA Set Registry, and Evanov will describe the first time he went to a game at Yankee Stadium.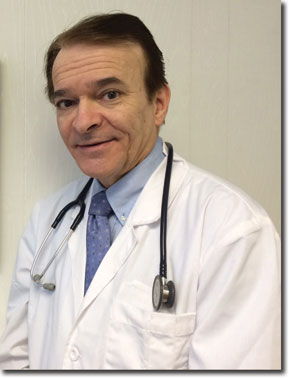 "The first time I went to [Yankee Stadium] I was so impressed by the green grass and the magnitude of the stadium," recalled Evanov. "My dad was a union organizer [he and his colleagues painted bridges], and most of the men in the union were Greek and one of the men was the cousin of Gus Triandos, the catcher for the Orioles."
"So my dad takes me to Yankee Stadium in 1958 or 1959 and says, 'I have a player for you to meet.' I was thinking, 'Oh, is it Mickey or Yogi?' So we go down to this box and there's Gus Triandos. And I said, 'Who's he?' I was so focused on Mickey, but Triandos was a very nice man. He signed a ball for me, and that game was a seminal moment in my life. My dad took me to Yankee Stadium to see Mickey and the Yankees play the Orioles for my first baseball game. I'll never forget it."
Ask Evanov about why he's pursuing the Basic and Master sets of New York Knicks legend Willis Reed and he'll take you back to Game 7 of the 1970 NBA Finals when the underdog Knicks were battling the Los Angeles Lakers.
"The 1970 Knicks were a small team and the Lakers had Wilt Chamberlain, Jerry West and Elgin Baylor," remembered Evanov. "The Knicks were a gritty team and took it to Game 7 â€" Willis Reed had a torn thigh muscle and nobody knew if he was going to play in Game 7."
Evanov was watching the game on TV and was agonizing over whether or not Reed was going to play, and the chances didn't look good when the Knicks captain wasn't on the court as the teams initially warmed up.
"But just as the game was about to start, we hear this roar and Willis Reed comes limping out of the tunnel. He was like Curt Schilling [in the 2004 World Series]. He could barely even stand up. I remember it so vividly. He went out there, started the game and he hit his first shot," said Evanov.
The hobbled Reed would score the Knicks' first two baskets and play strong defense until he couldn't bear the pain any longer and had to exit the game.
"He inspired the team so much that they went on to win that game by 14 points," noted Evanov.
Fast forward 35 years when Evanov was eating at a restaurant called La Marmite in Williston Park, New York, on Mother's Day and in walks Reed with his mother.
"I said to his mom, 'Mrs. Reed, your son is the greatest and most courageous basketball player I've ever seen. He played with such courage in that game. He could've said that he couldn't play, but he went out there and inspired the team," recalled Evanov. "And I looked at her and she was crying, and I was crying too."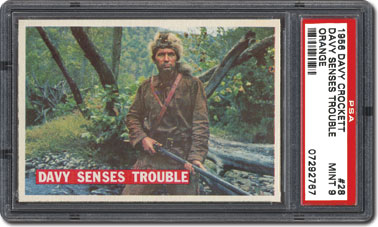 Courage is something that Davy Crockett, another focus of Evanov's collection, certainly didn't lack. Ask Evanov why he collects Crockett cards and his explanation is enough to make you wish you had fought alongside the brave frontiersman at the Alamo.
"I've read so many books about Davy Crockett," said Evanov. "He was a good man, an honest man, a hard worker and a real patriot. And when he was in Congress, he helped the Indians against the anti-Indian policies."
As you can see, Evanov is emotionally invested in his cards. Every set in his vast collection has a deep meaning to him, and that's the same philosophy and commitment he has towards his patients.
For 28 years, Evanov has been practicing internal medicine in New York City. He specializes in gastroenterology and performs colonoscopies and upper endoscopies, among other procedures. After these procedures, he visits with his patients and does everything he can to ensure that they receive the best care.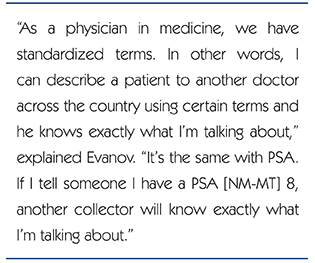 "My patients are my friends," he said. "I love what I do. The patients are friendly. I get to help them and talk to them, and I get paid for it too. This is the perfect profession for me. I believe you have to like your job. If you don't like your job, you won't be happy. And I love what I do. I'm really blessed."
"Blessed" is also a word he'd use to describe his childhood. An only child to parents Anthony and Mary, he grew up in Queens, New York, about 30 minutes from Yankee Stadium. It was his neighborhood physician, Dr. Herman Sternberg, who not only assisted people medically but helped them financially, that inspired Evanov to become a doctor. He recalls having a life-changing conversation with Dr. Sternberg when he was five or six years old.
"I was there one day and he said to me, 'Frankie, do you know who Mickey Mantle is?' And I said, 'Sure, doc. He's a star with the Yankees.' He then asked, 'Do you know who Jonas Salk is?' I replied, 'No.' To this he said, 'Jonas Salk [who invented the polio vaccine] can save millions of lives. Mickey Mantle hasn't saved a single life.' And he said, 'If you want to know about Jonas Salk, you should study medicine,'" recalled Evanov. "And I got a bug in my head that I wanted to be a doctor. So I went home and told my mother that I wanted to be a doctor, and she was happy to hear it."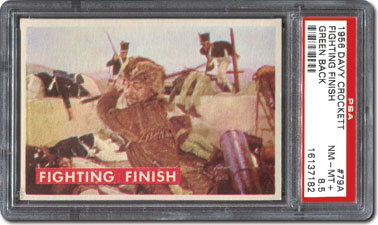 But even before he had contemplated a career in medicine, Evanov had started collecting baseball cards. The first sports card packs he opened were 1957 Topps Baseball when he was five years old, but he also remembers non-sports cards like the 1956 Topps Davy Crockett and 1956 Topps Round-Up sets.
"I remember sitting on the floor and spreading my Yankees cards out by position," he said. "I put Moose Skowron at first base, Tony Kubek at shortstop, Clete Boyer at third base... I used to love doing that."
And though Mantle was his favorite player, he never stockpiled cards of "The Mick."
"As a kid, I was a set builder," he said. "So I got my Mickey cards, but I [also] wanted my Roman Mejias from the Pirates to complete the set, even though no one knew who he was. I loved the thrill of the chase, and I still love it."
Like many boys, however, Evanov did not collect as a teenager.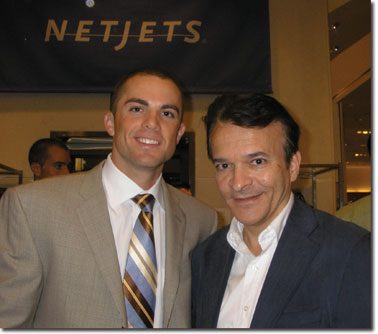 "I traveled to Manhattan for high school and had little time for anything but travel and studies," he said.
After high school, Evanov attended Fordham University where he majored in biology (pre-med) and then went to medical school at New York University (NYU). During his residency, he married his wife, Barbara, and the couple had a daughter named Mary. It wasn't until the early 1990s that Evanov got back into collecting.
After work one day, Evanov went to a card store in Long Island and spotted a 1957 Topps Mantle through the glass. "It was a card of his in a batting pose. The card was beat to heck, but I remembered that card from when I was five years old. I asked the guy if I could look at it and he took it out. I asked him how much he wanted and he said '$40.' And this was a beater!"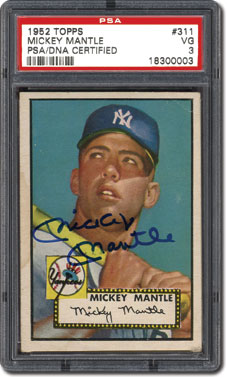 "It was all banged up, but I said, 'You know what? I'll take it.' And something clicked in my brain that reminded me of when I was young. I could taste the bubble gum. I could smell the packs being opened. And I remembered thinking that I used to love doing this, so why can't I do this now? And that's what got me back into collecting â€" that one card."
From there, Evanov began assembling a raw 1957 Topps Baseball set, followed by the ensuing string of Topps issues, as well as some non-sports sets like the 1956 Davy Crockett orange back set and the 1958 Topps Zorro series. It wasn't until 2001 that he discovered PSA-graded cards, and he thought it was a great idea.
"As a physician in medicine, we have standardized terms. In other words, I can describe a patient to another doctor across the country using certain terms and he knows exactly what I'm talking about," explained Evanov. "It's the same with PSA. If I tell someone I have a PSA [NM-MT] 8, another collector will know exactly what I'm talking about."
Evanov began stockpiling high-grade 1957 Topps Baseball cards and he ended up with the No. 1 set on the PSA Set Registry in 2006 and 2007. Around the same time, he was building a high-grade 1962 Topps Civil War News set and he received the PSA Set Registry Award for Best Non-Sports Set of the Year in 2003.
He has since broken up his 1957 Topps Baseball set, but he kept the Mantle cards. Two of his most prized possessions are his PSA NM 7, 1952 Topps Mantle and an autographed version of that card.
But Evanov's primary focus these days is on his non-sports collection. He recently completed the 1940 Gum Inc. Lone Ranger set and is actively collecting the 1952 Topps Look N' See and 1954 Topps Scoops sets. He says veteran hobbyists Bill Bengen, Marty Quinn and Dave Lemon have been instrumental in helping him build his non-sports sets.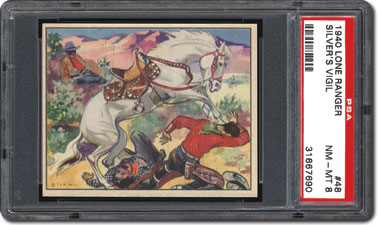 But Evanov is most passionate about his 1956 Topps Davy Crockett set. He owns the registry's No. 1 orange and green back Crockett issues, and it was Evanov's passion for Crockett that helped inspire a whole new category of PSA Set Registry sets that focus on cards of historical figures.
"In 2011, I thought, you know what? If you've got a Mickey Mantle Master set, why can't you have a Davy Crockett Master set?" he said.
With that, the Crockett Master set was formed. And Evanov has also been a driving force behind Master sets of historical figures like Geronimo, Charles Lindbergh, Daniel Boone, Alexander The Great, Abraham Lincoln and George Washington.
"I work on a couple of sets at a time," said Evanov. "I just finished working on the Geronimo and Alexander The Great sets, and now I'm working on George Washington and 'Abe' Lincoln."
The PSA Set Registry has helped Evanov organize his collection and connect with other collectors.
"The registry is a great way to display what I have and it's a great way to learn. There are sets that I don't know anything about and other people have been kind enough to upload images of their cards onto their registries," said Evanov.
He also appreciates the protection that PSA holders offer.
"PSA, to me, has been invaluable in terms of protecting my cards so that they don't get damaged," he said. "I would never buy raw cards off eBay now."
As a doctor who works six days a week, Evanov says coming home to search for cards for his registry sets offers him stress relief.
"Collecting reminds me of my younger days and it's fun. That's why I got back into it," he said. "This is how I relax. I can come home, forget about the office and just look at my registry sets. It's so much fun to do that."
And if you view Evanov's registry sets, you can sense just how much he cherishes them.
"If you look at my sets [online], I have images up. I've got descriptions and comments. That, to me, is a set," he said. "And I really take pride in doing that."
And how do his wife and daughter feel about his collection and the time he dedicates to it?
"They're fantastic about it. They see the pleasure that I get from it. My daughter says, 'Dad, do whatever you like to do,'" he said. "And I say to her, 'When I'm gone, don't forget to take care of my Mickeys.'"
---
Thanks to Frank Evanov for providing the images that accompany this article. Please note that the Set Registry rankings reported are those as of June 2015.