Red Hot Rookies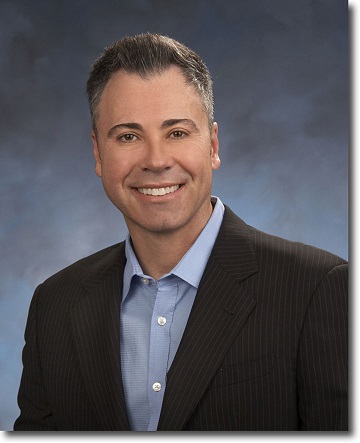 If you have been around the hobby for a long time, you are probably accustomed to seeing market fluctuations. Some of the market surges were a product of a volatile modern market, like the explosion during the Mark McGwire/Sammy Sosa home run chase of 1998. Other times, the surges were a product of delayed appreciation. I can remember when the 1909-11 T206 set was actually soft in the 1990s. Soft? It's hard to believe.
If you were an active collector during the 1980s, like me, the decade produced many short term swings, but most of the surges came from modern baseball rookies. Don Mattingly, Dwight Gooden, Jose Canseco and more all had their turn as the "Hot" rookie to buy. Some of those "Hot" rookies turned out to be Cal Ripken, Jr., but several others turned out to be Kal Daniels, Greg Brock or Ron Kittle. Remember these guys? Those were the days.
I have seen a lot of market swings in my time and a lot of fads come and go, but I am not sure if I have ever seen anything quite like the surge in prices for high-quality rookie cards over the past year or so. For starters, a great deal of this surge is happening on vintage rookie cards, not modern cards where we are used to seeing the big market swings. It's not like Hank Aaron can hit any more home runs or Roberto Clemente can throw out any more baserunners from right field.
For the most part, this surge is happening to the icons. The names are familiar. They are Mantle, Mays, Koufax and Williams to name a few and, of course, the mythical Babe Ruth. What has occurred over the last 12-18 months is dramatic to say the least, and the record prices being paid are not just for the PSA Mint 9s and Gem Mint 10s. They are being paid for the PSA NM-MT 8s and lower, in some cases, too.
For example, take the 1954 Topps Aaron. Just a year or two ago, this card in PSA 8 could be obtained in the $5,000-$6,000 range. Within the last few months, prices realized for this card have ranged from $12,000-$22,000. The same type of surge applies to the 1955 Topps Roberto Clemente and the 1951 Bowman Mickey Mantle rookie. Even though Mantle's 1952 Topps card is not a true rookie, the same is true for that card as well. These cards, and many more, have doubled, tripled, quadrupled or more in value inside a two-year period.
So, what in the wide world of baseball cards is going on?
As usual, it's certainly a combination of things. From increased focus on the iconic names, and cards, to the involvement of new buyers, the market has changed quickly. It's not just limited to baseball either. Just check out the escalation in price for a 1965 Topps Joe Namath rookie during the same period. It's also not limited to vintage cards. While not necessarily as dramatic, there has been a noticeable surge in prices for rookie cards like those of Magic Johnson/Larry Bird, Joe Montana, Mario Lemieux and Jerry Rice.
To be fair, it's not like collecting rookie cards is a new concept or that collectors are suddenly willing to pay premiums for them. Rookie cards have always sold for premiums. It just seems like a higher percentage of the new breed of buyers appear to have an extreme focus on the all-time greats versus filling up sets with the Grady Hattons or even the Joe Pepitones of the card world. The aforementioned interest is not unprecedented; the price escalation in such a short period of time, however, is.
As we look to the future, will the increased attention on the icons continue? Will rookie cards continue to pull away from the rest of the pack? Will I finally be able to watch the ending of Turner & Hooch without crying? These questions will only be answered with time, but it certainly seems like the fascination with rookie cards has jumped to a new level.
Never get cheated,

Joe Orlando
PSA President