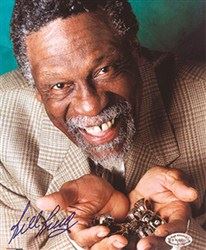 Rich Altman's Boston Show is returning for a fifth year to the Shriner's Auditorium at 99 Fordham Road, Wilmington, MA on March 28th – 30th, 2014.
SHOW HOURS
Friday, March 28th: doors open to the public from 12 Noon to 7:00pm
Saturday, March 29th: doors open to the public from 9am to 5pm
Sunday, March 30th: doors open to the public from 10am – 4pm
Special guests include the Legendary Bill Russell, Sam Jones, Kenny Anderson, Artis Gilmore, Bobby Hull, Rickey Henderson, Bobby Knight, Adam Vinatieri, Earl Campbell, Frank Robinson courtesy of Steiner Sports. Just added to the show: Trot Nixon, Lawrence Taylor, Len Dawson, and others. Plus, Melissa and Joe Gorga, Reality TV Stars from "The Real House Wives of New Jersey" appearing on Sunday, March 30th. Check website for updates at www.HollywoodCollectibles.com.
Last year, the show had record breaking crowds so pre-ordering of autographs is strongly recommended! Dealer space is filling quickly; don't miss your opportunity to be seen at one of the largest sports memorabilia shows on the east coast, call 1-800-844-7735 and book your space TODAY!
Contact Mike Fitzgerald, Media Director by visiting www.HollywoodCollectibles.com or call 954-986-0707.