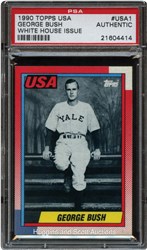 Huggins and Scott's fifth Masterpiece Auction of 2013 begins on Monday, September 30th, with the bidding closing on Thursday night, October 10th, with the 30-minute rule beginning at 11:00pm Eastern time.
This auction features another amazing array of sports and non-sports items that caters to every level of collector and investor. Whether you only want to spend a few hundred dollars or several thousand dollars, our selection of quality items has a little something for just about everyone. This auction is headlined by a variety of Babe Ruth signed baseballs, from a 1925 single-signed to a beautiful Ruth and Christy Walsh dual signed orb.
Vintage card collectors will enjoy an abundance of pre- and postwar rarities including professionally graded and raw examples of cards from a variety of designations, including a scarce 1894 Betz Studio Baltimore Baseball Cabinet, the only known 1887 Tomlinson Studio Ned Hanlon Portrait, an attractive T3 Ty Cobb, a large selection of graded 1908 Rose Postcards and 1930s Zeenut's with coupons, Goudey Ruth's and much more.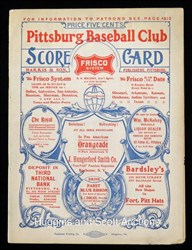 The post-war collection is substantial as well with an unusually large number of complete and near sets from 1948-1973; Hall of Fame rookie cards including Musial, J. Robinson, Clemente, Koufax, Seaver; an extremely rare Cal Ripken Jr. Orange Border Charlotte O's minor league card (PSA 4), the first offered 1990 Topps George Bush "White House" version and much more. As always, we also present a plethora of wonderful "shoebox" collections (always a crowd favorite).
As with all of Huggins and Scott Auctions, we have a large number of autographed lots including baseballs, bats, lithographs, photographs and others consigned by collectors from all across the country. Highlights include: signed baseballs from Ruth, Gehrig, Foxx, Williams, Mantle, DiMaggio, Koufax, Aaron, 1930 Athletics, 1949 Cuban All-Stars, 1955 Senators (with Webbo Clarke) and 1960 Pirates. Documents/flats signed by Amos Rusie, George Wright, Cy Young, Hack Wilson, Ruth, Gehrig, Cobb, Ott; also, an incredible 1981 Topps baseball nearly complete autograph card set and much, much more!
Staying in the memorabilia category, we are pleased to offer an amazing 1904 "unofficial" World Series program, a couple of scarce turn-of-the-century Orioles Photo pinbacks, a seldom-seen 1922 Lion Brand Babe Ruth Flip Book, several early scorecards and ticket lots including a complete run of (16) ticket stubs from each of Mickey Mantle's World Series homeruns, a 1961 Cincinnati Reds NL Champions ring and more.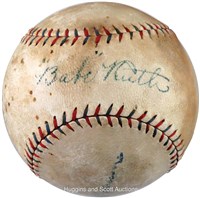 Our game-used section in this auction includes a wonderful 1924 Hub Pruett St. Louis Browns jersey, 1958 Hank Bauer Yankees jersey, 1958 Sammy White Red Sox jersey, 1960 Mickey Mantle Yankees undershirt, 1965 Carl Yastrzemski Red Sox jersey, 1968 Jim Busby Braves jersey, 1972 Angel Mangual Oakland A's jersey, 1978 Eddie Murray Orioles jersey, 1947-49 Baltimore Colts AAFC jacket; game-used bats from Tony Lazzeri, Charlie Gehringer, Hank Bauer (used and signed by Mickey Mantle), Cookie Lavagetto, Evan Longoria, Prince Fielder; and a Troy Aikman Dallas Cowboys helmet with a team LOA and much more.
If you don't collect baseball items, we have a terrific selection of some high end pieces from the other sports including a wonderful 1948 Topps Magic Photos uncut sheet, a 1963 Wheat Chex hockey cereal box, a variety of autographs from Pete Maravich, Walter Payton, Michael Jordan, Muhammad Ali, Bobby Jones, Tiger Woods and many more.
If Americana or Political collecting is your cup of tea, we are offering a tremendous selection including Abraham Lincoln, John Quincy Adams, John Hancock, General Custer, James Madison, Harry Truman, Robert Kennedy, Ronald Reagan, Walt Disney, Charles Lindbergh, Martin Luther King and more.
To browse the auction for the rest of the quality pieces being auctioned, or to download the catalog, please visit the website: www.hugginsandscott.com.