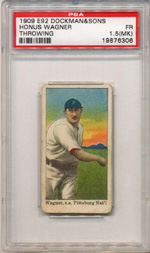 The current Clean Sweep auction contains many fresh items to the hobby, including significant contributions from several major collections we acquired in 2012.
The auction opens with our strongest offering ever of Presidential and historical autographs. Many of these are featured on the front cover. There is a fine run of Presidential signed autographs, including a James Madison check signed as President, a John Tyler ALS with great content, a stunning Theodore Roosevelt document, a Mint FDR signed Executive Mansion card and a fine JFK signed article from the 1960 campaign. Historical autographs include a stunning George Gershwin signed 8x10, an Albert Einstein cut and two fun Douglas MacArthur signed pieces. Better entertainment autographs include a rare Robert Ripley 8x10, a vintage Supremes signed photo and a funny Katharine Hepburn signed letter.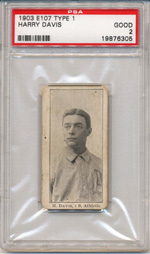 Baseball autographs come next. Clean Sweep has one of their best selections ever of signed baseball cards. There are very desirable single lots, such as a 1953 Topps Paige, 1957 Topps Mantle/Berra, 1960 Topps Mantle, and even better, near signed sets of 1959 and 1960 Topps, and partial sets and quality groupings of signed cards from 1961 onward. Auction continues with some Perez Steele sets, including a very comprehensive Perez Steele basic set with 91 signed cards, including the scarce modern players.
Some fine GPCs are offered, including Chief Bender, Ty Cobb, a Mickey Mantle from 1953 and Honus Wagner. Other better autographed flats including a great autograph album page by Honus Wagner and Tris Speaker, two fine Babe Ruth single signed pages, a superb Thurman Munson, a fine early 1950s Mickey Mantle vintage signed 8x10 and an extremely rare Hilton Smith signed 8x10. There are some new HOF contracts, including Leon Day, Paul Molitor, Tony Perez and Red Schoendienst.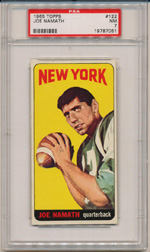 One of Clean Sweep's favorite sections of the auction is some terrific Bnai Brith fundraising programs from the 1950s and 1960s; signatures on these include a stunning pre-accident Roy Campanella, Jackie Robinson, Bobby Jones and Ty Cobb together on one piece, Rocky Marciano, Roger Maris and Bill Russell from 1964.
Collectors of multi-signed and team balls will see a 1980 Negro League Reunion ball with Effa Manley, a rare 1950s ball signed only by Jackie Robinson and Roy Campanella, a Yankees fantasy camp ball from the 1980s signed by all four Mantles, a 1956 All Star Team ball, 1960 Pirates and the 1962 Mets.
Baseball cards begin with a significant offering of complete sets, near sets and group lots. Checking in at 77 lots, sets include 1910 Obak, 1912 C46, 1912 T227, 1927 W560, 1931 W517, 1932 Tattoo Orbit, 1933 DeLong, 1934 Batter Up, 1934-6 Diamond Stars, 1939 - 1941 Play Balls, 1948 - 1955 Bowman and 1953 - 1972 Topps.
Baseball single cards come next, and this has the fruits of a serious pre-1930 type-card collection that we are offering as singles. Better cards include an E107 Harry Davis PSA 2, 1908 Rose Postcard Mike Donlin PSA 4, E92 Dockman Honus Wagner PSA 1.5 mk, D304 Brunners Bread Eddie Collins PSA 4, 1911 E95 Mathewson and some T207 scarcities, including Donlin. A real highlight of this auction is a terrific run of M101-4 and M101-5 HOFers. This fresh run includes the vital card of Jim Thorpe, and also Ty Cobb, Walter Johnson, Nap Lajoie, Wilbert Robinson, Honus Wagner and much more.
For collectors of other sports, we have some rare 1969 NBA Players Association cards, a fine run of E79 Philadelphia boxing cards and a near set of the beautiful T227 set. Football has better card singles and lots from the 1940s and 1950s, a superb PSA 7 Joe Namath Rookie card, a John Elway signed contract from 1983, a Bill Hewitt check and an Alex Wojciechowicz Goal Line. Hockey cards contain a great C56 set and a higher grade 1954-1955 Topps set.
Baseball memorabilia concludes the auction. We start with some better 19th century baseball books, there are some larger lots of unsigned Burke and related photos, a few uniforms from the 1950s and 1960s, several stadium seats, including a Fenway, and a Mickey Mantle scored 500 home run program.
Auction is now open for bidding and closes May 30, 2012. Be sure to visit www.cleansweepauctions.com
P.O. Box 215 Carle Place, New York 11514 516 338 8557 Fax 516 338 8559