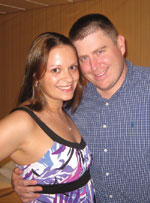 One of the most intriguing things about collecting is how individual collectors constantly come up with new and innovative sub categories within the realm in which they collect. While most start out in the sportcard hobby by simply building their collection from whatever is found in any given pack, many soon challenge themselves to amass just rookie cards, specific sets, or the offerings of an individual player, team or era.
The same is true when it comes to collecting autographs. This is a hobby in which the genres and categories are only limited by what any given person is interested in. From astronauts, athletes and authors, to zoologists, zymologists and zoning board members, you can be assured there is someone somewhere who has requested and collected signatures rendered by their hands.
Autograph collecting has also become highly diversified by what one collects a signature upon. While it is typical for most collectors to start out by snagging signatures on any surface that will absorb ink, most quickly make the decision that they prefer the autographs they obtain to be on a photo, card, item of clothing, piece of equipment or item of memorabilia that pertains to the work that has brought the signer fame.
John Wilkey of Dracut, Massachusetts began collecting the autographs of Major League Baseball players when he was in his teens. His first acquisitions came from members of either his beloved Red Sox or of the visiting teams that he would encounter during batting practice or after games at one of the nation's most revered temples of professional athleticism – Fenway Park.
Today, as he closes in on two decades of securing signatures, Wilkey has been, and continues to be, focused on a collection that has been quixotic in quest and awe inspiring in amassment – a collection of every autograph of every man who has ever made an appearance in a Major League game from 1950 to 2011 – that's over 60 seasons worth of signatures!
Not only has this collection demanded true passion, dedication and determination, it is also one that is organic – a living entity that must be constantly updated as each day of every new season goes by.
Born in 1981 in Lowell, Massachusetts, Wilkey and his wife, Allison, now live in a suburban community near the southern New Hampshire border that's just a stone's throw from his hometown. Sports Market Report recently caught up with Wilkey (who works as a guidance counselor at Greater Lowell Technical High School). Our conversation began in much the same way as it does with most collectors – by asking him when he first realized that the sports and collecting bug had imbedded its teeth into him.
John Wilkey (JW): I have been a fan of all sports from as far back as I can remember. But, while I enjoy every sport, I have always primarily been a baseball fan. I can't remember when I didn't have a love for the game.
Sports Market Report (SMR): I guess it would not be too much of a stretch to guess what team you are a fan of.
JW: (laughing) I come from a long line of Red Sox fans and my father used to take me to a lot of games when I was a kid. My grandparents and my father really suffered with them for a long time, but it wasn't too bad for me. I was pretty fortunate being as that they became World Champions when I was in my early 20s.
SMR: Were you an autograph collector as a kid?
JW: No. I was a card collector. My father was a baseball card collector and I got into cards when I was seven. I had collected thousands upon thousands of cards when I was a kid. But, in 1994, we had a house fire that wiped everything out. I lost all my cards and had to start from scratch.
SMR: That's horrible! Did you lose a lot of valuable cards?
JW: While they had sentimental value, I can't say I lost any cards that had great monetary value. It was different for my father. He lost some very obscure cards from the 1950s and early '60s that he had found at a shop in Maine. Those cards were not just rare, they were also in excellent condition, so they did have a significant value.
SMR: After the fire did you brush yourself off and began collecting cards again?
JW: After the fire, I turned my focus towards autographs. When I was a teenager, I started going to Red Sox games on my own and would get players to sign baseballs. Then, after a while, I started to get back into collecting cards so I could get players to sign them. So, throughout high school, and even when I went on to attend Merrimack College in North Andover, I was still actively collecting autographs. I got to know other regular autograph collectors who also attended Red Sox games. They taught me a lot. In fact, one of those guys ended up giving me his entire collection. It was a really great collection – a good mix between older players and current day players. That was when I decided to collect every player from 1950 on. I figured I had a really good start and so I built on that collection.
SMR: Do you collect signed cards or cuts?
JW: I mostly collect signed cards but I also have cuts, government post cards, index cards and a few photos. I have never been specific on what was signed as long as I had the player's signature. As it is, this has not been an easy undertaking, so trying to have found a signed card or photo for every player would have been, perhaps, impossible. It has never mattered to me what they have signed as long as I get the signature of every player that played from 1950 to present.
SMR: How are you doing with the collection?
JW: I'm only missing one living player – Roy Heiser who played for the 1961 Washington Senators. I have written to him with no response and have also worked with numerous dealers who have not been able to help me. I'm always checking various sports memorabilia websites – but as of yet – nothing. I am also missing some of the deceased players from that same era. I currently have every player, living or deceased, that played in at least one Major League game from 1970 through 2010. For every player, living or deceased, that has played since 1950 – I am currently only missing 22.
SMR: Just by doing some quick math, that's a staggering amount of autographs!
JW: Yes. I currently have somewhere around 27,000 signed items.
SMR: You mentioned that compiling a collection like this is not an easy undertaking. Along with the autographs you received in that collection you were given, how have you secured the others?
JW: I have secured a great deal of the autographs in my collection in person or by mail. When I have not been able to get an autograph in person I rely on what is called the 50-50. That is where I work with people located around the country who deal with the Pacific Coast League or the International League and some of the lower minor leagues. I send them two cards. They get them both signed, keep one, and send one back to me. But, as for the great majority of players who have played in my lifetime, I have been able to get them to sign in person either at a game or at a signing event. That has also been true for quite a few of the older players. As any autograph collector knows, getting in person autographs today is a situation that can be tough. It has become so competitive at the ballparks being as that there are so many people trying to get things signed. Then, of course, the fact that money is involved also plays into it. That can bring out some nasty people. I have always been the type of collector who has kept things in perspective. Even if I have had the opportunity to get an autograph that would fill a void on my list, I have always let young kids ask first.
SMR: With all those in-person encounters you must have some great stories and memories.
JW: Oh absolutely. I've met countless players over the years and with that comes all their individual personalities. I've had some incredible experiences. When I was a kid – about 18 or so – I wrote to an obscure player from the 1940s who actually called me at home. That was unbelievable. Since then, I have had back and forth correspondence and have exchanged phone numbers with other players, most who have since passed away. I have seen over the years that the guys who played prior to the 1980s are the ones who have a real appreciation for the fans.
SMR: Speaking of the guys who played prior to the 1980s, are you missing any of the big names?
JW: No. I have all the really big stars – Mays, Mantle, Aaron. I really treasure those autographs and was able to get Mays and Aaron in person. As I mentioned before, I have gotten many of them in person. In fact, I got to meet Ted Williams on a couple of occasions. I have really been fortunate to have met some of the Red Sox legends.
SMR: It would probably be a safe bet to say that your favorite autographs are the ones from those legends.
JW: My favorite autograph in my collection is Tony Conigliaro because he is such a legend here in New England. I also treasure that signature because his is a hard autograph to obtain (being as that he was very sick throughout the latter part of his life and then died very young). It is also my favorite because it goes back to my father who was a fan and always talked about Conigliaro. It was a big moment for me when I got his autograph.
SMR: Any other favorites in the collection?
JW: This may sound strange, but it really is the autographs of the players that most people wouldn't know that are some of my favorites, and the ones I treasure the most. I am so much a completist that I have become focused on the players who very few baseball fans would have ever heard of. Guys that only played in a few games, or for a short time, or who passed away at an early age. I would say I treasure some of those signatures as much as I do my Mickey Mantle, Roger Maris and Thurman Munson autographs.
SMR: John, unlike collectors who are putting together a set of autographs of say, the 1953 New York Yankees or the 1969 New York Mets, your collection is organic – it's a beast that demands to be fed with each new season.
JW: Yes, and because of that, I'm always checking the transactions to see who has been called up. Every time I see a player called up, I go to my collection of Minor League players and check to see if I have them. Then there will also be that rare time when a guy gets called up from Single A or Double A. The chances are very remote that I would have their autograph, so that's where the work comes in. Also, you have to remember that some guys are called up for only one game and some of the guys are from the Dominican Republic and in their 30s. They could be called up, play a few games, and then be gone. So I know, with some players, I have a very narrow window of opportunity to get their autograph.
SMR: To complete a collection like this you obviously have to buy signatures. How and where do you buy?
JW: When it comes to buying autographs, I have a few select dealers and other collectors whom I trust that I deal with. I also rely on third-party authenticators. The great majority of the items I purchased have been authenticated by PSA/DNA. In this day and age, third-party authentication is very important – it's the only way to go. I've been doing this for a long time so I do trust my eye on some things, but PSA/DNA is the authority. I would say I have about 98- percent of my collection authenticated and encapsulated.
SMR: While your collection is always moving forward, you could, if you so decided, also move backward, beyond 1950. Any thought of ever doing that?
JW: Being as that I am close to finishing my goal, I do want to go back into the 1940s and start that era. That will be challenging because that's when you get into the big names of the vintage era that I would have to buy, and they can be very rare and expensive. Then, beyond the '40s you're dealing with players such as Babe Ruth. I would love to have a Ruth signature. The reason I don't is due to my age and income, but that will happen because, yes, my plan is that my collection will start going back further in time as the years go by.
SMR: You mentioned that vintage autographs can be expensive. You obviously have quite a bundle tied up in the collection you do have. As a recently married man, how does your wife view your involvement in what can be an expensive hobby?
JW: I'm fortunate in that she understands and appreciates my cards and autographs. I also share publications like Sports Market Report with her. That gives me the chance to show her what kind of value I have with my collection.
SMR: Do you have any rough idea of its worth?
JW: The money part isn't what this is about for me. I will never part with this collection. I don't think I could ever do it. It's almost an addiction. When you are trying to complete a collection with such an obscure focus, it's something that just burns inside of you. I treat these signatures like true treasures. All my autographs are squirreled away in a safe. They are in binders, categorized by the player's debut year.
SMR: There is no doubting that you have a true passion for this collection.
JW: It's a big part of me. It has taken up a tremendous amount of my time, and every single autograph in my collection represents a brief moment in the life of a man who lived the dream and actually played in baseball's Major League. When I look at a signed card or clip, I always think of the circumstances surrounding the moment it was signed. Whether I got it myself and remember that moment, or if it is something I acquired and wonder about what the circumstance was – there is so much history within this collection.
If you would like to communicate with John Wilkey, he would love to hear from you. He can be reached via e-mail at [email protected]
John Wilkey's goal is to secure the autograph of every man who has ever made an appearance in a Major League game from 1950 to present.
Wilkey's collection consists of around 27,000 signed items.
Wilkey has secured the better part of the autographs in his collection either in person or by mail.
Wilkey says his collection has taken a tremendous amount of his time and that every single autograph represents a moment in the life of a man who actually played in baseball's Major League.
A newlywed, Wilkey says he's fortunate his wife, Allison, understands and appreciates the value of his cards and autographs.