July 19, 2016 | Vol. 17 Issue 15
In this issue:
---

---
The Hobby Connection
Whether we are talking about sports, entertainment or historical collectibles, the hobby has a way of connecting people from all walks of life. Need proof? In the following editorial, PSA's Joe Orlando shares a recent story that left him feeling great about the future of the industry and the potential that still remains.
READ MORE
---
Collecting Star Wars Autographs – Past and Present
The movies keep coming and the fan base keeps growing. The Star Wars franchise will attempt to keep the momentum going later this year with another new film on the horizon. With such a rich history, collecting autographs from the past or present can be a lot of fun. In the following article, we find out which signatures rank near the top of the list.
READ MORE
---

---
Collecting the 1999 Pokémon 1st Edition Gaming Card Base Set – The Series that Started It All
A large number of kids grew up in the 1990s and 2000s with Pokémon playing a part in their childhood. This incredibly popular game is now being celebrated by the young adults who once took part in the fun. The inaugural 1st edition base set, which was launched in 1999, is nearly 20 years old now. In the next piece, we revisit the game that has now become a collectible.
READ MORE
---
A Tangible Asset in a Digital World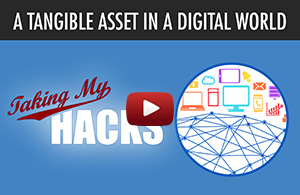 In your opinion, which of the following Star Wars autographs will be the most valuable in 25 years?

Harrison Ford
Alec Guinness
James Earl Jones
George Lucas
Sig Auctions: Final Week to Bid! Ends This Thursday, July 21st READ MORE
Greg Bussineau Sports Rarities Announces Its Summer 2016 Vintage Trading Cards Auction July 7 - July 28, 2016 READ MORE
Muhammad Ali Fight-Worn Gloves from Ali-Frazier I up for Bids in Goldin Auctions Premium Live Auction on August 4 READ MORE
Clean Sweep Auctions Two Day Affordable Autograph and Memorabilia-only Auction, Ends August 10th and August 11th READ MORE
PSA to Give Away Legendary Yankee Autographs, Books & 777 Cards at 2016 National READ MORE
PSA to Give Away Signed Stars Wars Photo at 2016 Comic-Con READ MORE
© 2016 PSA, Inc. A Division of Collectors Universe. NASDAQ: CLCT. All Rights Reserved
PSA, Professional Sports Authentication, P.O. Box 6180, Newport Beach, CA 92658
For more information about PSA, visit www.psacard.com.

We offer a wealth of advertising opportunities both online and print.
Please contact Rebecca Tran, Director of Advertising at

[email protected]

,
(800) 325-1121 ext. 356 or directly at (949)567-1356.