November 8, 2016 | Vol. 17 Issue 22
In this issue:
---

---
Collecting the 1973 O-Pee-Chee Hockey Card Set – A Colorful and Underrated 1970s Puck Issue
The 1973 O-Pee-Chee hockey card set is not a set that receives a lot of fanfare like some of the other classic releases from the 1960s and 1970s, but it does offer its share of appeal. This includes cards of the legendary Bobby Orr in his prime, in addition to key rookies like the one featuring Hall of Famer Bill Barber. In the next piece, we delve into the set to see why some collectors find it intriguing.
READ MORE
---
Collecting the 1979 Topps Hockey Card Set – Out with the Old, In with "The Great One"
The 1979 Topps hockey card set often takes a seat to the more difficult O-Pee-Chee release from the same year, but the set has its advantages. Not only is it a more affordable alternative to the Canadian production and for those looking for a Wayne Gretzky rookie card, but it also features a deep blue color not found on cards from its sister series. In the following article, we break down the set by discussing it with collectors.
READ MORE
---

---
Collecting the 1980 Topps Football Card Set – The Forgotten Issue of the Decade
In 1980, Topps issued another football card set in a long line of annual releases, but over time this set has been overshadowed by many of the company's releases during the same period. Of course, this is no fault of Topps – it just comes down to the lack of high-profile rookies during that year. It may be missing the individual rookie power of names like Montana and Marino, but the set does contain a number of Hall of Famers. Let's take a closer look at this "forgotten" set.
READ MORE
---
A FATHER'S LETTER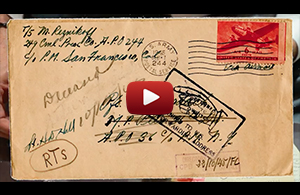 Which of the following recently-auctioned PSA 10 cards do you feel was the best long term buy?

1979 O-Pee-Chee Wayne Gretzky ($465,000)
1979 Topps Wayne Gretzky ($200,976)
1968 Topps Nolan Ryan ($612,359)
1969 Topps Lew Alcindor ($501,900)
Heritage Fall Sports Catalog Auction Is the Largest to Date with Nearly 5,000 Lots and Estimated to Bring Over $12 Million READ MORE
Sterling Sports Auctions #57 is Now Live! Auction Ends Thursday November 17 READ MORE
Professional Sports Authenticator at Hall of Fame on November 12 READ MORE
"Stockton Find" of Rare Cracker Jack Baseball Cards to be Featured in Love of the Game Fall Auction. Now Open. Closing November 19 READ MORE
Final Week: 1948 Bowman Musial RC PSA 9 MINT Headlines Expansive Mile High Card Company November Auction, Closes Nov 10th READ MORE
1923 Opening Day Babe Ruth Game Bat Highlights Huggins and Scott's November Auction. Now Open and Closes November 10 READ MORE
Join & Get Free Grading Vouchers
Don't miss future emails from us; add

[email protected]

to your address book!

© 2016 PSA, Inc. A Division of Collectors Universe. NASDAQ: CLCT. All Rights Reserved
PSA, Professional Sports Authentication, P.O. Box 6180, Newport Beach, CA 92658
For more information about PSA, visit www.psacard.com.

We offer a wealth of advertising opportunities both online and print.
Please contact Rebecca Tran, Director of Advertising at

[email protected]

,
(800) 325-1121 ext. 356 or directly at (949)567-1356.