November 22, 2016 | Vol. 17 Issue 23
In this issue:
---

---
Collecting the 1993 Magic: The Gathering Alpha (MTG) Gaming Card Set – The Card "Magic" Started Here
In 1993, a gaming card set named Magic: The Gathering (MTG) made its debut. Nearly 25 years later, the MTG game has remained one of the most popular of its kind. The difference now is that not only do people play the game, but they also collect the cards in graded form. In the following article, we talk to collectors who pursue the set that started the MTG craze.
READ MORE
---
Collecting the 1985 Donruss Baseball Card Set – The 1980s Men in Black
After their ultra-popular 1984 baseball card set grabbed the hobby's attention, Donruss followed it by issuing a black-bordered beauty. Not only were these cards some of the best-looking of the decade, but they were also tough. At the time, the set was fueled by the likes of Roger Clemens, Eric Davis, Dwight Gooden, Kirby Puckett, and Brett Saberhagen. Next, we revisit this set, which is now over 30 years old.
READ MORE
---

---
Collecting the 1981 O-Pee-Chee Hockey Card Set – The Most Underrated Hockey Set of All Time?
No, it doesn't boast a rookie card on the level of a Gretzky or Lemieux, but the 1981 O-Pee-Chee hockey set contains more Hall of Fame rookie cards than any other release from the 1980s. First issues of Denis Savard, Jari Kurri, Glenn Anderson, Paul Coffey, Larry Murphy, Dino Ciccarelli, Grant Fuhr, and Joey Millen are all here. In the next article, we delve into this extremely underrated hockey set.
READ MORE
---
PSA/DNA Autograph Authentication for Movie, Music and Entertainment Celebrities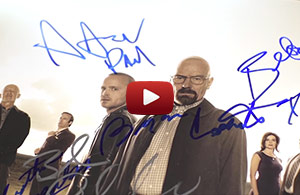 Which 1970s-1990s non-sports issue has enjoyed the biggest resurgence?

Star Wars
Star Trek
Magic: The Gathering
Pokémon
Greg Bussineau Sports Rarities Announces Its Fall 2016 Vintage Trading Cards Auction November 10 – December 1, 2016 READ MORE
Clean Sweep's Fun Two-Day All Sports Autograph and Memorabilia Auction. Ends Wednesday and Thursday, December 7 and 8 READ MORE
2016 Goldin Auctions Holiday Auction Features High-Grade Trading Cards, Historic Game-Used Memorabilia, Championship Rings and Much More. Closes December 3 READ MORE
Love of the Game Auctions' Fall, 2016 Sale is Underway! READ MORE
Grey Flannel presents top-quality game-used memorabilia from titans of major sports in an exciting Holiday Auction closing Dec. 7 READ MORE
Vintage Cards Shine in Memory Lane's I Own It Now Sale READ MORE
PSA-graded Baseball Sets for Direct Sale. 1951 Topps, 1952-54 Bowman, 1957-60, 1963, 1966-69 Baseball Complete and Partial Sets READ MORE
Join & Get Free Grading Vouchers
Don't miss future emails from us; add

[email protected]

to your address book!

© 2016 PSA, Inc. A Division of Collectors Universe. NASDAQ: CLCT. All Rights Reserved
PSA, Professional Sports Authentication, P.O. Box 6180, Newport Beach, CA 92658
For more information about PSA, visit www.psacard.com.

We offer a wealth of advertising opportunities both online and print.
Please contact Rebecca Tran, Director of Advertising at

[email protected]

,
(800) 325-1121 ext. 356 or directly at (949)567-1356.