October 11, 2016 | Vol. 17 Issue 20
In this issue:
---

---
Collecting the 1966 Topps Hockey Card Set – A Hockey Issue That Does More Than Just Skate By
It's hard to believe but the 1966 Topps hockey set turned 50 this year. This classic, brown-bordered issue is not only challenging to find in high grade, it is also considered one of the most desirable hockey sets ever manufactured. This is due, in large part, to the design and the Bobby Orr rookie. In the next piece, we celebrate the 50th anniversary of this wonderful set.
READ MORE
---
Being Mobile Friendly Changes Everything
The world is changing, seemingly by the minute these days. Technology is changing the way we work, the way we interact and even the way we play. In the following article, PSA's Joe Orlando takes a look at one aspect of our ever-changing world and how it can continue to impact PSA, collectors and the hobby at large.
READ MORE
---

---
Collecting the 1986 O-Pee-Chee Hockey Card Set – The Hobby Home of "Saint Patrick"
From a second year card of Mario Lemieux to a key Hall of Fame rookie in Patrick Roy, the 1986 O-Pee-Chee hockey set is an issue from the 1980s that collectors care about. This 264-card release is also considered one of the most eye-appealing sets of the post-1970 era. In the following article, we talk to the collectors who pursue this popular issue.
READ MORE
---
Battle of Ridgefield: Authenticating Historical Documents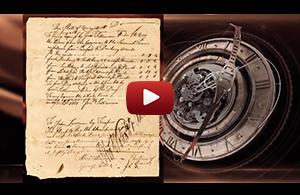 Which of the following is your favorite 1951-present hockey card?

1954 Topps Gordie Howe
1958 Topps Bobby Hull
1966 Topps Bobby Orr
1979 O-Pee-Chee Wayne Gretzky
BST Auctions Offers Missouri Find of Jim Thorpe and Oorang Indians Items: Now Open for Bidding and Closes October 22 READ MORE
Muhammad Ali's Passport, a 1996 Olympics Torch Signed by Ali, and the Largest Collection of Photos and Negatives of Ali Ever to be Offered Publicly Highlight Lelands.com "The Greatest Auction" – Now Open and Closes Oct. 28 READ MORE
Sirius Sports Auction #170 Is Open for Bidding: Ends Thursday, October 13, 2016 READ MORE
Sterling Sports Auctions #56 is Open for Bidding. The Auction Ends October 13th READ MORE
Robert Edward Auctions' Fall Auction is Now Open for Bidding – Closes Sunday, October 30th READ MORE
Goldin Auctions October Legends Auction Offers Eclectic Mix of Unique Sports and Historical Memorabilia: Now Open, Closes Oct 29. READ MORE
© 2016 PSA, Inc. A Division of Collectors Universe. NASDAQ: CLCT. All Rights Reserved
PSA, Professional Sports Authentication, P.O. Box 6180, Newport Beach, CA 92658
For more information about PSA, visit www.psacard.com.

We offer a wealth of advertising opportunities both online and print.
Please contact Rebecca Tran, Director of Advertising at

[email protected]

,
(800) 325-1121 ext. 356 or directly at (949)567-1356.