Long Beach Coin, Stamp & Collectibles Expo: May 31st through June 2nd

With a vast array of coins, stamps, collectibles, sports cards and memorabilia, there is surely something to satisfy every type of collector. Best of all, Collectors Universe registered members of PCGS, PSA, PSE, Collectors Club, Set Registry and PCGS CoinFacts subscribers will all be admitted FREE! Click here for more information.


Dmitri Young's Complete Collection of Baseball Hall Of fame Rookie Cards from 1948-90 Featured in SCP Auctions' Spring Internet Auction: Now Open. Ends May 18

SCP Auctions is featuring Major League Baseball All-Star Dmitri Young's high-end baseball card collection - widely considered to be the finest quality collection of Baseball Hall of Fame rookie cards in existence - in its spring auction, now open. The offering includes nearly 500 individual cards, including every Baseball Hall of Fame rookie card from 1948-90 and many other prominent player rookie cards. Click here for more!


Sirius Sports Cards Auction #55 Is Now Open for Bidding. Ends Thursday, May 17

There are 468 lots for auction that will end on Thursday, May 17, 2012, at 11 PM EST using the 15 minute rule. This auction features many high grade and low pop cards for collectors to complete their sets from the 1950s through the 1970s. In the memorabilia section, there are over 40 lots of PSA/DNA slabbed HOF signatures. Click here to read more!


Clean Sweep Auctions: Now Open for Bidding. Closes May 30, 2012

The current Clean Sweep auction contains many fresh items to the hobby, including significant contributions from several major collections acquired in 2012. Click here to read more!


Sterling Sports Auctions' May Auction Is Now Open. Ends May 24

Sterling Sports Auctions is pleased to present 885 lots in their May Auction currently open for bidding and ending Thursday, May 24. Dozens of different sets are represented throughout the auction spanning all sports and non-sports from the 19th century to present. Click here to read more!


Mile High Card Company's May 24th Auction to Feature an Impressive Assemblage of Key Rarities, As Well As an Outstanding Selection of Complete Sets

Read more here.


Famous "Buckner Ball" Brings $418,250 to Lead Heritage Auctions' $7+ million Sports Collectibles Auction

Read more here.


Memory Lane Auction Generates $2 Million

Read more here!



---
Upcoming PSA Shows
View Full Calendar »
A Special Message from David Hall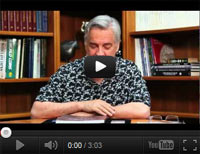 David Hall, founder of PCGS and PSA, talks about his collecting interests and a special upcoming auction