Taking My Hacks
An Evening with Frank Robinson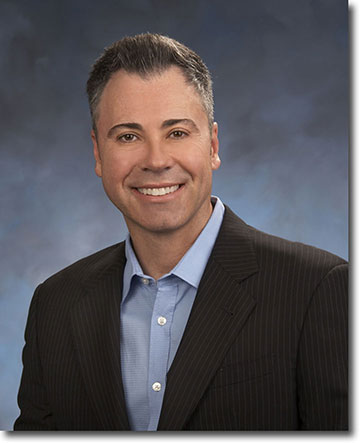 As most of you know, legendary baseball figure Frank Robinson passed away recently after a bout with cancer. In addition to being one of the best all-around players who ever stepped on the field, Frank was a manager and baseball executive, serving in different capacities over time. He devoted his entire adult life to the game he loved.
I, along with many others, have long argued that Robinson is one of the most underrated players in baseball history – even though he captured MVPs in both leagues, was a two-time World Series Champion, a 14-time All-Star, a Gold Glove winner, put up monstrous career numbers and even won a Triple Crown. Unfortunately for Frank, he played in an era filled with some of the game's biggest names, from Hank Aaron to Roberto Clemente to Willie Mays. Of course, these icons and more also played in the outfield, which made it even more difficult for Frank to stand out amongst his peers.
That said, this column isn't about Frank Robinson the player, it is about Frank Robinson the person.
Several years ago, I had the pleasure of attending a special dinner, which is best described as a celebration of baseball. There were about 25 guests at the dinner, and a good percentage of the attendees were Hall of Famers. Most of the remaining guests were either wives of the players, celebrities or executives from different worlds. A recently-retired Derek Jeter was there as well. I am still trying to figure out why I was invited to this great event, but it will remain a memorable one for sure.
The seating was pre-selected at the extensive table before us and the name cards were prominently placed at each seat. Of course, I felt out of place in the presence of so many players I admired growing up, like Eddie Murray and Dave Winfield. To be completely candid, I was a little nervous. As I approached the table, I noticed some of the names surrounding me, which included former flamethrower Goose Gossage and legendary sportscaster Al Michaels, owner of the unmistakable voice. To my immediate left was Frank Robinson and his wife Barbara.
Before I could say anything or sit down, Frank introduced himself and his lovely wife. Now for the hard part. After introducing myself to him, what do I say next? As we sat down to begin the dinner, the servers began delivering small bowls of soup to each guest. Frank immediately told the server that he was not a big fan of soup and politely declined. It happened so quickly, that another server brought a bowl of soup over and placed it in front of Frank. Once again, Frank politely declined and asked that the server remove the bowl.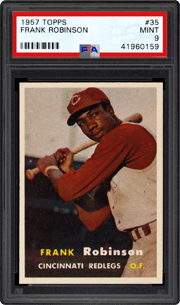 Just as Frank was placing the dinner napkin on his lap, yet another server placed a bowl of soup on Frank's plate. Keep in mind that the three deliveries of soup took place over the course of a minute or so. Let's just say that the service was incredible. At this point, I could tell Frank was getting a bit frustrated, so I decided to take a chance and really break the ice.
As Frank was about to address the server, I jumped in and said, "Excuse me, sir, but Mr. Robinson is such a huge fan of this soup that perhaps you could fill the nearest bathtub with it so he could soak in the soup, or better yet, if there's enough soup to fill the pool, maybe the staff could wrangle some scuba gear so Mr. Robinson could dive into the soup."
Let's be clear about something. The delicious red wine that I ingested like Kool-Aid helped provide the liquid courage I needed at that instance. There was a moment of silence after the comment was made, and in that millisecond, I was mortified. Then, suddenly, Frank grabbed his napkin, placed it over his mouth and started laughing hysterically. Some of the guests at our end of the table were looking at Frank and wondering what the heck was going on. Then Frank's wife leaned over to ask what was so funny. Frank was laughing so hard that he had a hard time getting the words out in a coherent manner. At one point, he jokingly asked me if I wanted to head out and go to McDonald's with him.
The ice was officially broken, and I was relieved. From that point forward, Frank and I talked about many things, from how baseball has changed to his love of movies. In fact, Frank told me that one of the things he liked to do when he had down time as a player was to go the movies by himself. He said it helped him relax. It was something we connected on since I did the same as a young man from time to time. We joked with one another that the other people in the theater probably thought we were serial killers, but we didn't care.
For over two hours Frank and I talked about a lot of things. I found him to be extremely intelligent and insightful during our conversation. Most importantly, Frank was friendly and outgoing with someone who clearly reeked of feeling out of place at this exclusive event. I can't claim that we were close friends, but for an evening, Frank made me feel like we were when he didn't have to do so.
The sports world has lost a heck of a ballplayer, but the entire world has lost an even better person.
Never get cheated,

Joe Orlando
President & CEO
Collectors Universe, Inc.