Thoughts from the 2013 National Sports Collectors Convention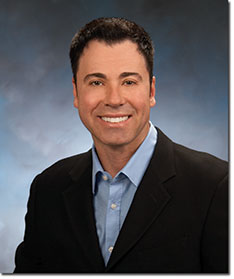 Every year, PSA travels to the big show with the understanding that it is going to be one hectic week. While most of our business is done through the mail and during onsite authentication trips, this is the one time of the year where we perform both autograph authentication and card grading at a show. As a result, some hobbyists save their items for the event, which makes for a very busy week.
The Internet has certainly made an impact on the show circuit. There was a time when PSA performed onsite grading at shows over 20 times per year. Now, we only perform that service once per year. To be clear, we actually processed more items during the last 12 months than in any 12-month period in our 22-year history, so business is extremely strong. The business, at least as it relates to shows, is simply changing with the times.
In addition to authenticating and grading thousands of items during our trip, the show is a great time to interact with customers, both old and new. It is also a great time to discuss hobby trends and issues. The show can provide the perfect venue for the ultimate brainstorming session since so many hobbyists and industry leaders are in one place.
This year, there were a few thoughts I wanted to share with the readers, now that I've had the opportunity to return from the show and gather my thoughts.
Here's a short list of observations from the show:
1) Counterfeit Cards - They have been a part of the hobby for decades, with certain time periods seemingly producing larger quantities than others. At the show, a very large hoard of fake 1992 Bowman Mariano Rivera rookies was discovered. It just shows that you always have to be on the lookout because the bad guys never stop trying.
2) High-End Items Are on Fire - It seems that virtually all areas of the hobby are doing well at the top of the market. I know this seems redundant because it is a truth that has always been evident, but it was, in my opinion, more noticeable at this National than ever before. If you talk to most dealers who offered very high quality material (autographs, bats, cards, unopened material, etc.), they posted record sales at the show.
3) Altered Autographs - You have all heard about the issues with outright forgeries and autograph enhancement. Now there seems to be a relatively new twist to the latter issue. Over the past few months, an autograph was sent to PSA/DNA for authentication. After the process took place and the item was returned to the customer, our staff noticed the expensive autograph in an auction catalogue shortly thereafter. This time, however, it had a much better appearance. The good news is that we were able to spot this since every item sent in for a full letter of authenticity is photographed.
It is not uncommon for PSA/DNA to receive altered autographs at the point of submission, but what I am referring to here is quite different. This is where someone submits the item in original condition, but then has it altered after authentication takes place, hoping that the buyer or auction house doesn't pay close attention to the image on the letter or in the online database.
These are just a handful of thoughts after the big event. We saw some terrific items and had a chance to talk with so many great people. We even had one gentleman submit 10 different 1935 National Chicle Bronko Nagurski cards at one time, ranging in grade from PSA 1-5. It is always an interesting experience and we look forward to next year's summer show.
Never get cheated,
Joe Orlando
Editor In Chief