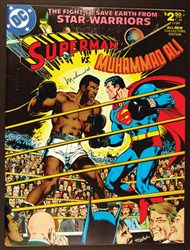 More than 200 Muhammad Ali autographs, pre-war cards, Pittsburgh Pirates and New York Yankees collectibles and a wide array of other autographs and memorabilia are open for bidding in Collectible Classics' 519-lot December 13 auction.
The Ali autographs are from the extensive and impressive collection of Ace Marchant, who was a collector, dealer, university professor and fixture at the National Sports Collectors Convention. Marchant passed away in early October.
"Ace consigned to us for nine years, and he became a trusted friend," said Judy Burk, who operates Collectible Classics with her husband, John. We were saddened by his passing. "Ali was a hero to Ace, and he liked to talk about building his Ali collection," she continued. "He loved the hunt. He found great joy in finding an obscure Ali piece and then having Ali sign it. His fondest memories included having Ali ask if he could keep some rare items for his own collection that Ace had taken to have signed."
As a college professor and publications dealer, Marchant focused his collecting primarily on print items related to Ali, including scores of magazines and books. He got some autographs in person and purchased others from reliable sources. A significant percentage of the autographs came from friends and acquaintances who pursued Ali when he visited their area. Ace gave them the items he wanted Ali to sign.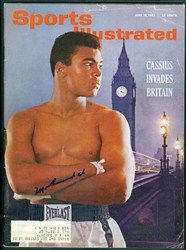 Almost all of the Ali-signed magazines and books are being sold individually.
Exceptions include a lot of 34 different "Sports Illustrated" issues signed on the cover by Ali. This collection is only three short of being complete; Ali made the cover of 37 issues. Six issues are signed by both Ali and Joe Frazier.
A 1932 contract signed by Hall of Fame executive Barney Dreyfuss is one of several vintage Pittsburgh Pirates lots. Perhaps even scarcer than Dreyfuss' autograph is a full-sized "Champions – 1910 – Nuf Ced" pennant that commemorates the Pirates' 1910 World Series triumph. An autograph of Honus Wagner is also up for auction, and so is a rare 1925 booklet summarizing each 1925 World Series game. It promotes a Pittsburgh restaurant.
From a more recent era, the auction has a 1960 complete team set of Pirates autographs on various media. They include general manager Joe L. Brown, manager Danny Murtaugh, the team's coaches and every player who appeared in a 1960 regular-season game. The Roberto Clemente signature is ornate and dominates a 6" x 9" autograph page. Five 1960 pennants, two seldom seen, are also up for bid.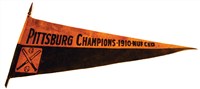 Yankees memorabilia includes Mickey Mantle autographs on a reproduction jersey, an official baseball, a lithograph, and a poster with Don Mattingly; a Thurman Munson signed index card; a Roger Maris signature on an official ball; a July 4, 1941 ticket stub for the Lou Gehrig Memorial event (rescheduled to July 6) and a Peter Rubino bust of Gehrig. Babe Ruth is the subject of two Ron Stark Giclee prints, one showing him with Gehrig, and several recent silver prints made from vintage original negatives.
Yankees collectors will also find World Series programs and ticket stubs from 1936, 1937, 1942, 1947, 1949, 1958, 1960 and 1962. An original signed sketch by LeRoy Neiman has a Yankees connection. Neiman's watercolor sketch captures Tony Kubek, the former New York infielder, broadcasting the 1975 World Series between Cincinnati and Boston for NBC. Kubek also autographed the sketch.
A Babe Didrikson's signature is one of several less common autographs. She signed a 1934 House of David baseball barnstorming team scorecard. Didrikson pitched for the team. Collectible Classics is also selling a Satchel Paige single-signed ball with a light but fully readable autograph; a Ty Cobb signed check; an Artvue Hall of Fame black & white plaque postcard with a Wahoo Sam Crawford signature, and a Stan Musial autograph graded Mint 9 by PSA/DNA on a similar OML Selig baseball.
Football collectors can choose from a Brian Piccolo signature on an autograph page; photos signed individually by Howard Jones, the College Hall of Fame Southern Cal coach, and Cal Hubbard, the only member of both the Baseball and Pro Football Halls of Fame; a football boldly signed by 34 NFL Hall of Fame members, and a calendar photo with Walter Payton's autograph.
Baseball and other cards are always staples of Collectible Classics' auctions. Lots up for bid in this auction include a 1952 Topps partial set, 201 of the first 250 cards; a near set of 1909-10 T51 College Series cards, 148 of 150; a T206 Ty Cobb red background portrait; a 1934 Gold Medal Foods set, and individual cards and card groups ranging from 1889 to the 1980s.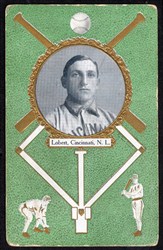 Licensed as a Pennsylvania auction company, Collectible Classics also has football, hockey, basketball, golf, boxing and non-sport cards, autographs and memorabilia. Autographs of Arnold Palmer on his only "Time" cover and Payne Steward are among the golf lots. One of the most attractive collectibles in the auction is a framed 32" x 40" hand-pulled 1987 serigraph on paper from a Mark King painting. Titled "Amen Corner," it provides a view of the Augusta National Golf Club.
A hockey lot contains the autographs of 55 Hall of Fame members on cards. A lithograph features Joe Thiess artwork commemorating Wayne Gretzky's 2,000th goal and is signed by "The Great One."
Basketball autographs are by John Brisker, the controversial ABA and NBA star who disappeared in Uganda in 1979, and Bill Russell on a Christopher Paluso limited edition print.
Other auction highlights include 38 Cincinnati Reds yearbooks ranging from 1948-96; a collection of non-sport exhibit cards, and a U. S. Grant CDV.
A free catalog and additional information are available at 724-446-3079 or [email protected]. The auction is online at the Collectible Classics website, www.auctionscc.com and ends December 13.