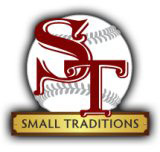 Do you love rookie cards? Got a thing for Nolan Ryan or Mike Schmidt PSA 10's? Are you still looking to complete your Pete Rose or George Brett collection, or to build the hobby's highest graded and most complete Cal Ripken or Kirby Puckett graded baseball card Registry set? Well, you're in luck! Small Traditions Never-Ending Monthly Auction #1 is finally live! Please visit a great new auction site at www.smalltraditions.com, look at the Rules, and register to bid today.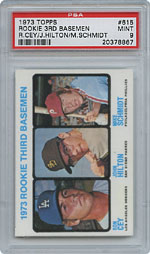 An alternative to selling on eBay, Small Traditions conducts auctions that start and end on the final Thursday of every month, providing enhanced search and image options, professional and engaging write-ups, and links to informative hobby reference and blog sites. Search the entire auction for your favorite players with the single click of a button. Small Traditions is still adding new items daily until the final week of the auction, so please check back often. Also seeking Consignments for the next events in October, November, and December, as well as for the online Store, where you can list your favorite items for absolutely no cost and even keep them in your possession until they sell. Explore all your options at Small Traditions, the hobby's biggest little auction house.
Never-Ending Monthly Auction #1 Closes Thursday 9/27 at 11:11 PM EST
Nearly 500 PSA 10 Gem Mint Cards with $1 Starting Bids and No Reserves
FREE INSURED SHIPPING ON ALL LOTS
About Small Traditions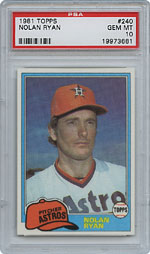 Small Traditions are the little wonders in our American lives that persist from one generation to the next. They are the material illuminations of our parents' and grandparents' dreams, imagined and realized and then passed on to us as reminders of who and where we come from, what we are, why we exist. Paintings and pictures, handwritten letters, a cherished toy, a coin, a comic, a carte de visite, a Topps baseball card, an advertisement for soda pop. Tchotchke to some, treasured art to others, Small Traditions are the threads that give the fabric of our popular American culture its endless color.
Small Traditions LLC is the brainchild of Dave Thorn, an expert in the collectibles field who has been the voice behind some of the industry's highest selling masterpieces for nearly a decade. A former AmeriCorps volunteer and composition and creative writing teacher, Dave has worked tirelessly as a writer for both Mile High Card Company and Goodwin & Company to educate fellow hobbyists about the fascinating vintage material our ever-expanding collectibles universe, the vast majority of which hails from baseball and America's so-called Golden Ages: from the 50s, or Truman's America, and from the teens and roaring 20s, and all the way back to the 1880s and the second industrial revolution, when the photograph and the printed image changed the sport of baseball, and humanity, forever.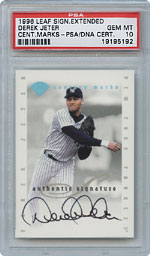 As child of the 1980s, however, Dave has maintained an equal curiosity for the candy-colored products of his own childhood, and he enjoys contextualizing them within the different traditions of his professional expertise. For several decades, traditional hobbyists have tended to disfavor so-called modern material, first because of its overproduction in the 1970s and 80s, when the idea of the "rookie card" first caught fire, and then because of the confusing print runs of the 90s, when insert and chase cards dominated the hobby with tier after tier of serial-numbered parallel issues, and the 2000s, when the detested $100 pack of baseball cards first hit store shelves. With these developments, it's easy to sympathize with traditional collectors, but to do so in earnest would mean abandoning the players and products of our own lifetimes, as well as the important and fascinating advances in printing and technology that have made them possible.
Quite the opposite, the goal of Small Traditions and its growing network of collectors and bloggers is to help identify and explain quality modern material and to help secure its place in the long tradition of our cherished hobby. So whether you are a seasoned collector looking to expand his hobby horizons, or you are a novice enthusiast looking to add to her cherished Derek Jeter or Michael Jordan collection, please enjoy browsing both the Small Traditions online store, with new items added daily, as well as the Small Traditions Never Ending Monthly Auction, which starts and ends on the final Thursday of every month. Finally, don't forget to explore our growing blogroll for engaging and informative articles from hobby experts, and be sure to explore the many options at Small Traditions for selling your cherished collectibles, whether for profit or for charity, or both. Small Traditions donates 1% of all internet auction sales to charity and will match consignors up to 2% in donations to charities of their own choice. Shop. Learn. Give. No other auction offers more.