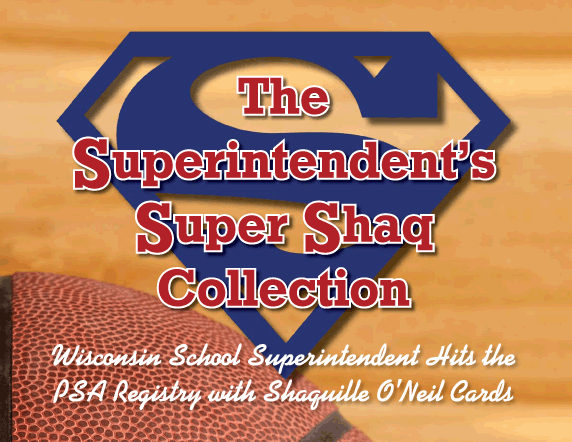 As June of 2011 began, the news broke, that after 19 seasons, Shaquille Rashaun O'Neal had made the decision that his time, as one of the most dominating payers to ever step foot on NBA hardwood, had come to an end. A legendary and game-transcending superstar, Shaq exited basketball cloaked in a mantle of greatness only overshadowed by Michael Jordan.
A standout player at Robert G. Cole High School in San Antonio, Texas, Shaq's two years with the Cougars saw him lead the team to an unprecedented 68 – 1 record and a state championship. The Big Guy's outstanding leadership continued at Louisiana State University, where, under the coaching of Dale Brown, Shaq was twice named All-American, grabbed two SEC Player of the Year titles, and, in 1991, received the Adolph Rupp Trophy as the NCAA Men's Basketball Player of the Year.
The following year, Shaq was scooped up by the Orlando Magic as the first overall pick in the 1992 NBA Draft. A star from his first professional appearance, Shaq's rookie season saw him named to the first, of what would be 15 NBA All-Star teams, and be named the NBA's Rookie of the Year.
After three seasons with the Magic, during which Shaq led the team to its first appearance in the NBA Finals, the summer of 1996 saw the glamour of Hollywood and the opportunity to play with the legendary Los Angeles Lakers lure him to the West Coast.
Shaq joined a Lakers team that was no stranger to post season play, championships and making their centers – the likes of Kareem Abdul Jabbar, Wilt Chamberlain and George Mikan – stratospheric super stars. Rapidly adding his name to that trio of legends, Shaq went on to become one of only two players in NBA history to win three consecutive NBA Finals MVP awards.
While 2004 saw the Lakers once again make it to the NBA Finals, they were downed by the Detroit Pistons in five games – a loss that led to Shaq's departure from Tinseltown. The following season, suited up in a Miami Heat uniform, Shaq led the young team to the top of the NBA's Eastern Conference ranks. Fighting their way to post season play, the Heat proved not to be hot enough to make it to the finals – until the 2006 season when Shaq chalked up his fourth NBA Championship and an All-NBA First Team selection.
In the wake of the Heat's championship season, Shaq saw the following year's campaign leave him riddled with injuries. Midway through the 2007–2008 seasons he was traded to the Phoenix Suns and a season-and-a-half later to the Cleveland Cavaliers. Finally, for the 2010 – 2011 season, he donned the uniform of a Boston Celtic before announcing his retirement.
Leaving the game, with the bling of four NBA Championships, Shaq saw play in six NBA Finals, won three NBA Finals MVP awards, made 15 All-Star game appearances, garnered three All-Star MVP awards and tallied up 28,596 career points. Along with the professional numbers and accolades, Shaq also left the game as one of the most beloved athletes of all time.
From the start of his professional career, Shaq used his fame and wealth to support numerous charitable organizations. After the devastation of hurricanes Katrina and Rita, he made it a personal mission to get much-needed supplies, medicine and food into the most ravished areas of Louisiana. He also positively impacted the lives of millions of young fans who looked up to him as a role model.
It is that role, as a humanitarian, in which Shaq has left an indelible impact on the lives of the hundreds of thousands of people he touched through his kindness and benevolent spirit. It is by virtue of his remarkable accomplishments on the court that he has ensured his name will live on as one of the all time greats with the millions of NBA fans who were fortunate enough to have lived during the Shaq era.
Of those millions, who sat in front of the televisions or in various arenas and were amazed at Shaq's skill, few were more captivated than Cale Jackson, a man who was recently appointed to head up the Loyal, Wisconsin School District as their superintendent of schools.
Born and raised in Corpus Christy, Texas, Jackson, who said he has played and loved basketball for as long as he can remember, is currently presiding over his first school year in his new role. Selected by the Loyal School Board, Jackson, who had previously been a grammar school principal, took over the position last June.
As a Texas native, Jackson was one of Shaq's earliest fans – before his days as a pro, or even as an LSU standout. "When I was in college, at Texas A & M, in 1989, I was a basketball player myself," said Jackson. That was the year Shaq was a senior in high school in San Antonio. I went to see him play once and he was magnificent – just dominated the game. Ever since then, I have been the biggest Shaq fan and I always felt like I had a special connection to him because I got to see him play when he was in high school."
That connection led to a goal, and today, Jackson joins the ranks of the top Shaquille O'Neal rookie card set collectors on the PSA Registry.
Sports Market Report recently caught up with Jackson to get to know him and more about the rookie cards of a man who will go down in history as one of the NBA's all time premiere players.
Sports Market Report (SMR): First, let us congratulate you and wish you well on your new role with the school district, and secondly, please take us back to when and where you first go interested in card collecting.
Cale Jackson (CJ): Well, thank you for your good wishes. That is very appreciated. As for when I first got into cards – I can't remember a time when I didn't have cards. But, I would say I started passionately collecting when I was about eight. I would get my allowance and walk over to the Maverick Market and get my cards. Then we would rip open the packs and go out and trade them and put them in our bike spokes. That was in the early 1980s, so there is no telling how many dozens of Joe Montana rookies that could have graded Gem Mint 10 with PSA I put in bike spokes or traded away. I would have traded anything back then to get Dallas Cowboys cards.
SMR: Did card collecting continue as a part of your life as you got older?
CJ: I have always loved cards but, I guess like most people, I fell out of collecting during my teens. Then, when I was in college, I really got back into it. I remember the exact day I got back into cards. I was walking through a mall in Texas and stopped in a sportscard shop. When I went in, I saw an Earl Campbell rookie card. Seeing that card jut sparked it all over again for me. I got started back into collecting that day – like I had never stopped.
SMR: Was that when you got serious about collecting?
CJ: No, I didn't have any money back then so I couldn't be very serious about it. I was very poor. But, while I didn't have the money to be serious about collecting, I did get seriously interested in cards by seeing that Campbell card that reignited my passion. I bought what I could, and then, when I got out of school and started working, I was able to afford to buy more and get into collecting more seriously.
SMR: So we have to ask – how did such a loyal Texan end up in Loyal, Wisconsin?
CJ: (laughing) After I got my degree in business from Texas A & M, I moved up to Wisconsisn because I had both work and family ties there.
SMR: Were you working in education back then?
CJ: No, I started out as a paint buyer. Then, about 15 years ago, I took a different path which ultimately led me into education and to now being the superintendent of schools. I actually got into education because I wanted to be a basketball coach. I had always been a pretty good player and, while I would have loved to have also played football, I was always a skinny kid, so I stuck with basketball and that was the only reason I went into teaching. I always had a knack for math so I figured, if I got a job as a math teacher, I could work my way into coaching basketball. Well, I got into it and found I liked the teaching so much that I never pursued a coaching job.
SMR: As you worked you way up from a teacher to a school principal, were you still collecting?
CJ: Oh yeah. As I mentioned before, I was always most attracted to Dallas Cowboys cards and it was the Campbell card that got me back into collecting, so I mostly collected football cards. Unlike the majority of collectors, I was never that much into baseball cards. Maybe that's because I grew up in Texas where it's almost like football is the only sport.
SMR: And, of course you collected basketball cards right?
CJ: No. I know that seems odd but I never collected basketball cards at all. I never had any real allegiance to a professional basketball team other than the ones that Shaq was playing for. For me, my favorite NBA team has always been the one Shaq was playing for. So, the only basketball cards I ever collected were Shaq's cards. Up until then, my collecting was sort of hodgepodge. I would get a Jerry Rice card, a Wayne Gretzky card, a Nolan Ryan card – I had no focus at all. But then, about six or seven years ago, around 2004, I really started getting serious about collecting cards and narrowed my focus on just collecting Shaq's rookie cards.
SMR: How did you begin the collection?
CJ: I started out by trying to get every Shaq rookie card ever made. I would go on eBay and do searches and, after a while, I had gotten six or seven different cards and figured I was getting close to having them all. Then, I discovered the PSA Set Registry and couldn't believe how wrong I was. The first time I typed in Shaquille O'Neal and saw there were 72 different rookie cards made in 1992, I realized I had a much bigger job to accomplish. While a Shaq Master Set would include somewhere around 1,800 cards, I only collect his rookie cards. Of those 72 different cards, I'm currently missing only four of them. As for the ones I need, I have had the opportunities to fill those spots with lower grade cards – but I only collect PSA Mint 9s or Gem-Mint 10s.
SMR: So when you started out on this endeavor, you really had no idea what you were getting yourself into.
CJ: I didn't. But after I realized that I didn't need 10 cards, but rather, 72 cards, I found myself spending hours online looking for cards. That paid off and once I came across a lot of 50 cards in PSA 10 for a pretty good price. So, now, having just about all of them, it's been over a year since I've added anything new – I just can't find those last few in a 9 or 10.
SMR: Tell us about the really difficult cards in this collection.
CJ: For me, the hardest one to get was an autographed Classic card. They have a population of three in PSA 9 or 10. Actually, there were eight different autographed Shaq rookie cards. I have six of them in either PSA 9 or 10. I'm missing one – the one signed by both Shaq and Kareem Abdul-Jabbar. I've had chances to get that card, but not in a high grade, so I passed. I'm just waiting. The right one will turn up eventually.
SMR: Would you say the autographed cards are the most difficult to come by?
CJ: They are tough but, I would say the toughest Shaq rookie card to find is one put out by a grocery store in Orlando, Florida – Goodin's Supermarket. In 1992, Goodin's put out a team sheet that was perforated. It was given out at their stores and they are extremely hard to come by. Years ago, I had one and sent it to PSA for grading and it got a 10. I ended up selling it and, after I sold it, I could have kicked myself. However, I was lucky enough to get another one that also graded a 10. If you look on the PSA pop report you will see there are only two of them. I own one, and once owned the other.
SMR: Cale, it's obvious to anyone who talks with you about your collection that you really love these cards. Do you have a favorite card?
CJ: When it comes to my Shaq cards, my favorite is one of the Classic cards that is autographed. I like it because it was my first autographed Shaq card. When I first got that card – a PSA 9 – I just thought it was the greatest thing. Now, I have almost all the autographed cards, but that was my first one, so it has a special place. Another card I really like was one put out by the University of Kentucky in 1990. It was a set of cards they called the Big Blue Dream Team. It was a set of what they felt were the best players of the time from the Southeastern Conference. Shaq was, of course, one of them from LSU. Well, there were hardly any of them made and today they are very difficult to find in a high grades, but I finally did find one last year. I also like a 1992 Fleer Tony's Pizza Slam Dunk card. They inserted three-card packs inside pizza boxes. That's a hard one to come by. Another favorite is a 1992 Panini Sticker card. I think there are around 60 of those cards known to exist, so they are out there. But that was very difficult to find in a high grade. I also have a few big favorites that are not Shaq cards. One is a Nolan Ryan rookie card and the other is a 1989 Score Football PSA 10 Troy Aikman card.
SMR: You reference the PSA Registry and pop report quite a bit. Is it something you really enjoy?
CJ: The PSA Registry is totally addicting. It's fun in that it offers camaraderie amongst collectors. Because of the registry, I have gotten to know the other people who are the big Shaq rookie collectors and we've helped one another and bought and sold cards between one another. I also like it because it's competitive. But, for me, the best thing is that it gives you the chance to get to know the people who are attracted to the same cards you are, and provides an opportunity for us to help one another get what we need.
SMR: The registry really has made a huge difference in set collecting hasn't it.
CJ: I don't think many sets, including mine, could be accomplished if it wasn't for the registry. The registry isn't something I would have needed back when I started collecting. As I said, at the beginning, my collection was just a hodgepodge of stuff that appealed to me. I enjoyed the cards and it was fun, but there was no plan behind what I bought. There was no goal or finish line. But then, when I started focusing on Shaq and set building, I have found it to be a lot more enjoyable and exciting and the registry became extremely important. When you start building sets, it becomes very goal oriented and exciting to see a set come together. I would definitely recommend set building to someone who is just getting into card collecting. I would say pick your favorite player, or team, or set, or year, and then come up with a plan on how you want to accomplish building the set. The PSA Set Registry is by all means the place to start and you'll find it is one of your most important resources.
SMR: You mentioned how you were unfocused when you first got into cards. Back then, grading was nothing like it is today. How has grading changed collecting for you?
CJ: It's huge – PSA is huge. Here's an example: When I was a kid, Nolan Ryan was a hero of mine. When I was about 14 or so I remember seeing a Ryan rookie card at a shop. It was all beat up – just in terrible condition, and the price on it was ridiculously high – over $1,000. That was before grading came into play. Before grading, I think you saw a lot of old cards highly overpriced and being sold for more than they were worth. Dealers and collectors alike just thought because they were old they were valuable, even if their condition was very bad. By the way, I have since gotten that Ryan card. It's a PSA VG-EX 4, but that's only because the corners are really bad, otherwise it is very presentable. I paid $185 for that card and believe me, it's in a lot better condition than that card I saw as a kid that they wanted over $1,000 for. Grading, especially PSA grading that is viewed as the standard, has really changed everything in the hobby for the better.
SMR: Cale, Tell us a bit about your personal life outside of being a school superintendent and Shaq collector.
CJ: I'm married with one boy, Reagan, who is five. He's an avid sports fan – he really loves basketball. For me, I don't participate in sports any longer. Now that I'm past 40, I've really slowed down except for golf. I love golf and do play as often as possible. My wife, Gretchen, is as understanding as any wife can be who has a husband who collects sportscards (laughing). I have to admit, I do spend a lot of money on cards and she never gives me a hard time about it. She understands it is something I really enjoying doing and she respects that. That's a big deal because I've sometimes thought about how I would feel if she came home and told me she had spent $3,000 on scrapbooking supplies. I can't say I would be as understanding, so, I really give her credit for being supportive of what I do. When she has asked why I have thousands of dollars wrapped up in little pieces of cardboard, I've always said that, for me, it makes perfect sense. It takes me back to when I was younger and looked up to athletes who were the heroes of my youth. And I've also used my cards to make connections with some of my students over the years. As a teacher or a principal, it's all about building relationships with the kids, and the cards have helped me do that at times.
SMR: Are you the type of collector who displays your cards, or do you have them safely tucked away?
CJ: At the moment, all my Shaq cards are in a safe. I hope that changes soon. I really want to display them, so I have been looking into display cases and I think I will do that here soon.
SMR: Before we let you go, we have to know what your feelings are about The Big Guy retiring?
CJ: It was kind of bittersweet when I heard Shaq had made the decision to retire. I loved watching him play but, he doesn't have anything left to prove. When I watched him play – when he was just a kid in high school – I felt I was watching greatness. Then it was so great to follow him throughout his career and watch him come to dominate in the sport – the number five scorer in history. I also always appreciated how he was serious about being a role model seriously. As an educator, I know how much kids have really looked up to him.
SMR: Cale, you are only a few cards away from completing your Shaq rookie set. What will be your next challenge?
CJ: I don't think I will ever get into trying to do what I have done with Shaq with any other player. For one thing, I couldn't afford to do it. So, as for now, my goal is to keep working to get the last Shaq cards I need. I guess that's one good thing about his retiring – they won't be making any more Shaq cards from his playing days.