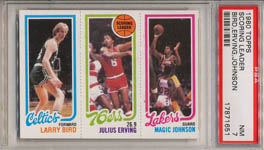 The current auction is our biggest ever in terms of number of lots, checking in at a staggering 2,052 lots. This is our affordable autograph and memorabilia auction, which also happens to include higher grade cards generally from 1960 to the present from all of the major sports. Nearly all of the lots are valued at $500 or less, with low minimum bids.
Day one of the auction is devoted entirely to baseball autographs. We open the auction with 328 lots of single signed baseballs. The heart of this section is a single-owner collection assembled in the late 1970s and early 1980s. Our selection of deceased singles has never been better for this type of auction. We also have our usual extensive run of HOFers and many of the great current players as well. Collectors of team and multi-signed balls will have almost 100 lots to choose from, ranging from the 1930s through the present. We have many high grade team balls, interesting multi-signed balls and some exotic signed baseballs hardly ever seen.
The next major category for the auction is signed 3x5s and Government postcards. This is also among our best selections ever, with hundreds of lots of fresh material, including a great Brooklyn Dodger collection of 3x5s and signed photos, deceased HOFers and scarcities. We have an extensive run of signed 8x10 and other size photos, with many better HOFers, vintage fountain pen and 1950s ink autographs and also many scarcities.
Collectors of signed equipment will see many signed jerseys, bats, hats and even a signed pitching rubber. Some very high quality Ted Williams signed publications, including a fine signed 1941 Life Magazine, are worthy of special mention as well.
Day two is all about cards and memorabilia from the major sports. We begin with baseball cards. We have an extensive selection of high grade complete sets from the 1960s through the 1980s, and also some of the best unopened material we have had in some time. There are many clean singles of star cards and high numbers from the 1960s, and also some quality oddball material.
Basketball comes next, with cards to include a run of 1961-2 Fleer stars, a 1980-1 Topps Bird/Magic Rookie card and a 1986/7 Fleer set. Basketball autographs include a Naismith signature. Football is always a big part of these auctions, and we have many higher grade card sets from the 1970s and 1980s, high quality unopened items including wax boxes from 1979, 1984 and 1985, and a full sealed wax case from 1983. There is an extensive selection of fresh football publications from the 1950s and 1960s and a fine variety of HOF autographs, mainly vintage, as well.
Baseball memorabilia concludes the auction. There is an extensive run of pins, including many PM10s, with some scarce oversize varieties, new bobbin head dolls, Hartland statues and our usual eclectic run of memorabilia of all sorts. Baseball publications include many clean and uncommon yearbooks from the 1940s through the 1960s, and an assortment of better programs.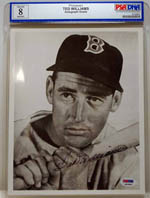 Bid Today! This auction closes on Wednesday and Thursday, March 30-31, 2011. Bids are welcome by phone (516) 338-8557 Monday through Friday 9 a.m. - 5 p.m. EST. You may also bid via Clean Sweep's website at: www.cleansweepauctions.com. Initial bids must be placed by 6 PM EST of each closing day. The ten minute rule begins at 11 PM EST. Please review the auction rules before bidding.
Clean Sweep Auctions is also currently accepting consignments and buying items outright for our next major auction in May 2011. Contact us today about what you have to offer!