evout sports fans are quite a unique and, in some cases, a rather eccentric group. They harbor an unbridled passion for their favorite teams, players, coaches and venues.
A guy named Walter, whom I went to high school with in New York, consented to getting married only if the nuptials were performed in the parking lot of Shea Stadium with he and his groomsmen dressed in New York Mets warm-up jackets. He even tried, unsuccessfully, to get one of the Mets players or coaches to participate in the ceremony.
It is these types of over-the-top sports fans that allow their personal levels of elation and depression to be directly affected by what their team does or does not do. I once had a roommate named Fernando who hailed from Chicago. Based upon the wins or losses of the Bulls, Cubs and Bears, Fernando would either sink into a chronic state of suicidal depression or float in a cloud of euphoric elation. I moved out within 4 months.
I have also encountered a few sports fans who are highly superstitious, and in some cases downright ritualistic (which is a nice way of saying they're sort of nuts), about what they eat, drink and wear on game day. While living in Arkansas in the 1980s, I knew a guy named Leonard who was such an obsessive and superstitious Razorback football fan that he thoroughly believed that his choleric intake directly affected the way the Hogs performed on the gridiron. He would begin each game by eating fried catfish sandwiches that he washed down with Budweiser Beer. He continued to consume those sandwiches and suds as long as there was no score.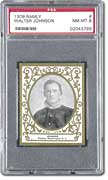 If Arkansas scored, he immediately switched to beef barbeque and Budweiser Beer, which he enthusiastically swallowed as long as his boys were ahead. If his team fell behind, he rapidly moved to pork ribs and Budweiser Beer until they caught up. Leonard was totally convinced that this ritual resulted in Arkansas wins, and when they were not victorious, he blamed himself for not eating and drinking enough.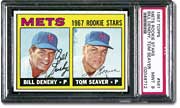 It is also within this particular class of sports fans that you find those who are obsessed with numbers, stats, records and milestones. Each of the aforementioned are certainly in that class, harboring a savant-like quality when it comes to their ability to instantly recall batting averages, yards rushed, points scored and assists made. My buddy Jack from Florida (whom everyone refers to as "Stats") is challenged beyond hope when it comes to remembering his wife's and children's birthdays, the anniversary date of his wedding and what year is being celebrated. While those numbers seemingly elude him, he can reel off the split stats, situational stats and career stats of just about any pitcher in Major League Baseball, even while consuming mass quantities of the foamy beverage rendered from the tap in his home sports den.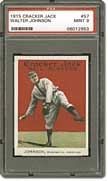 During every season, with every respective sport, there is always the player and/or team to watch because they are closing in on some monumental milestone. I can assure you, that while Walter, Fernando, Leonard and "Stats", are not New York Yankee fans, each one of them began this MLB season with a constant eye on The Bronx Bombers and their starting pitcher, Roger "The Rocket" Clemens.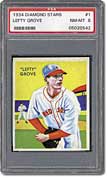 Last spring, as the 2003 season began, Clemens was closing in on two statistical milestones. Primed to join an elite group of only twenty other pitchers who have chalked up 300 career wins, Clemens was also just 91 strikeouts short of joining Steve Carlton and Nolan Ryan in the 4,000 Strikeout Club.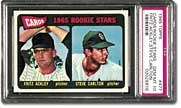 As baseball stat fanatics began the season salivating over these milestones being hit and surpassed, they also knew that they would be witnessing a feat that they may perhaps only see once more for a very long time to come.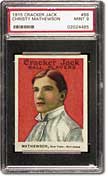 As Clemens edged closer to inclusion in the 300 Win Club, only Greg Maddux of the Atlanta Braves is in any way close enough to also gain membership. If in fact Maddux stays healthy and maintains his current level of performance, he could garner his 300th win sometime within the 2004 season. If he does attain that monumental milestone, it may be many seasons before anyone else accomplishes the same. That has much to do with the fact that today's young pitchers come into teams who have pitching philosophies and strategies that tend to center more on making sure there is strong depth in the bullpen, to make sure that the team gets a win, rather than caring much if the starting pitcher gets a win.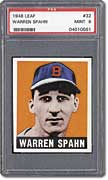 In the modern, win-at-all-costs era, far more teams rely on their relief pitchers to be the "closers" than they did a decade or two ago. That is perhaps most evident by the increasing number of relievers who have been named to All-Star teams in recent seasons.
With hitters, there are about a dozen players who at least have the potential of joining the 500 Career Home Run Club within the next five years. For pitchers, it's very different. Nolan Ryan chalked up his 300th win at the age of 43. Clemens is 40 this year and Maddux is 36. From there, 36-year old Tom Glavine of the New York Mets would be next in line to hit the 300 mark, followed by 39-year old Diamond Back Randy Johnson. Boston's Pedro Martinez, who at the age of 31 has three Cy Young Awards, could also be a contender, but he is already showing major physical wear and tear, which means longer rest periods between starts and the possibility of time on the disabled list.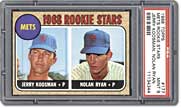 And so, even with the theoretical possibility of Glavine being able to hit 300 within the next three or four seasons, Johnson is a good five or six seasons away from making 300 a reality. If Glavine stays healthy, he could hit the milestone by his 40th birthday. For Johnson, he would have to continue to play, stay healthy and maintain his edge well into his mid-40s to see his 300th win.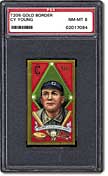 While the execution is extremely difficult, the math for a 300-win career is easy – play for 20 years and win 15 games per season. It's certainly been done and continues to be done, but the hurdles are becoming higher and higher. Today's starters are averaging 71 percent of the wins – a fairly high number to be sure, but down from 78 percent in 1972.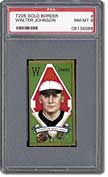 This current pitching philosophy, which has become a trend, began during the 1969 season when the New York Mets conceived this five-man rotation as a way to protect their young pitchers. Come October, the idea had proved to pay off as the Mets pulled off the miracle of a World Series Championship and thus other teams followed suit.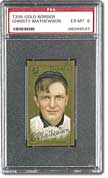 The second reason the bar is now higher is that managers have increasingly become overly protective of their club's multi-million dollar investments in pitching personal. Today, it is no longer the innings pitched that matters, it is every pitch that counts. There was a time when a pitcher would pitch over 330 innings per season, 35 complete games and throw between 130 and 140 pitches per game. Those days are gone. Today, no manager would care to see their stars hurl the horsehide more than 110 or 115 times in any one outing and as a case in point, during the 2002 season, Maddux averaged only 78 pitches per game.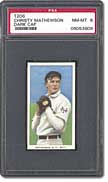 There are also one or two other reasons that we will result in seeing far fewer pitchers ever come near the 300 mark – first, team managers, pressured beyond all belief to chalk up wins, have taken to using the quick hook when their starter is tuning in a less than stellar performance, and secondly, fewer pitchers are getting to the majors at a young age.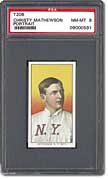 Earlier this season, when Clemens was pressured to contemplate his 300th win, he shrugged it off. "So many things can happen," he said. "Plus, the real satisfaction (comes from) winning games. You go to a party with friends and neighbors and no one (cares) about 300 wins. But they do like it when the team is winning."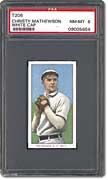 That of course is the politically correct attitude and answer. However, amongst Clemens' most treasured possessions is a Nolan Ryan uniform that has been signed by Ryan and other 300-game winners including Early Wynn, Warren Spahn, Tom Seaver and Gaylord Perry.
"He doesn't keep that (uniform) right next to his Cy Young Awards for no reason," a Houston sportswriter reportedly quipped following a pre-season press conference.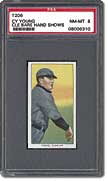 Clemens, a six-time Cy Young Award winner who has also been honored as a three-time Outstanding Pitcher Players Choice Award and the 1986 American League's MVP, is now into his fifth season as a Yankee. Before donning the pinstripes, he had two superb seasons with the Toronto Blue Jays where he compiled a 42-13 record. In the first 13 years of his career, he wore the uniform of the Boston Red Sox and was a part of the 1986 World Series team that suffered the heartbreaking loss to the New York Mets.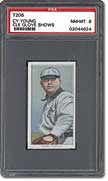 With his inclusion into the 300 Club, Clemens' cards will of course become desirable for those who have collected the cards of his twenty predecessors. Putting a set such as that together is doable, but to amass the Ultimate 300 Club in high-grade is a challenge that rivals a 300 win career and would require a major league pitcher's salary to afford.
One of the most notable players included in that set would be Cy Young. The two Young cards that are considered to be the most desirable are the 1909-11 T206 White Border and the 1911 T205 Gold Border. The former is clearly the most popular Young issue while the latter is considered to be the most difficult mainstream Young card. The colored borders on the T205's are highly prone to chipping, and centering has always been a problem associated with this card. There are extremely few of these cards known to exist in high-grade and rarely are they offered for sale or auction.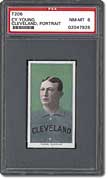 Another member of the 300 Club is Walter Johnson. Johnson's 1909 T204 Ramly Cigarettes card is very hard to come by in any grade. The simple fact that any of these Century-old cards have survived at all is amazing, and when you add in the gold borders that are susceptible to chipping, you can see why these cards are almost impossible to find in nice shape. Johnson's 1909-11 T206 White Border is also a very difficult card in high-grade. The card was issued with two versions, the Hands at Chest and the Portrait. While both are popular, it is believed that the Portrait card is a bit easier to come by due to a "find." The 1911 T205 Gold Border Walter Johnson is almost never found in high-grade and the 1914-15 Cracker Jack #57 is still, by all means, a rare card.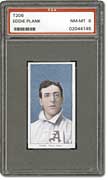 A Christy Mathewson card is, of course, a must-have for those who admire the 300 Club members. Mathewson's 1909-11 T206 White Border was produced in three variations, the Dark Cap, the White Cap and the Portrait. All three of these cards are highly desirable, but the Portrait is clearly the most sought-after. The 1911 T205 Gold Border Mathewson is an extremely attractive card. It does, however, suffer from production problems and even some of the high-grade examples that have surfaced are seen with less than perfect centering. The Cracker Jack Mathewson cards, both the 1914 and 1915 issues, are desirable with the 1914 card (pitching pose) emerging as an extreme rarity in any grade.
The name Warren Spahn may not be as recognizable as say Steve Carlton, but when it comes to southpaws who have chalked up 300 wins, Spahn is the most victories left-handed thrower in baseball history. One of the most popular Spahn cards is the 1948-49 Leaf #32. Perhaps even more desirable than Spahn's Bowman rookie card, the Leaf #32 is part of a tough set to begin with. Couple the difficulty of the set with the fact that the Spahn card is known to have a host of condition problems, and you can understand why it rarely surfaces in high grade.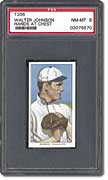 Other key cards that you may want to keep your eye out for in compiling an Ultimate 300 Win Club set would be Lefty Grove's 1934-36 Diamond Stars #1, Eddie Plank's 1909-11 T206 White Border, Steve Carlton's 1965 Topps #477, Nolan Ryan's 1968 Topps #177 and Tom Seaver's 1967 Topps #581.
As for Clemens, his 1984 Fleer Update #27 is considered to be one of the most valuable rookie cards of the modern era. Even before he came close to joining the 300 Club, "The Rocket's" Fleer Update #27 was considered his best. This has much to do with the fact that the set was produced in a far more limited run than is usually seen with modern issues. Serious collectors and dealers, realizing that the set had been done as a limited print run, quickly grabbed them up and tucked them away. Many cards in this set also suffered a peculiar problem due to the way they were packed. Reverse tears, especially near the corners, were the result of this packaging anomaly.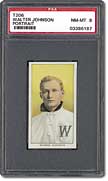 As for Greg Maddux – the most popular Maddux card is by far his rookie card from the 1987 Donruss set. This #37 card is by all means far easier to come by than others we had addressed in this article, still, gem mint examples will entail a quixotic search that will be found with a relatively sizable price tag for a modern card production.
The 300 Win Club is a club that will appeal to collectors for generations to come. Like the popular 3000 Hit and 500 Home Run Clubs, exclusive clubs offer a collecting theme that is not only challenging but also the clubs are reserved for some of the best baseball icons that ever stepped on to the baseball field. As it becomes more and more difficult to reach certain, major milestones in the game, more and more attention will go towards the small group of players that were skilled enough and durable enough to gain entry.
Good luck with your attempt at forming the Ultimate 300 Club!
The Pre-Clemens 300 Win Club
PLAYER and CAREER WINS
Cy Young 511
Walter Johnson 417
Grover Alexander 373
Christy Mathewson 373
Warren Spahn 363
Pud Galvin 361
Kid Nichols 361
Tim Keefe 342
Steve Carlton 329
John Clarkson 328
Eddie Plank 326
Nolan Ryan 324
Don Sutton 324
Phil Niekro 318
Gaylord Perry 314
Tom Seaver 311
Old Hoss Radbourn 309
Mickey Welch 307
Lefty Grove 300
Early Wynn 300