Best Collection of the Year
Museum of Sports History
When it comes to sheer size and diversity on the PSA Set Registry, it is hard to imagine anyone competing with the Museum of Sports History. You can find sets carrying the Museum of Sports History name within dozens upon dozens of set categories and, as you can clearly see, quality matters as well. In addition, that name is the only name found in every collectible category on the PSA website including trading cards, tickets, autographs and game-used bats. How about that for diversity? From 1935 National Chicle football to 1948 Bowman basketball to 2001 Upper Deck golf, the collection spans decades of card productions and it captures the athletic heroes from all generations. As the registry evolves and expands, the Museum of Sports History has continued to lead the way.
Best Set of the Year

Paul Fleetwood 1955 Topps Baseball
For the past few years, competition has been consistently fierce for high-end examples from this set. I have to admit, it has long been one of my personal favorites. The eye-appeal is outstanding throughout. Bright and colorful, this issue features some real hobby classics like rookie cards of Sandy Koufax, Harmon Killebrew and Roberto Clemente. Even the last card in the set is special, one featuring Duke Snider of the 1955 World Champion Brooklyn Dodgers. This particular set has an outstanding 8.63 GPA with 100% completion. After considering the degree of competition within this set category, the winner was clear. Just take a look at how many collectors are building this great vintage set. To be on top on the heap says a lot.
Best Rookie Set of the Year

Donald E. Spence – The Lone Star Collection – 1911 T201 Mecca Double Folder
Don Spence has made huge strides in a very short period of time. He has highly ranked sets in a number of baseball set categories, including some of the most important issues ever manufactured. While we could have, arguably, selected another Don Spence set as the winner for this category, we did feel it had to be one of his fantastic sets. The T201 issue has been somewhat overlooked in the market but it will not go overlooked here. In the pre-war baseball market, the T202 Triple Folders often steal much of the stoplight but these T201's are extremely tough. In fact, this set offers one of Ty Cobb's most elusive cards. Don's great set is 100% complete and has a GPA of 7.82, a tremendous set considering that nice examples are rarely offered in the marketplace.
Best Pre-War Vintage Baseball Set of the Year
Don Louchios – 1934 Goudey Baseball
In the Goudey family, the 1933 set often steals the spotlight from the other members of the Goudey clan. This year, however, we could not help but recognize the best 1934 Goudey set on the registry. While less than half of the size of its 1933 sister, the 1934 Goudey set is arguably just as eye-appealing, if not more so. The lush blue and green colors compliment the sprinkling of bright yellows and reds throughout. Beginning with The Beast, Jimmie Foxx in the #1 slot, it's an awesome set to look at. And, by the way, it just happens to have two of the most significant Lou Gehrig cards in the hobby with #37 being his most popular card ever produced. Don's wonderful set has been #1 in the category for four consecutive years. With a GPA of 8.23, narrowly edging Charlie Merkel at 8.22, we had to recognize this pre-war beauty.
Best Post-War Vintage Baseball Set of the Year (1948-1959)

Larry Robbins (L.R.'S 1954 Bowman Vintage Set - 1954 Bowman Baseball) (Basic Set)
Not too long ago, the 1954 Bowman baseball set was "soft" and collectors seem to simply ignore it. Not anymore. This set, which has been overlooked for years, has been very hot. It's not hard to understand why either. The set is packed with star power and the Ted Williams card alone continues to be one of the most desirable post-war cards in the marketplace. In addition, this set is somewhat of a hybrid between the Bowman issues that preceded it. It has a large format like the 1953 set yet it incorporates artwork instead of photography like some of the earlier Bowman issues. This winning set has an amazing 8.76 GPA and is 100% complete. It's nice to see such a beautiful issue get its due.
Best Vintage Baseball Set of the Year (1960-1971)
The Duke of Mint – 1965 Topps Baseball
Competition amongst 1960's baseball set collectors is as heated as any era on the registry. There are so many great sets to choose from. This year, we decided to award this set, the first 100% complete set to reach PSA Mint 9 or better status across the board with a GPA of 9.02. That GPA is a full half-point ahead of the next best set. This eye-appealing set has a nice selection of HOF rookie cards such as Joe Morgan, Steve Carlton, Catfish Hunter and Tony Perez. In addition, the photography is terrific throughout, with many of the star cards being hobby favorites like Mantle, Clemente and Koufax. Sprinkle in a run of high-number short prints and you have all the makings of a winner.
Best Modern Baseball Set of the Year (1972 to present)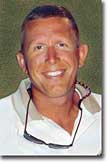 T. Allan Bergquist's 75 Topps Mini's – 1975 Topps Mini Baseball
Simply put, this is one of the most interesting sets made during the 1970's. It has a super colorful design, which is not only eye-appealing, but it also provides a nice challenge for high-grade collectors. In addition, the selection of rookie cards is one of the best in hobby history. HOF rookie cards of Robin Yount, George Brett and Gary Carter are included with star rookies of Jim Rice, Fred Lynn and Keith Hernandez. There was soon to be a changing of the guard in baseball as these young rookies eventually became stars and dominated the game for years. This winning set is the first to reach 100% completion and it has a tremendous GPA of 8.90 – almost one full grade point ahead of the closest competitor.
Best Vintage Basketball Set of the Year (1971 and older)
Michael Rakosi (This Test Scored An A) – 1968-69 Topps Test Basketball
There are only a handful of true vintage basketball sets available to the collector but each major production is considered a hobby staple. This set, while only 22 cards in size, could arguably be the toughest of the bunch. As a test issue, these individual cards are only available in limited quantities so compiling an entire set is tough. One great feature to this scarce set is the fact that the vast majority of the cards feature star or HOF players. Wilt Chamberlain, Jerry West, Bill Russell and the like are all here. This winning set has a 7.43 GPA and is 100% complete, a tough chore in this grade when you consider that many of the cards are found off-center.
Best Modern Basketball Set of the Year (1972 to present)
D'Orsay Bryant III (Bryant MJ Collection) – Michael Jordan Basic Player Set
One area that has shown noticeable growth on the registry in recent times has been the player set categories. In modern trading cards, not just basketball cards, Michael Jordan dominates cardboard collecting. In the NBA, he took over for Magic Johnson and Larry Bird as the game's marquee attraction and, in the hobby, Jordan took the post-1980 era collector by storm with his 1986 Fleer rookie – a card that remains the most important modern card in the market. This year, with the increased popularity of player sets, we felt honoring this great Jordan group was appropriate. This winning set boasts a 9.92 GPA with 99.05% completion, a worthy set centered on "Air."
Best Vintage Football Set of the Year (pre-1960)
William Gray – 1948 Leaf Football (Basic Set)
No matter what sport, no matter which set, 1948 Leafs are really tough! The 98-card 1948 Leaf football set is no exception. Containing a host of key rookies including but not limited to those of Sid Luckman, Bobby Layne, Sammy Baugh, Leo Nomellini and Chuck Bednarik, this issue is full of star power. Unlike this set's baseball and boxing sisters, the football issue can be found more often with booming eye-appeal. William Gray has assembled a 100% complete set with a GPA of 7.93 – more than 1.5 GPA points ahead of the next closest competitor, which really illustrates the difficulty. This set is certainly one that combines popularity and difficulty in an extreme way. William must have shown a great deal of patience building this one.
Best Vintage Football Set of the Year (1960-1971)
Dave Lemon – 1965 Topps Tall Boy Football
Last year, we honored the first complete set – ever – to reach an overall GPA of PSA NM-MT 8 or better. This year, not only did Dave Lemon meet that challenge, he exceeded it! With a GPA of 8.28, Lemon can now claim to have the finest PSA graded 1965 Topps football set known. In fact, Lemon has three sets in the top 20 within the category. Wow, he must really like this set. This set is filled with short prints, some tough checklists and one of the most significant football cards in the hobby – the Joe Namath short print rookie card. The large format and bright colors have created huge demand for this issue with high-end examples setting records in recent times. Tougher than its 1969-70 basketball counterpart, high-end examples are rarely offered.
Best Modern Football Set of the Year (1972 to present)
Museum of Sports History – 1986 Topps Football
In a year when the greatest receiver in NFL history, Jerry Rice, retired, we felt it was appropriate to honor such a well received set. The 1986 Topps football set offers two monster rookie cards in the aforementioned Rice and star quarterback Steve Young – both ex-49ers with plenty of mention in the NFL record books. In addition to the star attractions, the pesky green borders make these cards very tough in PSA Gem Mint 10 with edge chipping the main condition obstacle. This winning set is head and shoulders above the rest in the category with 99.75% completion and a GPA of 9.30 – no one is even close.
Best Pre-War Vintage Hockey Set of the Year
Mickey's Sportscards (1933-34 Ice Kings Mickey's Mania –the Ultimate Set) – 1933-34 World Wide Gum Ice Kings (V357)
Designed somewhat like 1933 Goudey baseball cards, these World Wide Gum gems take difficulty to the next level. Rarely seen, this important vintage hockey issue offers a nice selection of stars and Hall of Fame rookies including the King Clancy rookie and a tough vintage card of Howie Morenz, the most valuable card in the set. This winning set defies logic with 100% completion and a GPA of 7.32. Not set to date is remotely close to the quality of this standout and this is the only set to reach 100% completion on the registry. When is the last time you saw a high-grade example?
Best Vintage Hockey Set of the Year (1971 and older)
Chris Raney (Threeputts Original Topps Hockey) – 1954-55 Topps Hockey
In the world of hockey, it's hard to think of a more classic set than the 1954-55 Topps issue. With an absolutely beautiful design, this set is certainly one of the most eye-appealing card productions from any sport or era. Anchoring the set is Gordie Howe's most popular production and it's one of the hobby's most recognizable cards. The bold blues and reds draw the eye but the blue bottom border also offers a fragile condition obstacle. High-end examples from this staple set have commanded extremely strong prices over the past year as the set surges in popularity. This winning set finds itself on top of a heap of fierce competition. With a GPA of 8.42, this complete set is king and ahead of 6 other complete sets with a GPA above PSA NM 7.
Best Modern Hockey Set of the Year (1972 to present)

John Woody – Wayne Gretzky Basic Player Set
The Great One is without peer in the record books and in the hobby when it comes to hockey. Like the Michael Jordan Player Set honored earlier in basketball, this great player set rose to the top of all modern hockey sets. While not yet complete, this winning set is 90.41% complete with a GPA of 9.08. For a modern player set, this particular category is very tough when you consider the numerous O-Pee-Chee issues involved, most notably the 1979-80 Gretzky rookie. How tough is this card? Only one PSA Gem Mint 10 has ever surfaced, selling for $62,374 in 2005. Rough-cuts and poor centering plague these O-Pee-Chee issues, making it challenging for collectors of the best athlete to ever glide on ice.
Best Vintage Misc Sports Set of the Year (1971 and older)

David Curtis – 1948 Leaf Boxing (Basic Set)
Already having honored the 1948 Leaf football set, it was also time to recognize the legendary pugilists from Leaf's other non-baseball production. This set features some of the sports best from the pre-war era including Jack Dempsey (a tough #1 card), Jack Johnson, Sugar Ray Robinson, Jake LaMotta and, the legendary heavyweight champion, Joe Louis. He reigned for 12 years! This winning set is 98% complete with a GPA of 7.55, narrowly ahead of the second place finisher in an ultra-competitive category. Who will be the first to 100% completion? Only time will tell but the gloves may come off first. I can already hear Michael Buffer... "Let's get ready to rumble!"
Best Modern Misc Sports Set of the Year (1972 to present)

Jim Johnson (Topwinner) (A Memorial To Dale Earnhardt Sr.) Seven Time Winston Cup Champion – 1988 Maxx Charlotte Racing
You know what they say. NASCAR is arguably the biggest spectator sport in the world. In the world of card collecting, the grading of racing cards in general has started to catch on in recent times. This set contains a nice selection of the pedal-to-the-metal stars including those of Dale Earnhardt Sr. and Richard Petty but the set also features the cars that carry these drivers to the finish line. The set also contains four different checklists and several cards capturing various racing venues. This winning set is 100% complete and it carries with it a GPA of 9.87, accelerating to the top of the group. Can anyone pass Jim up in 2006?
Best Player Set of the Year

J.C Korth's Pete Rose Master Set – Pete Rose Master Player Set
Continuing with The Year of the Player Set, now it's time for baseball and, this time, it's a Master Set. Is he a Hall of Famer? No. Is he one of the game's most memorable players and the all-time career hits leader? Yes. Pete Rose is that man, a study in contrast. He was one of the hardest working players on the field, squeezing every ounce of potential from his body, yet he was also one of the most controversial sports celebrities off the field. Regardless, Charlie Hustle remains a pivotal figure from modern baseball times. This winning set is simply astounding. Containing nearly 600 cards, this set is 99.48% complete with a GPA of 9.26. Spanning three decades and containing numerous obscure issues, this really is a mega-player set.
Best Topps Specialty Set of the Year

Ron Hobbs Family Collection – 1955 Topps Double Header Baseball
Ron Hobbs is a name that you can find in a bunch of set categories with many of them being traditional keys. This set offers something a little different and most hobby experts would agree that it has been overlooked for quite some time. The cards are large, tough and beautiful. Featuring great cards of Jackie Robinson, Hank Aaron, Ted Williams and the like, this set is packed with Hall of Famers along with a dual-player presentation. That unique design is part charming and part aggravating for the advanced collector. This winning set is 100% complete with a GPA of 7.57, narrowly edging its closest competitor. With PSA NM 7's or better in high demand and scarce, Ron's accomplishment is put into better perspective.
Best Overall Specialty Set of the Year
Michael Rakosi (Greatest Show on Earth) - NBA Top 50 Rookies
They are all here. Mikan, Cousy, Russell, Baylor, Chamberlain, Robertson, West, Havlicek, Jabbar, Maravich, Erving, Johnson, Bird, Jordan and the rest of the 50 greatest players to run up and down the court. This set chronicles the evolution of the game and the evolution of basketball cards, spanning 6 decades. From the 1948 Bowman George Mikan to the 1957 Topps Bill Russell to the 1969-70 Topps Tall Boy Lew Alcindor to the 1986 Fleer Michael Jordan, you have to own them all to complete the set. Different generations, different manufacturers, all centered on the best of the best. This winning set is 100% complete with a GPA of 9.16, certainly a fine collection honoring hardwood's finest.
Best Regional Set of the Year
Don Louchios - 1950 Drakes Baseball
Children were having a lot of fun collecting these cards in 1950. Not only did they find great cards of Yogi Berra, Phil Rizzuto, Roy Campanella, Warren Spahn, Duke Snider, Pee Wee Reese and the like that year, they also got to eat lots of lots of delicious Drake's cookies along the way. Packed with Drake's Oatmeal and Jumble cookies, this 36-card set is super tough. Surrounded by a solid black border, these cards are rarely found today in PSA NM 7 or better condition. This winning set is 97.22% complete with an amazing GPA of 7.98. To date, no other registrant has come to close in the category. Has a set ever been so tasty and tough at the same time?
Best Oddball Set
D'Orsay Bryant III (Bryant Collection) – 1971-72 Topps Trios
Plain and simple, this is a very cool set. Containing three players, from both the ABA and NBA, these tough, black bordered cards have started to rise in popularity over the past year. The front of the card is actually a sticker, with a dotted line between the three players, making it a candidate for the Oddball category. Many of the game's top stars are represented here including Wilt Chamberlain, Pete Maravich and Jerry West. In addition, cards exhibiting more than one Hall of Famer tend to sell for premiums in the marketplace, which is consistent with other multi-player card issues. This particular set has am outstanding GPA of 8.97, nearly a full point above the closest competitor, and it is 100% complete.
Best Vintage Non-Sports Set of the Year (1971 and older)
West Coast - 1962 Topps Mars Attacks
This 55-card set has remained a classic in the non-sports trading card world. The fascination with aliens goes back for decades and this sci-fi concept has been the inspiration for a number of high-profile films and television shows. War of the Worlds, Signs, Invasion of the Body Snatchers and the like have captivated audiences throughout the years. You can find elements of all the above-mentioned films and more within this great set, a set that provides one perspective of what an invasion might be like. There are certainly some graphic depictions of fantasy violence here but those haunting images are part of what makes this set so memorable. This winning set has a fantastic GPA of 8.24 and is 100% complete. Are you prepared for an alien invasion?
Best Modern Non-Sports Set of the Year (1972 to present)
Jon Fischbach (Captain Jon's 1977 Star Wars Set) – 1977 Topps Star Wars
We felt it would be fitting to honor such a great set in a year when the saga finally came to an end at the movies. Regardless of the new technology and superior special effects used today, it was a little, campy movie that changed the movies forever in 1977. A bunch of no-name actors brought this sci-fi western to life and the rest is history. This colorful set commemorates the beginnings of the George Lucas empire. This set has a 9.59 GPA with 100% completion, almost a full grade point lead over its closest competitor. While there have been multiple Star Wars-related card productions over the years, this was the one that started it all.
Best Single Signed Baseball Set

Kendall W. Harrington (Wheels1313 Collection – 50 Greatest Sluggers) – Sporting News 50 Greatest Sluggers
A few years ago, The Sporting News published a book, ranking the top 50 sluggers of all-time. From Ruth to Schmidt to McGwire, all the power brokers are here. Some used brute strength like Frank Howard while others used consistency and bat control like Stan Musial. The bottom line is that these are the players who brought fans to the ballpark year after year, decade after decade. The challenge is tremendous. Finding examples of Ernie Banks and Harmon Killebrew is one thing but capturing the elusive Mel Ott or Hack Wilson single signed ball is another. This winning set is 80% complete with an excellent 9.35 GPA. As one of our newest categories on the registry, it will be fun to see graded baseball collecting evolve in the coming years.
Best Game-Used Bat Set
Kevin Coleman (Gator Set) – 500 Home Run Club
This collectible category is our latest edition to the set registry. Collecting legendary lumber from the great hitters in baseball history has become increasingly popular but one collecting theme rises above the rest, The 500 Home Run Club. Just imagine picking up the same bat made for and used by the supreme power hitters like Mickey Mantle, Willie Mays or Babe Ruth! They are the weapons that these offensive machines carried to the plate, leaving pitchers terrified only 60 feet 6 inches away. This winning set is 85% complete with a GPA of 9.04. Keep in mind that achieving the grade of PSA/DNA GU 8 or better on the PSA bat scale is very, very tough. Will this set reach 100% in 2006? We will all be rooting for it but, in the meantime, this great set deserves recognition.
ATF sets to be inducted into the Hall of Fame
Don Louchios - 1909-11 T206 White Border Baseball – This set is simply amazing and it is, without question, the best T206 set known to date and improving each year. With a GPA of 8.16 and 94.66% completion, The Monster has been tamed. Hobbyists know how hot this issue has been in recent times, making this accomplishment all the more impressive.
Marshall Fogel – 1933 Goudey Baseball – One of The Big Three, the 1933 Goudeys have long been a collector favorite. Home of the most popular Babe Ruth cards on the planet, all four of them, this set is also home for a multitude of Hall of Famers. Coupled with its beautiful design, this issue is always in high demand. This HOF set is 99.58% complete and holds a GPA of 8.01.
Donald E. Spence (The Lone Star Collection) – 1952 Topps Baseball (Basic) – The last of The Big Three is honored here, a set that is 100% complete with a GPA of 8.19. This set has always been considered the king of all post-war issues, containing so many key cards. Andy Pafko, a notoriously difficult number one card, and the Eddie Mathews rookie bookend the set with the most popular Mickey Mantle card ever made lying in between.
Charles M. Merkel - 1951 Bowman Baseball – Last year, we honored John Branca for his simply amazing 1951 Bowman set, a set that most thought could not be surpassed in quality. That was until this year when Charlie Merkel's complete set passed Branca's with a GPA of 8.89! With Whitey Ford, Willie Mays and Mickey Mantle rookie cards included, all exclusive to the issue, you simply cannot ignore this set.
John Branca – 1953 Bowman Color Baseball – Many hobbyists feel that this issue is one of the most visually appealing card productions of all-time. The simple, yet striking, photographs provide insight into the era. This HOF set is now the finest complete 1953 Bowman set ever assembled, with a GPA of 8.83. No frills, no foil, no special coating, just the images of America's pastime.
Michael Rakosi (More Stars Than in the Heavens) – 1961-62 Fleer Basketball – As one of only a handful of vintage basketball sets, the 1961-62 Fleer basketball set has always been considered a classic. The ultra-bright design helps compliment the inclusion of so many key rookie cards like those of Elgin Baylor, Oscar Robertson, Jerry West and Wilt Chamberlain. This complete HOF set is the best of the best. With a GPA of 9.29, this set leaps into The Hall uncontested.
Jim Crandell (Davalillo) – 1952 Bowman Small Football – When it comes to vintage football cards, this set is usually overshadowed by its big brother – the 1952 Bowman Large set. Over the past few years, collectors have learned to appreciate the little brother more and more. In fact, most hobbyists believe that this set is actually tougher than the Bowman Large issue. This HOF set is 96.53% complete with a GPA of 7.98 and no one on the current finest list is remotely close.
Dave Lemon – 1965 Topps Tall Boy Football – After inducting the first PSA NM-MT 8 or better complete set into the Hall of Fame last year, we couldn't ignore this one. With a GPA of 8.28, this HOF set has actually surpassed its predecessor in quality. Anchored by the Joe Namath SP rookie card and tougher than most collectors would think, this set only has two PSA NM-MT 8 or better representatives to date as the competition heats up.
Chris Raney (Threeputts Original Topps Hockey) - 1954-55 Topps Hockey – There are few sets, not just hockey sets, that can compare visually and historically to this great issue. Showcasing one of the most beautiful designs of any card production and led by Gordie Howe's most popular card, this award-winning complete set will also be inducted into the Hall of Fame in 2005 after posting an astonishing GPA of 8.42.
Scott D. Ireland Collection – 1933 Goudey Sport Kings – This complete set, much like the 1965 Topps Football set inducted in 2005, has surpassed the initial 1933 Goudey Sport Kings inductee in terms of quality. With an unthinkable GPA of 8.60, this set has a formidable lead over sets assembled by some of the hobby's most prominent collectors. Capturing top athletes from a variety of sports, from Babe Ruth to Babe Didrickson, this set enjoys tremendous demand.
2006 Collector Hall of Fame Inductee – Don Louchios – Don Louchios has compiled a collection that is arguably the best, pound-for-pound, in the hobby. Quality is a constant. While Don's collection contains many of the classics like The Big Three (T206's, 1933 Goudeys and 1952 Topps), he has also made an effort to diversify his collection by assembling non-traditional sets like the ultra-tough 1950 Drake's and 1964 Topps Stand-Up baseball issues. In addition, Don does not limit himself to baseball. He has the finest 1935 National Chicle football set on the registry and one of the best 1933 Goudey Sport Kings sets as well. Perhaps the most intriguing aspect to Don's collection is the fact that it is constantly growing and improving. Don is a very active PSA Set Registry member and seemingly far from ending his hobby journey. As the years go by and Don's collection reaches new heights, the hobby will be watching. It has certainly been amazing to watch so far and, this year; it was time to induct such a great collector into our PSA Set Registry Hall of Fame.