The 2005 PSA Set Registry Awards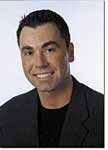 Welcome to the 2005 SMR installment of The PSA Set Registry awards! As always, it has been extremely difficult to select the special awards winners since so many fantastic collections populate the registry community. This year, the total number of sets has grown to over 17,000 with no signs of slowing down. Each and every one of you deserves credit for helping to build this collector community, a community that has helped reshape the PSA graded card marketplace.
This year, you will notice that some categories have been modified or added with the constant evolution of the program. For example, with the expansion into sports memorabilia and autograph grading, this year we decided to add special awards for autograph and game-used bat categories. We also added more categories within football, hockey and non-sports trading card categories. Remember that your feedback is crucial. Please let us know if you have any suggestions when it comes to adding new special award categories.
Furthermore, another issue that has been raised by several collectors is the current method of weighting on the registry. Initially, we started with a 1-10 scale to distinguish between cards of varying values. For example, the least expensive card in the 1952 Topps set might be a "1" while Mickey Mantle would weigh-in at a "10" based on their market value. Player cards like Duke Snider and Roy Campanella would fall somewhere in between.
Shortly after launching the PSA Set Registry is 2001, we decided to experiment with a more proportionate scale. For example, if a 1952 Topps Mickey Mantle is worth much more than 10 times a common, we tried to reflect it in the weighting. At that time, it seemed as if most registrants were opposed to the idea but that was a few years ago. We felt it was time to raise the question again.
Do the PSA set registrants feel it would be more appropriate and fair to modify the way we weight cards and establish a more proportionate scale, not necessarily exact, to more accurately reflect the value of key cards?
We are open to your suggestions, whether you feel the scale should be 1-100, 1-25 or remain the same. The bottom line is that this program is designed for you so your vote matters. Please if you have any suggestions or comments, please email me directly at [email protected] or weigh-in on the matter on the PSA Set Registry message board under the poll.
In 2006, look for increased expansion of the registry including the continued growth within trading card categories (both sports and non-sports), tickets, autographs (both sports and non-sports) and game-used bats. It will not be long before categories might include interesting themes like Presidential signatures, autographs of Hollywood icons or graded, cancelled checks encapsulated by PSA. By the end of 2006, we hope to also integrate PSA graded unopened packs into the registry in a variety of ways as well as introduce other new collectible categories.
Once again, thank you for making this program so ultra-successful and fun for everyone involved. In parting, please tell a friend and help build upon the community that keeps on growing.
Never get cheated,

Joe Orlando
Editor In Chief