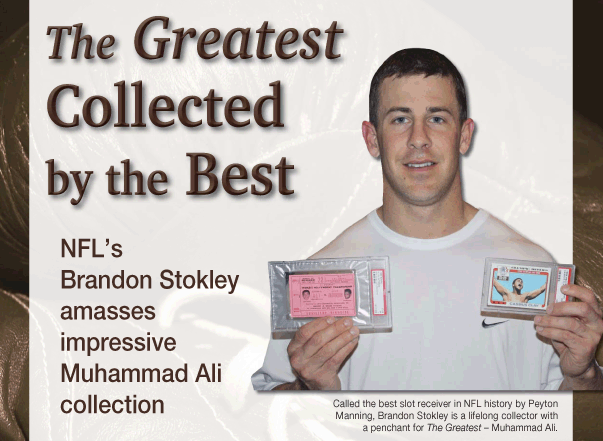 When you look at the pantheon of passers who have passed through the National Football League, it is hard to imagine that one man could ever be unanimously draped with the mantle of being ordained as the best quarterback in history. Some may say it was Dan Marino, despite the fact he never won a Super Bowl. Others will argue it was John Elway or Brett Favre. Then there's the serious top tier contenders – Joe Montana, Tom Brady, and the man who is seemingly the one to beat – Peyton Manning.
Even those who lean towards bestowing the title on someone other than Manning have to agree, he is the undisputed premier passer in the league today. That distinction gives Manning heavy street credibility, or perhaps more appropriately, field credibility, when he indentifies another player as the best slot receiver in NFL history – a call he has made on Denver Broncos wide receiver Brandon Stokley.
Born in Virginia on June 23, 1976, Brandon came into the world with athletic genes passed down from his father, college football coach Nelson Stokley, who oversaw the gridiron at Louisiana State, Clemson and Virginia Tech before accepting the job at the University of Southwestern Louisiana (now the University of Louisiana at Lafayette) in 1986.
"I grew up around sports," Brandon told "Sports Market Report" during a recent interview. "I always enjoyed playing football, basketball and baseball when I was a kid."
Stokley didn't just enjoy sports – he excelled at every one he played. His athletic career at Ovey Comeaux High School in Lafayette saw him letter and take All-District honors on the court, diamond and gridiron, where he also took parish and state honors.
Along with his attraction to athletics, Stokley also showed a youthful enjoyment in collecting. "I first started collecting baseball cards when I was in the third grade," said Stokley. "I always liked collecting the cards of Jerry Rice, and I was really a big Wade Boggs fan. I collected all of his cards."
Stokley said that while his interest in collecting cards began to wane during his high school years, he always was, and still is, enamored with autographs. "I always enjoyed collecting autographs when I was a kid, and I still do to this day," Stokley said. "My father coached at Clemson the year they won the National Championship, so I was always around the players. Those guys were my idols, and I would get their autographs. As I got older, into middle school, I would go to card shows in Louisiana and Texas. I got a lot of great autographs at those shows – Willie Mays, Yogi Berra, and Mickey Mantle. I vividly remember meeting Mickey Mantle. My dad took me to New Orleans for that show and he wasn't happy that we had to wait in line for six hours to meet him – but he did it. I really enjoyed going to those shows, and collecting autographs became a passion for me."
Following his graduation from high school, Stokley matriculated at the University of Southwestern Louisiana where he was a standout receiver ranking ninth in NCAA history in career receiving yards (3,702) and 10th in career receptions (241).
The 1999 NFL Draft saw Stokley picked up by the Baltimore Ravens in the fourth round as the 105th overall pick. As a Raven, Stokley earned a Super Bowl ring after catching three passes for 52-yards, including a 38-yard touchdown reception in Super Bowl XXXV.
In the spring of 2003, the Indianapolis Colts were on the search for a receiver to join Peyton Manning's prime target, Marvin Harrison. When Manning heard the organization was looking at Stokley, he heavily pushed for him, and he was signed as a free agent in March.
During his years as a Colt, Stokley was on the receiving end of a 21-yard touchdown pass that saw Manning break Dan Marino's record of 48 touchdown passes in a season. In 2004, Stokley snagged in 68 passes for 1,077 yards, scored 10 touchdowns, and had an average of 15.8 yards per catch. Stokley's following two seasons were marred by injuries, and after appearing in only four games during their 2006 Super Bowl-winning season, he was released by the Colts in the spring of 2007.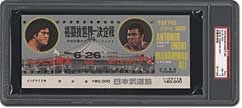 Within days of his release from Indianapolis, Stokley was once again dutifully employed, as a member of the Denver Broncos. During Denver's 2007 campaign, Stokley played in 13 games and caught 40 passes for 635 yards and five touchdowns, averaging 15.9 yards per reception. The following season, despite further injuries, he once again turned in a solid performance. In 15 games, he grabbed 40 passes for 528 yards and three touchdowns, and finished out the season with 10.8 yards per catch.
Today, as Stokley gears up for his 12th NFL season, he is widely considered to be the best slot wide receiver in the league. He has served as the spokesman for the Meningitis Foundation of America and has appeared as a celebrity contestant on "Wheel of Fortune," earning more than $40,000 for the organization. He has also played an instrumental role in assisting the victims of Hurricanes Katrina and Rita by donating clothing, food and supplies to people in the Gulf Region. And, while there is nothing more he would love to do than add a third Super Bowl ring to his collection, he is otherwise engaged in his other collecting passion – signed memorabilia, autographs, and PSA-graded tickets from the fights of The Greatest – Muhammad Ali.
Stokley said that for as long as he can remember he has been fascinated with Ali. "Everything he did, both inside and outside of the boxing ring, just drew me to him," he said. "So I started collecting tickets from his fights, and then also got into collecting his cards and programs from his fights. I really don't know why I started with Ali. I was just looking for something to collect, and thought it would be fun to try to collect a ticket from every one of his fights."
When asked how many Ali fight tickets he has amassed, Stokley shrugs. "I really don't know the exact number, but it is somewhere between 300 to 400 tickets. I also have around 75 of his programs, and over 1,000 of his cards."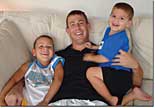 Stokley said he has a special fascination for tickets that people purchased to see Ali fight on-screen rather than in-person. "I love the fact that back when he fought, they would sell tickets for people to see his fights on closed-circuit television at movie theatres or other venues. I just love how many different types of tickets are out there. To me, if it's an Ali ticket, and I don't have it – I want it. And, if I get the chance to get it – I get it."
While Stokley is committed to either purchasing PSA-graded tickets, or having his raw tickets authenticated and graded by PSA, he said he is not obsessed with condition. "I really don't care about condition that much," he revealed. "To me, even if it's just a stub and it's really worn, I still like it because each one of them has their own story. I've never really analyzed why I collect the tickets, I'm just really fascinated by them. They are from so long ago, and it's like you own a piece of history. Someone got that ticket, took it to the event – they all have a story and a meaning that is unique. To me that is more interesting than condition."

While condition may not be that important to Stokley, authentication is. "Authentication –that's a different thing that I really do care about," he said. "When I first got into collecting Ali tickets, I wanted to get them authenticated to make sure they were real. I did a lot of research to find out where would be the best place for me to go to have them authenticated and encapsulated and graded. I looked into who would be the best, and from the start it was clear that PSA was where I needed to go to put my mind at ease that I had bought something, and owned something, that was real. They offer the best service, and I have found dealing with PSA to be a pleasant experience. I also like the PSA Set Registry. That is really fun. It gives you something to compete at, and I love that."
As with any collector, Stokley does have his favorite items. "In my Ali collection, my favorite items are the ticket and program from his first fight. I also really like the 50 or 60 programs I have from Ali's fights going back to the Pan American Games, the Olympic trials and his Golden Gloves matches. I really love that old stuff, before he became Ali, before he was the Heavyweight Champion. The programs from his early fights are very rare to come by. I'm glad I have been able to get them because I really enjoy them."
Along with his Ali tickets, Stokley also has an impressive collection of autographed items he is very fond of. "I have autographs of a lot of the old timers and Hall of Famers like Ted Williams and Bob Gibson," said Stokley. "I also have autographs from all of the players I have played with and against during my career. I have a few Peyton Manning signed items that really mean a lot to me. Having had the opportunity to play with Peyton will always be the most special memory of my career because I believe he will go down in history as the best quarterback to ever play in the NFL. He gave me the jersey he wore when they played us right after I came to the Broncos. He signed it to me and I really treasure that. I have so much – a lot of signed baseballs – honestly, I don't even remember all the signed stuff I have."
Two items of signed memorabilia that Stokley is well-aware of having are a pair of boxing gloves signed by Ali, and a jersey signed by Johnny Unitas. "I have never had the opportunity to meet Muhammad Ali," Stokley revealed. "But I do have a pair of boxing gloves that he signed. I bought them at a fundraiser event that Peyton Manning puts on every year. I bought them long before I started my Ali collection, just because I've always been fascinated with him."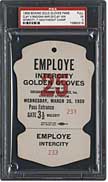 While Stokley has never met Ali, he did have the opportunity to meet another person he was fascinated with – the legendary quarterback Johnny Unitas. "The best person I was privileged to meet because of my football career was Johnny Unitas," Stokley said. "When I was playing for the Ravens, he would be on the sidelines at every home game, and he would even come to some of our practices. I got to know him, and one year he invited me to his home for a great Thanksgiving meal. That was one of the most awesome things that ever happened to me – watching football on Thanksgiving with Johnny Unitas and his family. I was a nobody, and he invited me to his home for Thanksgiving! That shows you what kind of a person he was. I will always remember what a great guy, and what a humble guy he was. He really went out of his way to make me feel comfortable and at home during my days in Baltimore."
When Stokley is not busy practicing or playing with his Bronco teammates, he loves to play Poker and get out on the golf course as much as possible. The thing he loves the most however is spending time with his wife, Lana, and their two young sons, Cameron, who is six-years old, and Carson, who will be four this year.
"My life during the off-season is all about my family, although I have to admit, I do try to get in as much golf as I can," laughed Stokley. "But the boys are just the joy of my life. My daily life is all about the kids – getting then to school, and my oldest to practice and games. Cameron plays basketball, soccer, flag football – in fact I'm going to be a coach on his flag football team this year. I don't know how good of a coach I am, but it will be fun. My dad taught me at an early age, it's all about going out there and having some fun. I have never put pressure on Cameron to play sports. He has just kind of grown into having an interest in that himself. He loves anything to do with sports, and that has been something we have really come to love to do together – whether it's watching some game on TV, or going to a Denver Nuggets game. He especially loves going into the locker room after games. To my kids, they just think of going into the locker room or to practice as a part of their life, and Cameron lives for that. He loves going with me to practice and games. He has so much passion for it that it is something that really keeps me going. It makes me want to keep playing."
Stokley also said that when he can fit it in, he also loves working on his Ali collection. "I'm always looking for Ali tickets, high-grade PSA Ali cards, and items signed by Ali to add to my collection," he said. "If anyone out there has Ali tickets, or other Ali items they are interested in parting with, they can write to me in care of the Denver Broncos because I'm always on the lookout to add more to my collection."
Stokley is also always ready to make a memory for a fan who asks him to sign. "I will always respond to anyone who requests my autograph," he said. "I'll go out of my way to sign because I remember being that kid who asked for autographs. I remember how it made my day when a player would sign for me. That's what makes it special for me when someone's asks me for my autograph, especially kids. I know it will make their day."