Baltimore Convention Center
August 4-8, 2010
Booth #2417
Corporate Area
PSA and PSA/DNA Grading and Authentication Services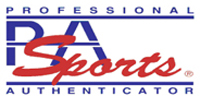 PSA on-site card grading for sports and non-sports cards
Quantity discounts for on-site card grading. Discounts as low as $12 each (for cards valued under $500 each). Click here for more details.
Accepting submissions for all service levels

On-site autograph authentication
Autograph grading
Autographed ball grading
Autograph encapsulation
Meet the authors of The T206 Collection The Players & Their Stories:
Tom and Ellen Zappala and Lou Blasi
Saturday, August 7, 2010
11 a.m. - 4 p.m.
Join us at the PSA booth in the Corporate area to meet the authors of the award winning book The T206 Collection - The Players & Their Stories.
Join the PSA Collectors Club and get this amazing book for FREE!
Visit www.NSCCshow.com for show hours and additional information.
Visitors to the 2010 National Sports Collectors Convention will have an opportunity to see an exhibit of rare Babe Ruth baseball cards.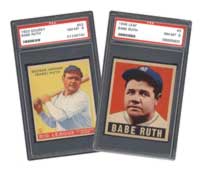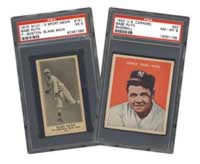 "Baltimore is the birthplace of Babe Ruth. PSA will pay tribute to 'The Sultan of Swat' by displaying classic 1930's era Goudey, Sport Kings and U.S. Caramel cards of Ruth as well as seldom-seen 1920s American Caramel and other candy and ice cream Ruth cards from the collection of PSA Set Registry Hall of Fame honoree, Donald E. Spence of Texas," said Joe Orlando, President of PSA, a division of Collectors Universe, Inc. (NASDAQ: CLCT).
"For many fans this display will be a once-in-a-lifetime opportunity to personally see a diverse collection of historic Ruth cards beginning with the Boston Red Sox, tracing his legendary career with the New York Yankees and finishing with the Boston Braves."