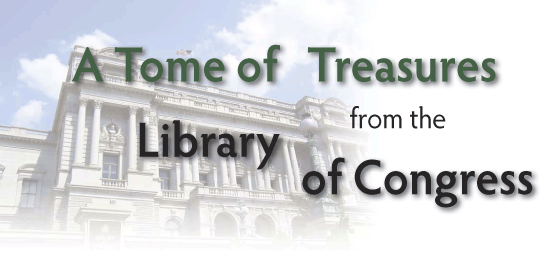 While baseball has always provided Hollywood with rich inspiration, perhaps no film has so perfectly captured the love and romance of the game as the 1989 classic "Field of Dreams." That film resonated with baseball lovers in a very personal way. Every guy, regardless of their age, related to Shoeless Joe Jackson when he asked Ray Kinsella if he had ever held a ball or a glove to his face. Every person who has ever attended a baseball game understood what Terence Mann meant when he equated the experience off sitting in the bleachers of a ball field to being dipped into magic waters.
As Mann so eloquently put it in one of the film's most poignant and memorable scenes, despite cultural and economic changes, baseball has been the nation's one constant, providing uncountable Americans with memories so thick they have to brush them away from their faces. "America has rolled by like an army of steamrollers," Mann tells Ray. "It has been erased like a blackboard, rebuilt and erased again. But baseball has marked the time. This field, this game, it's a part of our past, Ray. It reminds of us of all that once was good and it could be again."
While "Field of Dreams" hits a nostalgic cord with lovers of The National Pastime cinematically, a recently released book, "Baseball Americana: Treasures from the Library of Congress" does the same from a literary standpoint.
The beautifully illustrated hardcover book, published by Smithsonian Books/Harper, an imprint of HarperCollins Publishers, is a 265-page valentine to the game of baseball from historian Frank Ceresi, Harry Katz who is the former-head curator of the Prints and Photographs Division of the Library of Congress, Phil Michel who currently manages the library's Prints and Photographs Division, and Wilson Mcbee and Susan Reyburn who are editors with the library's publishing office.
While most people would assume it is the Baseball Hall of Fame that houses the world's largest collection of items pertaining to The National Pastime, it is in fact the Library of Congress on Independence Ave. in Washington, D.C. that holds that distinction. Beginning with items from the late-1800's, the library's collection tells the history of baseball's hardscrabble origins, rich cultural heritage, and unique American character. Within the marble halls of the repository are all types of baseball-related ephemera including first-generation vintage photographic and chromolithographic baseball cards, photographs of players, teams and stadiums, team publications, newspaper and magazine clippings, cartoons, posters, art and advertisements.
In "Baseball Americana: Treasures from the Library of Congress," the authors have offered readers an exclusive look at some of the institution's most incredible baseball-related treasures along with two entire chapters dedicated to the first and second wave of baseball card production. With over 350 illustrations, many of which have never been published, the book offers a look at what some say might be the first collectible baseball card from 1865 that features the World Champion Brooklyn Atlantics; a 1869 chromolithograph depicting baseball's first professional team – the Chicago Red Stockings; an original 1924 panoramic print of the first Colored World Series, and the 1910 Paul Thompson photographs shot specifically for creating the T205 baseball cards. The book also includes rarely seen photos of legends such as Walter "Big Train" Johnson, Satchel Paige, Ty Cobb, Shoeless Joe Jackson, Babe Ruth, Joe DiMaggio, Jackie Robinson, Willie Mays, Mickey Mantle, Sandy Koufax and Hank Aaron.
Frank Ceresi, who dedicated two years to this project, is an attorney who worked in private practice and as a judge before taking on the role of curator and executive director of collections for the MCI National Sports Gallery in 1997. His responsibilities with the Washington, D.C. sports museum included overseeing the curatorial staff, planning special projects, implementing educational and outreach programs, and the acquisition, attribution, authentication and research of the facility's extensive collection.
The author of "Baseball in Washington" (Arcadia Publishing, 2002) and numerous columns and feature stories for various sports publications and websites, 2001 saw Frank team up with Carol McMains who served as his assistant at the National Sports Gallery to form the Arlington, Virginia-based FC Associates, a business that specializes in museum consulting and legal services, the creation of collection management systems, the development of exhibitions, and research and appraisals of sports artifacts and memorabilia. Their list of distinctive clients includes the Washington Nationals, the Newseum, the Smithsonian National Museum of American History, Texas A&M University and the Library of Congress.
"Sports Market Report" recently caught up with Ceresi at his suburban Virginia home. Passionately in love with American history and the game of baseball, we asked him to share a bit of his own history with us.
Frank Ceresi: I was an army brat so we lived in several places when I was growing up. In the early 1960s, when my dad retired from the military, we moved to Alexandria, Virginia where I went to high school and then on to college at Virginia Tech and law school at the University of Richmond. So my roots are here in the Washington, D.C. area. Because of that, and because of my natural inclination towards history, I've always been interested in learning by going to museums and exhibits.
SMR: So you have had an appreciation for things of historical value from the time you were very young.
FC: I have had a love and appreciation of antiquities from early in my life because after my dad retired in 1962, he and my mom opened an antique store in Alexandria. Their shop was on Washington Street, which is the main drag in Alexandria. That was years before antiquing became a big craze. Back in those days, from Pennsylvania on up through New England was a true antique heaven. My parents would go on these buying trips with friends of theirs. They would come back with a station wagon filled with stuff and, eventually, people who were their clients would literally meet them as they pulled in. They would be looking stuff over as my parents were unloading the car.
SMR: You probably saw your share of great stuff during those days.
FC: Incredible stuff! I remember in 1962, when I was in grade school, some old guy came in to my parents store with a big pile of B-18 blankets that came out in 1914. They were square flannels with the images of various ball players that had been wrapped around several popular brands of tobacco. They got the nickname of blankets because many people sewed them together to form bed covers. This guy must have had 500 or more of them. I remember he had said he had gotten them in Coney Island. Because my dad liked baseball, he bought them for something like two cents each. Well, they sat in the store for two or three years and I don't think anyone ever bought one of them. Today, those things go for $20 in really bad shape and, if you have a Ty Cobb or Joe Jackson in good condition, they can go for a couple thousand dollars. I never really cared for them when I was a kid. I loved cards back then and, to me, they weren't cards.
SMR: So you were a card collector.
FC: I did collect cards as a kid. I started collecting in 1957 and continued to around 1963. Then I stopped till I was in college in the early 1970s when I bought a few packs for some reason. I was very career oriented in the '70s and then began raising a family so, while I bought a few packs here and there, I didn't have a real interest in cards during that time.
SMR: Having moved around as a kid, did you have any favorite players or team that you followed?
FC: I was a big Boston Red Sox fan as a kid, mostly because of Ted Williams. We had lived in Chicago for awhile and I knew Mike Veeck, who was Bill Veeck's son, so I liked the White Sox back then. We lived in the same hotel that the White Sox lived in so that's how I got to know Mike. But I was always really a Boston fan. I also rooted for the Washington Senators even though I wasn't a real fan. When we moved to Virginia, they were sort of my hometown team so I followed them and went to their games where I saw my childhood hero Ted Williams for the first time. I even got to know him in the late-1990s.
SMR: Back to your parent's shop, you mentioned the B-18 blankets as having been something that was not recognized for their future value, do you recall any other items that passed through his shop that you wished you had today?
FC: I have great memories of going to antique auctions with my parents. I really enjoyed that. I remember this one called Thieves Market on Richmond Highway, which is just south of Alexandria. I have so many memoires of those auctions but there is one that I specifically remember and, every time I think of it, I want to kick myself. It was the summer before I started college and we went to Thieves Market. It was run by this guy in a big barn and, every Tuesday and Saturday, he would have these big auctions where people would bring their stuff. It was incredible. You would find all kinds of things. Well, the guy who ran the place knew my dad owned an antique store and he asked him if he would be interested in some old advertising signs. My dad didn't understand what he meant so he took us back around the barn and the guy had 20 or 30 boxes of sealed advertising signs for things like Borden Milk from the 1920s, '30s and '40s. They had never been opened! Well my father looked at them and thought they were too big for anyone to be interested in so we walked away. As we were leaving, I remember telling my dad that maybe we should go back and get just one of them because I was getting ready to go to college in a few weeks and I thought it might be cool to put one on the wall of my dorm. So we bought one for $5. It was a sign with Dizzy Dean on it and I nailed it to the ceiling of my dorm room. We could have gotten all of those pristine signs which would be worth a fortune today but, of course, that never happened.
SMR: You said you stopped card collecting in the 1970s. Do you collect anything today?
FC: I got back into cards in the 1980s when my dad and I started collecting T205 cards. I now have just about a complete set of T205s that we collected together right up until his death in 2004. My dad and I also collected single signed baseballs of Hall of Famers. I once owned a single signed Joe Jackson baseball. That was the greatest piece I ever owned. We bought it as an investment and it has since left my collection. The greatest piece I currently own is a Babe Ruth game-used bat. Today, I collect scorecards. My goal has been to collect one scorecard per year for the Yankees, the Red Sox and the Boston Braves, who were my dad's favorite team. I started that collection about 20 years ago and I still pick something up now and then. I'm not as active as a collector as I would like to be because I'm really attracted to 19th Century stuff which is of course rare and very expensive.
SMR: Like the things from the Library of Congress that are featured in "Baseball Americana?"
FC: Which I call my personal magical mystery tour (laughs).
SMR: How did the idea for the book begin?
FC: My journey with the Library of Congress, popularly known as The People's Library, began when I was in ninth grade. I was working on a research assignment for school, so I went to the library and drifted down to the main reading room in the Jefferson Building. I was amazed, if not flat out overwhelmed, at the sheer scope and breadth of the place. It is the largest collection of printed matter, including the rarest of books in the world. For one who already was developing a love of history, books and museums, I was smitten. So, let me fast forward. My attraction to history and the printed word led me to the selection of my college major – first in political science and then in history. That was followed by a career in law. But, through it all, another personal passion of mine, the game of baseball, always stuck with me. To me, "America's Game," as Walt Whitman called it was always more than a simple bat and ball game. It was a part of my makeup and the makeup of America. So, finally, in my fifth decade on earth, I had the privilege of merging my love of the Library of Congress with my passion for baseball. At the invitation of some kind folks at the library, I was given the opportunity to roll up my sleeves and help unearth some of the baseball treasures that have been squirreled away within that great institution. Better yet, I was also invited to co-author a book that would showcase what we would discover. Wow! What an adventure! So that's how my magical mystery tour began.
SMR: And where did the tour take you?
FC: During a two year journey, it took me into the nooks and crannies of the Library of Congress. Where did we go and what did we see? You name it. We uncovered baseball prints, photographs, illustrations, posters, sheet music, film, postcards, newspapers, comics and ephemera of every kind and type. And believe me, we only scratched the surface. I was given the opportunity to do some of the heavy lifting as far as the research and writing of this book. In the Library of Congress, I was like a kid in a candy store. No one before had really delved into what they had that was related to baseball. So, to be able to be in the nation's capital, in The People's Library, delving into the history of baseball, which I would be inclined to do anyway, it was like a dream come true.
SMR: The Library of Congress can be a daunting place. How did you start your research?
FC: You're right about the Library of Congress not being like your typical library where you go through the Dewy Decimal System and look under baseball and then amble over to a shelf to find what you are looking for. In the Library of Congress, there are entire divisions dedicated to specific topics. I was able to delve into the film division, prints and photographs, postcards, rare books, sheet music, the main reading room and the map room. Because things aren't categorized by sport, it was difficult but very exciting and I uncovered some things I had never seen before, and believe me, I have seen a lot and know what's out there. It was a tremendous amount of work. I mean when you look at our book, I am telling you, we just scratched the surface, which is mind blowing. As someone who has been intimately involved with baseball collectibles, I really know early-19th Century and Dead Ball-era baseball. I know what is out there because for a number of years I used to be involved with getting consignments for Sotheby's sports auctions.
SMR: What were some of your greatest finds?
FC: Well, when it comes to cards, I had never seen uncut sheets of the Old Judge cards. But there they were. I never even knew there were uncut sheets of Old Judge cards, and I don't think you would find them anywhere else. I don't care how sophisticated your collecting base may be, you will simply not find those anywhere in the world. One of my co-authors, Phil Michel, found them, gave me a call and told me I had to get over to the library right away. Well I'm 15-minutes away, so I whipped over there. When I walked in, he had a big grin on his face and showed be seven or eight uncut sheets and I was floored. One of the things about the Library of Congress is that whenever something is copyrighted, the law states that the original copyright must be filed with the Library of Congress. So, in 1886, Goodwin and Company sent the proof sheets for the Old Judges to the library.
SMR: What else really caught your attention?
FC: I could go on forever but one example is a season schedule for the 1915 Philadelphia club that features Rube Waddell. I knew, when I saw that, I had never seen anything like it, so I researched it and found out that Connie Mack had loved Waddell because he was so instrumental to the Philadelphia Athletics early great years. Waddell had just died in April of 1914 from tuberculosis at the age of 37 and Mack decided to honor him by having his image placed on the cover of the team's 1915 schedule. You look at the beauty of that piece of art and you think it's just unbelievable, but then, when you get to know the history of it, and the story behind it, and learn about what a character Waddell was, that's when it really all comes together.
SMR: The book includes photos that are some of the most incredible baseball images ever seen.
FC: We included a collection of wonderful photos that were taken in the early 1930s and '40s that I had never seen before. In the chapter "Bullets and Bombs, Bats and Balls," there's a 1943 Ansel Adams photograph. When you look at images like that and know the historical story behind them, not just from a baseball standpoint, but from an American culture point of view, it becomes a very important slice of the history and culture of our country. While we were working on this book, I wasn't sure that it could really bring across what I wanted. I wanted it to have a dramatic visual impact in the same way it did for me when I saw these photos. I'm not a layout or design person. I don't understand that end of it and I wasn't sure how the images would actually come together in the book. But, when I got the first copy of the book and opened it, I was very happy. I was so enchanted by the design of it. We had given some direction to the layout person but what was done far exceeded what I had hoped for. You can let this book fall open to any page and look at any image and once you read the caption, if you have any appreciation for American culture or baseball, you are going to want to read on and find out more about the image.
SMR: Do you have your favorites?
FC: There's a 1956 photo of Willie Mays I really love. It was taken at Seals Stadium in San Francisco and the marquee behind him says the Dodgers are playing the Giants. If you know about the westward flow of baseball during the late 1950s, it was because of those two teams – and of course Mays was a central part of it. I also like a 1966 photo of Sandy Koufax graciously signing for fans. Another image I really love is a photo I consider to be one of the greatest post-game shots I have ever seen – a picture of the 1954 Cleveland Indians in their locker room. There is also a shot of a young Hank Aaron before a game looking so relaxed reading, and one of Pee Wee Reese and Jackie Robinson in the, dugout in 1953 – it's just all such cool stuff. On page 166, there is a picture of Stan Musial that ran on the cover of "Time" magazine in 1949. You don't see pictures of players like that today. The personality of that great man totally comes through in that picture. Musial was an American hero when that issue of "Time" came out. It is a perfect representation of what players like him and the game meant to people back then. My co-authors and I wanted the images in this book to hearken back to simpler times like that – times when the game was more fun. Perhaps, that's just my being nostalgic and maybe, as you get older, nostalgia blurs reality. But, I think that is true of all of us. That we always have a great love for the things that had an impact on us when we were young. I remember John Lennon once saying in an interview that the music he loved the most was the music he listened to when he was a teenager. I'm the same way with baseball. I think I, like many others, took baseball more to heart when I was younger. It just seemed to be so pure and fun back then.
SMR: In reading the book, one gets the feeling that you really wanted to share those nostalgic feelings of purity and fun.
FC: One of the things I wanted to do with this book is educate the public about the history and significance of the game in our country. The audience we were targeting was across the spectrum. We didn't only want to hit baseball historians and lovers of the game. We wanted to capture families, women, children, young people and people who love American history. When I was a kid, baseball meant so much to me, and so much to the country, that I felt I wanted to try to evoke that feeling in a book. I wanted young people of today, and in the future, to be able to pick up an actual real book, the way I did when I was a kid, and flip through the pages. I think that sitting on a couch and leafing through a book is something that is missing with young people today. That was why I specifically wanted to do this as a hardcover coffee table book and not just put the pictures online.
SMR: Was there also a hope that a book like this may help in restoring some of the game's purity, fun and romance?
FC: (Sighs) I hate to say this, but even I have lost interest in the modern game to some extent. For a host of reasons, I have not followed the contemporary game as much as I would like. That said, it is still a great game and there are some really great quality players in the game today – Derek Jeter, Ryan Zimmerman, Tim Lincecum. These guys are incredible and they have carried the mantle of the game. However, it's certainly no secret that the game has lost some of its purity or romantic quality to some extent. Does a book like ours help restore that? I don't know. Basically, the main goal of this book was to educate the public about the history and significance of baseball in our country and in our culture through the use of images, photos and illustrations – it was to present a bouquet of visual niceties that would also educate. I think we succeeded and accomplished that goal. When you flip through the book, you became very much aware of how the game of baseball had important roots in our culture, and how it has become a part of film, song, cards, marketing and art. I don't see how you can flip through this book and not find the purity and fun of the game. To that extent, I do believe it may do something to promote the game's romantic quality.
---
*"Baseball Americana: Treasures from the Library of Congress" is available at Amazon.com or at local bookstores.