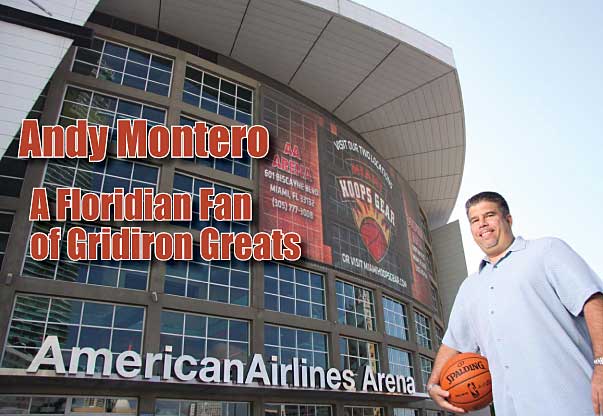 The names read like a "Who's Who" of National Football League legends – Terry Bradshaw, Archie Manning, George Blanda, Alan Page, Deacon Jones, Mercury Morris, Gene Upshaw and Fran Tarkenton.

They were the names that dominated the headlines of the sports sections during the early 1970s – Lance Alworth, Larry Csonka, Bubba Smith, John Riggins, Bob Griese, Dick Butkus, Jim Plunkett and Earl Morrall. Some were recognizable, even to non-sports fans, simply by their nicknames – Mean Joe, The Juice, Roger the Dodger, Broadway Joe and Johnny U.
As is the case with every January, the new year of 1973 began with the end of the 1972 football season. The Miami Dolphins, who had lost to the Dallas Cowboys the year before in their first Super Bowl appearance, took on the Washington Redskins in Super Bowl VII at Memorial Coliseum in Los Angeles. With Coach Don Shula at the helm, the Fins took the ball into the end zone twice that day, once when quarterback Bob Griese hit receiver Howard Twilley with a 28-yard touchdown pass, and secondly, when running back Jim Kiick scored on a one-yard carry.
The Skins offense was completely shut down by Miami's "No-Name Defense." In fact, the only time Washington was able to put a number on the board that day was when their defensive cornerback Mike Bass grabbed Garo Yepremian's infamous blocked-kick-and-botched-pass-attempt and returned it for a 49-yard TD. With the Fins up by 7-points and just a little over two minutes left on the game clock, the Skins did get one last shot at tying the game, but it was not to be. As the gun sounded, the Miami Dolphins celebrated the completion of what was, and to this day still is, the one and only perfect NFL season.
The following year saw the Dolphins return to the championship game for the third time in a row. Pitted against the Minnesota Vikings in Super Bowl VIII, the Fins thoroughly dominated "The Purple People Eaters" by a score of 24 to 7 and took home their second Vince Lombardi Trophy.
The early 1970s were the glory years for the Miami Dolphins and their fans. By chalking up a perfect season, three Super Bowl appearances and two championship wins, Dolfans were in a total state of FIN-aticism and smack dab in the middle of this football frenzied Florida was a young Cuban-born boy by the name of Andy Montero.
"My family and I came to the United States on June 27, 1970 from the island of Cuba," said Montero. "I can truly say that my childhood, from as early as I can remember, was always great. As a kid, I played every sport in the book from football and baseball to basketball. It was in my blood from the time I was very young. I loved sports and card collecting for as long as I can remember."
Montero said that, to the best of his recollection, he began collecting sportscards when he was 8-years old. "My mom would buy my younger brother, Armando, and me packs of Topps 1973 Football cards every month at the local convenience market," said Montero. "I can still vividly remember my brother and I sitting in the back seat of my mom's 1973 Caprice Classic opening up our packs, chewing the gum, and screaming every time we came across the card of one of our favorite players. My days as a kid were always centered on sports. I can still remember when my brother and I would come home from school and play either football or basketball until the sun went down. When we couldn't play sports due to those rainy South Florida days, our card collections were a great alternative. Those were the times that I remember and cherish the most from my childhood."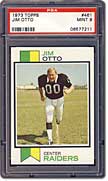 Recalling that the early 1970s were a great time to be a sports-loving kid in Miami, Montero is also quick to admit that while the Dolphins dominated the allegiance of his family and friends, his heart was with a team on the other side of the country. "My brother always liked the Dolphins, "Montero said. "But I've always been more intrigued with the Oakland Raiders so, while my brother loved finding Dolphins cards, I collected Raiders cards. For me, the excitement came in finding a card with the picture of a player outfitted in black and silver."
While Montero loved playing sports, he recognized at a fairly early age that he did not possess the talent to do anything more than to play for fun. "I was an average athlete," he said laughing. "By no stretch of the imagination was I great or of any sort of professional caliber. So, after college, I got my first job as a store manager for Champs Sports."
During his 14-year career with the mall-based athletic retailer, Montero proved to be a retail star. He became one of the company's top performers and twice captured the prestigious and coveted MVP Award that is presented to Champs Sports' most outstanding managers throughout their nationwide stores.
"After Champs Sports, I joined the NBA's Miami Heat franchise in a retail management position," Montero said. "I quickly moved up the corporate ladder and, today, I am a senior director with the organization."
Among Montero's responsibilities with the 2006 NBA champs are to oversee the team's entire retail department's licensing, marketing, sales and operations. "I'm truly living a dream in working for my favorite hometown NBA franchise," said Montero, whose retail merchandising team is the only one in league history that has twice been awarded the NBA's "Retail Team of the Year" award.
Today, along with living his dream of working in professional sports, Montero is still an avid card collector who is currently listed as the owner of the #1 1973 Topps Football set on the PSA Set Registry. He has the finest current set and the fourth finest set of all time with a set rating of 9.02 out of a possible 9.646. One of the most impressive things about his set is that every card has graded either a PSA Mint 9 or GEM-MT 10. His set is also unique in that it is the only one that has multiple cards that are currently 1 of 1s with none graded higher.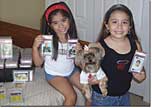 The set, that includes the rookie cards of Hall of Famers Ken Stabler, Art Shell, Bob Brown, Franco Harris, Jack Ham, Dan Dierdorf, Bob Kuechenberg, Ken Anderson, Dwight White, Jim Langer, Jack Youngblood and Heisman Trophy winner Pat Sullivan, is a massive one of 528 cards. This set was the first one Topps released all at once. The cards, similar to the company's baseball issue of the same year, have backs that are predominately orange and include a short player biography, stats, and a cartoon with a trivia question. The size of the 1973 Topps Football set coincided with an increase in the Topps basketball sets and a decrease in their baseball sets and kicked off what would be a decade-long production of football issues. The set also includes cards that feature childhood photos of Roman Gabriel, Donny Anderson and Garrett and was the last Topps issue to feature Joe Namath, whose agent never agreed to the company's terms again.
"Sports Market Report" recently caught up with Andy Montero at the Doral, Florida home he shares with his wife of 11 years, Karla, their two daughters, 8-year old Emily and Jacqueline who is five, and their Yorkshire terrier, Dolce. We began our conversation with Montero by asking him about his typical day.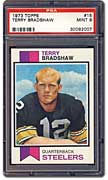 Andy Montero: These days, when I'm not working, you can catch me helping my wife out with our daughters' dance competitions or at a local car show displaying our 1972 Corvette Stingray. I'm still collecting cards and Karla has always been very supportive of my collecting habits. She would often come with me to local shows hunting for that next little PSA treasure to add to my collection. In fact, one of my favorite cards is a 1964 Topps Pete Rose card in PSA 9 that she gave me for my 27th birthday.
SMR: What are you specifically collecting today?
AM: Today, I collect most of the cards and sets that I had in my childhood days, specifically the 1973 Topps Football cards in PSA 9s and 10s. They always bring a smile to my face. Back in 2000, I was able to obtain most of my 1973 Topps Football cards from a collector who had a couple of vending boxes in his collection. I've since added the 1973 Topps Football Team Checklist which only came in wax packs. These cards are very tough to find in high grades due to an indentation mark that was left behind when the wax packs were sealed. I also collect Topps Football and Baseball cards from 1970 to 1975 in PSA 9 and 10s. I have also just begun pursuing the 1915 Cracker Jack set in PSA 7 and 8. I started this set in 2007 and I currently have the number fifteen set on the PSA Set Registry. These days I am really putting all of my efforts into my 1915 Cracker Jack set, which I hope to have completed sooner rather than later.
SMR: How large is your personal collection?
AM: I would say that it's not that large because there are still so many items thatI would like to add. However, (laughs) if you were to ask my wife, she would tell you otherwise.
SMR: You mentioned the Pete Rose card being one of your favorites. Anything else you are really partial to?
AM: Well, Pete Rose is my favorite player of all time so I do like that card but, overall, the 1973 Topps Football cards are without a doubt my favorites. The Larry Csonka card that I have in PSA 9 is my favorite of the set. Then I would say the 1915 Cracker Jack cards. Lastly, I would have to say that my favorite collectible item is not a sportscard. There is no doubt about it my favorite item is my Miami HEAT 2006 NBA Championship ring.
SMR: And we bet you would like to collect a few more of those, huh.
AM: That would be a very good bet!
SMR: So, you do collect things other than cards?
AM: I collect autographed baseballs, footballs, basketball jerseys and any other sports item I come across that I like. I also collect Corvette Stingrays. I like buying original condition Corvettes from the early 1970s and restoring them. I currently have a 1972 Vette on which I did a complete full body-off restoration and then had the car graded by NCRS Top Flight.
SMR: Wow! Hey, speaking of grading... how important do you feel PSA, PSA/DNA and the Set Registry are to you and the collectibles hobby?
AM: Very important! Period! I have been collecting PSA cards since 1991. I can still remember one of my early days at a National Convention when I came across a guy sitting all by himself behind a table that had the company name PSA. Simply put, from that moment on, PSA became the most influential part of my collecting. The PSA representative explained how they were planning on grading the cards and how it would revolutionize the card market forever. I was hooked like a fish on a line. After that, I got involved in collecting all PSA graded cards. In my eyes, the people at PSA are the most knowledgeable people in the hobby of card collecting and grading. In my opinion, they are second to none. PSA is and always will be my brand of choice. Joe Orlando and his dedicated team have always been outstanding with the handling of my cards and the service they offer. PSA is simply a great organization that offers a great service.