Ask anyone who collects sportscards if they have a special memory associated with their hobby and you are sure to get a quick response. Some will tell you about the time they found a long sought-after card that completed a significant set, or about coming away victorious from a high stakes, fight-to-the-finish auction. Others will share stories of how they got a legendary or favorite athlete such as Mickey Mantle or Willie Mays to sign one of their cards; or they may romanticize about how as youngsters they shoveled driveways or mowed lawns to earn the money needed to purchase the cards that bore the images of their childhood heroes.
While everyone who has ever collected sportscards harbors some sort of a special story that they love to share with fellow collectors, some have stories that just can't be beat. That is most certainly the case when former Major League player and card collector Craig Grebeck who loves to tell the tale of a very special pack of cards that was purchased by his wife "JJ."
"The first time I ever saw myself on a baseball card was when I got to the big leagues in 1990," Grebeck recently told Sports Market Report. "I'll never forget that day. My wife and I were walking down a street and we stopped by this little store. The new Bowman cards just came out and she said she was going to buy a pack to see if she could get one of mine. She reached into the box, down past five or six packs, pulled one out, opened it, and found my card in it. That was amazing."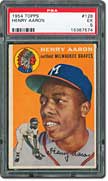 For 12 seasons, Craig Grebeck took to the fields of the nation's Major League ballparks with the Chicago White Sox, Florida Marlins, Boston Red Sox, Toronto Blue Jays and the Los Angeles Angels of Anaheim. Today, Grebeck, his wife and their two sons live in Laguna Nigel, California where he continues to amass a card collection that includes two identical offerings of his Bowman rookie card that "JJ" found back in 1990, along with an example of every other card ever manufactured that bore his image. "My wife and I decided to put away two of every one of my cards," said Grebeck. "They are safely tucked away and, someday, I will give them to my sons."
Craig Allen Grebeck was born on December 29, 1964 in Johnstown, PA. "We lived there until I was about six or seven and then we moved out to California," said Grebeck. "My dad wanted to move our family to a place that had better weather so that my brothers and I could play baseball year round."
The Grebeck family lived in the San Jose area before moving to the Lakewood – Long Beach area when Craig was in third grade. "That was when I first started playing organized baseball," said Craig. "My dad was my coach from the time I was eight until was 13 years old."
Following Craig's stint in Little League, he went on to play baseball with the Lakewood High School Lancers. "After high school, I went to Cal State Dominguez Hills in Carson, California," said Craig. "I played three years there and that's when I decided that I really wanted to play baseball at the professional level. I had a real good year my last year in college. I was the first player in the school's history to be a First Team All-American."
Throughout Craig's junior year, he had high hopes of being drafted, but the year came and went without a call. "After the draft came and went, my high school coach placed me on a summer team that a White Sox scout coached," Craig recalled. "I played for them and did very well but my coach didn't have the authority to sign anyone. He was, however, in contact with the team and kept encouraging them to give me a chance. The head scout wouldn't sign me because of my size. But, when I got to the last game of the season, after some convincing, he finally gave me a chance to go to spring training without offering me any compensation."
Having been granted a shot, Craig showed up at the White Sox spring training camp in Sarasota, Florida ready to prove himself. "I had a good spring training and they had interest in bringing me on, but at the time the White Sox didn't have any low level teams," Craig explained. "They had one team in the Florida League and another in the Carolina League. So they sent me to the Carolina League as a shortstop. I played in only one game out of the first 12 but their starting shortstop had not been doing too well so the coach put me in. I did really well right from the start and, by the All-Star break, I was second in the league in home runs, only two behind the leader."
In 1988, Craig started out the year in Double A and hit a home run in the first game of the season. He turned in a solid performance that year and began working his way into becoming a real prospect. His batting average was decent and he showed an above average ability to draw walks. "After that, I went to the White Sox Major League spring training in 1990. I made the team that year and, after the first month of the season, they decided to keep me around and that was the beginning of my 12-year career in the Majors."
Grebeck made his Major League debut on April 13, 1990 at the age of 25. He hit .168 in 119 at-bats. Grebeck was mostly stationed at third base, but also spent time at second base and shortstop. The following year, he hit .281 with six home runs and 31 RBIs. Craig's first Major League home run came against the legendary Nolan Ryan. When Grebeck returned to the batter's box after hitting that homer, Ryan hit him with a pitch that severely injured a rib. Craig also hit his only career grand slam in September of that year against Kyle Abbott of the then-California Angels.
Standing just five-foot seven-inches tall, Craig was always thought of as being too small to play as a professional, however, his consistent play earned him the nickname "The Little Hurt." Someone once commented that Craig seemed even smaller than he actually was during his White Sox days, being as that his locker was positioned between the six-foot five-inch Frank Thomas and the six-foot one-inch Bo Jackson.
The 1992 season saw Grebeck turn in another solid performance. He had established himself as a multi-position infielder who could hit pretty well. The following two seasons saw the White Sox win their division. Grebeck hit for .226 in 1993, and .309 in 1994. In 1995, his last season with the White Sox, he hit .260.
"I spent six years with the White Sox and then went to the Florida Marlins for a year," said Craig. "Then I came over to the Angels for a year and Toronto for three years before closing out my career with the Red Sox."
Grebeck's play with Boston was hampered by a bad shoulder. "I had trouble swinging so they put me on the DL and then, in my first game back, I fouled a ball off my foot and broke it which caused me to miss the rest of the season. By then, I felt it was time to pack it in and go home," said Craig.
Having turned in a professional career as a solid journeyman player, he helped each of his teams finish at least third in their division from 1996 till the end of his career. He wrapped up his pro play with just under two-thousand at-bats and a career batting average of .261. Known for never wearing batting gloves, Grebeck hit 19 home runs, had 187 RBIs and 518 hits in 752 Major League games.
With his playing days behind him, Craig took a position as a hitting coach for the Angels organization in the Arizona League. In 2006, he moved up to the Rancho Cucamonga Quakes of the California League and has also served as the head of the baseball department at Redline Athletics, an Orange County, California gym and training facility that is owned and operated by professional athletes. Today, he spends most of his time with his family and coaches his two sons who both play organized baseball.
"Baseball is a part of my family tradition," Craig explained. "Everyone on my dad's side of the family played baseball. My dad went to spring training one year with the Washington Senators back in 1960. His brother played in the Minor Leagues. My grandfather and my dad, Stanley Grebeck and Stanley Grebeck Jr., were recently inducted into the Johnstown Baseball Hall of Fame. They are the only father and son to have ever been inducted. I also have two brothers, Stan, who is one year older than me, and Brian, who is three years younger than me, and both played ball."
As kids, Craig and his brother didn't just have a love for playing the game of baseball, but also for collecting the cards of the pros they admired. "All we did as kids was play baseball and collect baseball cards," Craig said with a laugh." We loved collecting cards."
Today, Craig is still a major card collector who has also amassed a collection of signed sports memorabilia. Along with coaching his sons, he still gets excited when he finds a desirable card, especially of one of his two favorite players – Hank Aaron and Roberto Clemente. During his visit with Sports Market Report, he shared his memories of his early days of card collecting and his current interests.
SMR: You mentioned that you and your brothers collected cards as kids. When did you get serious about collecting?
CG: The first big year for us was in 1973 when we put together our first full set. That was when my brothers and I really started getting serious about collecting sets and getting really organized in the way we collected. As kids, we didn't know any better so we did what every kid did – we played games with the cards. But, in the '70s, we started to take it seriously and soon after that a collector saw our collection and offered us what, at the time, we thought was a lot of money for it. We sold him every one of our cards.
SMR: So, how and when did you get back into cards?
CG: I really wasn't serious about collecting again until I got to the Major Leagues. At that time, I got back into card collecting and also got into collecting balls, bats and uniforms from guys I played with. That was 1990, but I was always a guy who liked to collect sports related items.
SMR: As an adult with the financial wherewithal to restart your collection, what did you focus on?
CG: When I got to the Major Leagues, I decided I would go out and buy every one of Hank Aaron's and Roberto Clemente's cards. They were my heroes growing up, especially Clemente. When I was a kid in Pennsylvania, I got to see him play in one game. My dad was all about playing the game the right way and Clemente played the game the right way. Today everyone knows of Clemente, but when I was growing up in a small town not far from Pittsburgh, he was a big influence. Hank Aaron was the big guy when I was a kid. Aaron was one of my idols. My brothers and I got caught up in his chasing of Babe Ruth's record which was the biggest record of the time. I also liked Willie Mays and Frank Robinson, but Aaron and Clemente were my real idols.
SMR:What does your collection consist of now?
CG: I have every major issue for Aaron and Clemente. I even have some of the Post cereal box cards. I also have a set of four glasses and beer cans with Clemente's picture on them that they gave out at the All-Star Game in Pittsburgh. I have a 1959 ball signed by the entire Pittsburgh Pirates team including Clemente. I once had a Clemente single signed ball that was in great condition on a Charles Feeney ball. But – and this was so stupid on my part – I wanted a Clemente signature on a Warren Giles ball, because Giles was the National League president when Clemente came into the Major Leagues. So, I sold off my Clemente signed ball thinking I would find his signature on a Giles ball and have never been able to get one. So, now I don't have a Clemente single signed ball.
SMR: You mentioned that you have received a lot of items from your teammates and other players. Can you tell us about some of those things?
CG: Well, when I was younger, Don Mattingly was a great player. Once, when I was playing, I got a hit and was at first base and there he was. So, I turned and asked him if I could get a bat signed by him. He said no problem and, by the time the game was over, there was already a Don Mattingly signed bat in my locker. It's funny, that side of the game. You have 50,000 people in the stands at Yankee Stadium and millions more watching on TV and that's the kind of thing that goes on that no one ever knows about.
Another story like that is about Nolan Ryan. I got my first Major League home run off Ryan. He also hit me with a pitch and cracked one of my ribs. He got me back, but I also got to first base. One of my nicknames when I played ball was Oscar the Grouch because I was sort of grouchy when I played. When I would go out on the field before a game, I would be one of the first guys out for the stretch and I didn't like to be bothered. Well, one night we were playing in Anaheim and they were honoring all of the pitchers who had thrown no-hitters. So, I went out to stretch and start running and, as I was walking past the dugout, and didn't really notice this guy sitting on the bench. As I walked by he said: 'Hey, you gonna hit me that hard when you face me and then walk by and not even say hello.' I turned around and it was Nolan Ryan who then signed a ball for me.
SMR: It seems that most of the memorabilia in your collection is very personal in nature?
CG: Almost every signed piece in my collection is something I have gotten signed personally so I know it's all real. I personally got Mickey Mantle and Michael Jordan to sign balls for me. I have a lot of personalized autographs because, for me, it's not about selling things, it's about having something I really want with a personal touch. I also have a bat Mark McGwire signed for me in 1990. That was early on in his career. I played golf with him and, when he signed the bat for me, he wrote: "Baseball is OK, but golf is great."
SMR: Are you the type of collector who displays your items or do you have them stashed away?
C: I really don't have anything displayed in my home and that's just because I've seen collectors who display their cards and memorabilia and they begin to fade. So, the last thing I want to do is set out my 1959 Pirates signed ball that includes Clemente's signature and have it fade. I know there are ways to present things so they are protected from the sun but I am still hesitant about putting things out. I just keep my things stashed away until I have friends over and then I bring my stuff out to show them.
SMR: What other interests do you have besides collecting cards and sports memorabilia?
CG: My other interests are really just working with my kids and coaching them in baseball. I spend most of my time doing that right now.
SMR: And do your kids share your interests in cards?
CG: Yeah, my kids like cards, but they are really much more into the video games. That's how they get to know the players. When we were kids, we got to know the players through their cards but kids today get to know them and their stances and how they hold the bat by watching the video games.
SMR: Craig, as a collector, what do you feel PSA has brought to the card collecting and sports memorabilia hobby?
CG: PSA has brought a level of legitimacy to the hobby. I was recently talking to David Hall (president of Collectors Universe) about what he has seen throughout his career as to what people have done to forge, or fix, or correct, or alter things to make them look better, to try and trick people into paying a higher amount for something. It's mindboggling what people will do. PSA makes sure those things are exposed. They take all of the guesswork out of it for those of us who are not experts and they give us the assurance as to what we are getting when we buy something. It's great that PSA gives buyers confidence. With PSA, buyers know exactly what they are buying.