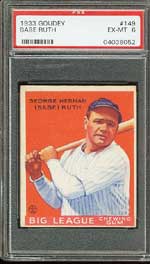 April 1, 2007 was baseball's opening day and it was also opening day for SportsCardLink: The Internet Sports Card Exchange. SportsCardLink is a full-service, automated exchange for vintage sports cards, specializing mainly in professionally graded cards from the late 1800's through the 1970's. SportsCardLink enables buyers and seller to transact anonymously while at the same time offering 100% fraud protection. Sellers can add items to the site immediately, bid offers are posted in real-time, and want list notifications are sent out to potential buyers immediately after items are listed. The site is geared towards dealers seeking increased turnover and cash flow and collectors wanting to either buy or sell vintage sports cards in order to improve their collections. A comprehensive consignment service is also offered for novice sellers, and customer support is available between 9AM and 7PM weekdays.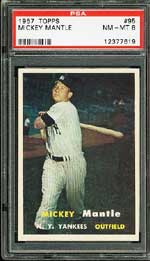 SportsCardLink was established by Josh Nathanson, president and founder of ComicLink, which was launched in 1996 and is a leader in the vintage comic book market. "My invention has been extremely useful for vintage comic book collectors and dealers throughout the years," said Josh Nathanson. "I am very excited now to extend it to vintage card collectors and dealers whose interests I also share. Ever since I was a kid, I've had a dual passion for comic books and sports cards. My allowance earnings burned a hole in my pocket as I waited to spend it all at the local shop or an upcoming show. I really devoured the stuff back then and my interest in both collectibles has stayed with me throughout my life. As an adult, my collecting interests morphed from collecting present-day comics and cards into collecting and investing in the best of vintage comics and cards. As such, both ComicLink and SportsCardLink are natural extensions of my own natural interests."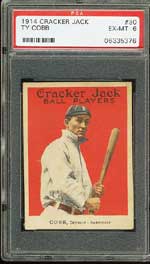 There are already many highlights listed on SportsCardLink, available to buy or bid on, from a variety of different sports. Baseball greats whose cards are currently listed on the site include Babe Ruth, Mickey Mantle, Ty Cobb, Cy Young, Kid Nichols, Ted Williams, Honus Wagner, Lou Gehrig, Joe DiMaggio, Willie Mays, Hank Aaron, Mike Schmidt, Tony Gwynn, and Rickey Henderson, to name just a few. The site also includes sporting greats from basketball, football, boxing and hockey. Players like Bill Russell, Jerry West, Julius Erving a.k.a. Dr. J, Larry Bird, Magic Johnson, Lou Alcindor a.k.a. Kareem Abdul-Jabbar , Michael Jordan, Joe Montana, Johnny Unitas, Tom Landry, Frank Gifford, Jack Dempsey, Wayne Gretsky, and many others. Upon receiving multiple requests from avid vintage non-sports card collectors, a section for vintage non-sports cards was also newly added to the site last week.
New users can register to buy, sell, and utilize the WantList service directly from the SportsCardLink web site. Interested parties can also contact SportsCardLink directly at [email protected] or 718-246-0400.
For more information visit: http://www.sportscardlink.com.