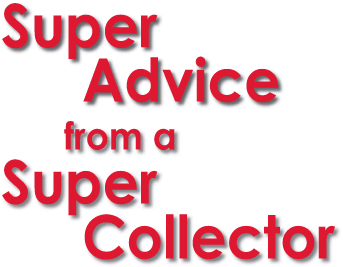 On January 15, 1967, the Green Bay Packers inaugurated the Super Bowl (although it was not officially called such) by defeating the AFL Champion Chiefs of Kansas City by a score of 35 to 10 at Los Angeles' Memorial Coliseum. A key interception by all-pro safety Willie Wood, the air attack of The Pack's quarterback Bart Starr, and the receiving skills of end Max McGee, were key factors in the Green Bay victory. Starr was named the game's MVP by completing 16 of 23 passes and throwing for 250 yards and two touchdowns.
Fast-forward 39 years to Super Bowl XL.
On February 2, 2006, The Pittsburgh Steelers bettered the Seattle Seahawks by a score of 21 to 10 in Detroit's Ford Field. It was a sloppily played game that saw Ben Roethlisberger become the youngest quarterback to win a Super Bowl. Running back Willie Parker ran a record 75-yard touchdown, running back Jerome Bettis was able to retire with a Super Bowl ring, and wide receiver Hines Ward grabbed MVP honors on the day.
The NFL reported an attendance of 61,946 at their first Championship Game back in '67, and of 68,206 at Super Bowl XL in '06. If you include those numbers with those the NFL reports for the 38 games played between those two contests, 2,872,716 people have attended Super Bowl games. That means that, if you include those who had one of the coveted stadium passes and didn't use it, somewhere in the neighborhood of 3,000,000 people have at one time had a Super Bowl ticket in their possession.
So, where are all those tickets today?
Chances are good that the great majority of them, especially from the early games, have simply been discarded. Some were probably folded and tucked into pockets and wallets incurring permanent damage. And others may have been carefully tucked into programs and may be sitting in drawers or boxed up in attics or basements just waiting to be rediscovered.
The latter is what fuels Al Glaser's passions.
Born and raised in Chicago, Al now lives in Temecula, California and has spent most of his life in the sales profession. From a chain of Southern California retail stores, structuring deals in commercial real estate, and operating a limousine company with a fleet of vintage Rolls Royce limousines, Al is one of the nation's foremost experts and collectors of Super Bowl tickets.
"I've been a collector since I was old enough to put coins in an album by myself," laughed Al. "I then went from coins to paper currency because I loved the artwork and designs on vintage paper money. In a way, that is what ultimately led me to tickets because, like the money, I find the designs and artwork on many tickets to be just fantastic."
Al, who also collects unused tickets and programs from other major sporting events including the Indianapolis 500, NBA Championship Games, the World Series and All Star Games, has attended a number of Super Bowls and, of course, has always carefully protected his ticket stub and program. "I was really initially interested in collecting Super Bowl programs," said Al. "As I began looking around for them, I started to see that there were also Super Bowl tickets being offered. I thought that was interesting because for every Super Bowl, the design of the ticket has matched the design of the program. I thought that would be a great collection – getting a ticket and a program from every Super Bowl. So, I started looking around for tickets and right away learned they were pretty hard to find. I could find stubs, but finding full, unused tickets in good condition is very difficult."
It was the challenge to find these unused tickets that inspired Al to get serious about his search for these valuable pieces of printed card stock. "I got into the hunt to see if I could ascertain just what may actually exist," said Al. "The joy of collecting for me, as for most collectors, is in fact the hunt – the search for something special that you have been looking for and then obtaining it."
Starting his collection by amassing one full, unused ticket from each game, Al soon decided he was going to begin a second collection. "As I went along, I also began trying to get another ticket to each game that was signed on the front by the game's MVP. I thought that would be an incredibly unique collection. From there, I tried to find all of the different colors that were issued from Super Bowl XXVII on."
According to Al, very few, if any, of the Super Bowls to date have used scanned tickets. "For virtually every one of the games played, when you walk through the gate, they tear the audit stub off," he explained. "Now, there are some tickets that perhaps were never torn. Let's say a celebrity or VIP walked in and were never asked for their ticket. And then there are also some people who didn't go to the games. There are people who are sent tickets that are never used. For every Super Bowl all of the NFL teams are sent tickets – sometimes they are used, and sometimes not. That is why many of the full tickets that surface are for wonderful seats on the forty or fifty-yard line. Then you also have a situation with tickets that are held back and never used. A case in point would be in what the NFL has done for the media. They only issue members of the press a credential, not a ticket. However, sometimes, the press is also assigned a seat. If that is the case, they still don't get a ticket. That means the ticket that was printed for that seat has never been used."
Al says that even if you are persistent enough to get your hands on an unused ticket from every Super Bowl, there is still much more collecting work to do if you want a true full set. "Since 1983, there have been different colored tickets issued for each game," he said. "Some of those colored tickets are incredibly rare."
The colored tickets were produced from Super Bowl XXVII on to help ushers so that they didn't have to look at the ticket to tell what section the holder was to be directed to. "End zone tickets are almost impossible to find," said Al. "That is because if someone shelled out the money for the least expensive seat in the house, you can be sure that person went to the game and used that ticket. The owners of NFL teams that didn't make it to the Super Bowl may have had 50-yard line tickets but could care less about going to the game. But those who got a hold of end zone or corner seats – the worst seats in the stadium, they went and so those tickets are very difficult to find unused. When they do show up they grade in a 4 or 5 at best."
What's that! They grade?
That's right! Just like they grade cards, PSA also grades tickets.
"Since PSA has started grading tickets they have been pretty much using the same basic criteria they use for sportscards," said Al. "That is a great thing but it also makes it extremely difficult to obtain a high grade Super Bowl ticket, or in fact, any ticket."
Al said that tickets have a much harder road to travel then cards, a road that can serve up some bumpy turns. "A sportscard comes in a protective pack which in turn is wrapped or boxed and then placed in a carton," said Al. "When that pack is opened a collector may place the card in a protective cardholder so it can maintain a pristine condition that is not that different from what it looked like when it left the press. Now, conversely, a ticket goes from the printer to the NFL. It is then dispersed to all the various teams and ticket offices that will be distributing them. They are then handled and possibly shuffled around before they are put into envelopes to be mailed. Then the post office gets a hold of them. Once delivered, ticket holders show them off at work and then take them to the game where for over four hours they are stuck into a wallet or a jacket pocket. Perhaps, they have even been folded. There has never been a lot of respect given to keeping the condition of the ticket protected because, unlike a card, it was never really meant to be a collectible. What that means is that a ticket that grades a PSA 5 or 6 is going to be one of the best looking examples you can find. It's incredibly difficult to get a ticket graded as an 8 or a 9. They've just been handled too much. Super Bowl XXXVIII was the first year that tickets received bar codes and fans thought they would simply be scanned. And, yet, in Super Bowls XXXVII, XXIX and XL, despite the fact that they were coded, the stubs were still pulled if you went through the gate."
Al went on to say that there are also other problems associated in finding unused, high quality tickets. "Some early Super Bowl tickets had registration problems on the backs," he said. "In later tickets, such as with Super Bowl XXIII, you will see some problems with the way they were printed, registered, and cut. You'll see machine lines. Then, on top of that, you will find that many people have written on them. They will write the final score or the names of who they attended the game with. So it's very difficult to find high quality examples of most Super Bowl tickets."
As for the tickets that are the most desired, Al is quick to say that Super Bowl's II, III and XII are the most difficult to find in full unused condition. "These tickets are desired because they are so hard to come by. To date, the highest grade given for a Super Bowl II ticket is a 6."
His own personal favorite is the ticket from Super Bowl XX. "I was born and raised in Chicago and have been a lifelong Bears fan," Al stated proudly. "And that particular Bears team was one of the greatest teams in the history of the NFL. That ticket, by the way, is also a very difficult ticket to get in a high grade. It's not the most rare, but it is difficult and it is my favorite."
Asked if ticket forgeries have shown up, Al said there have been very few reported cases of out and out forgeries. "The problem is not that someone is knowingly selling a forgery, as much as that they think they have a real ticket and they don't. You will many times find that someone who is offering a ticket has what is called a souvenir or "Z" ticket, which is not a legitimate seat ticket. Before PSA came on the scene, people bought and sold those tickets thinking they were buying and selling a genuine Super Bowl ticket, but in fact it was something else."
"Z" tickets are definitely problematic when it comes to buying ungraded Super Bowl tickets. They are neither a replica nor a commemorative ticket, but rather an exact duplicate of an actual game ticket – perfect in every way down to the hologram and watermark. "They were made as souvenirs for VIPs and league executives and the only difference you'll find between a "Z" ticket and the real deal is that the "Z" tickets have been issued for seats that don't exist in the stadium."
Along with "Z" tickets, another concern is with tickets that were issued for the first Championship Game. "For Super Bowl I, two different printers had been vying for the job and they both did a complete run of tickets," said Al. "Then the NFL selected one printer over the other and the printer who lost out on the job left with their tickets. What that means is there is an entire stadium full of unused tickets out there that are not genuine Super Bowl I tickets."
When quarried on what he thinks the future may hold for Super Bowl ticket collecting, Al believes it is bright. "What has already happened is that prices for these tickets has gone up rapidly. With PSA now grading tickets, there is consumer confidence so the demand and the prices have escalated. PSA's entry into this market is crucial because to the untrained eye condition is so subjective. The average person doesn't know what is meant by "Mint." I have seen tickets that have been represented by collectors as being mint that PSA would grade a 5 at best. To get a PSA grade of 7, 8, 9 or 10 on a Super Bowl ticket is huge. We will begin to see a tremendous price gain with tickets that grade at those levels."
Al also believes that PSA has been helpful to ticket collectors by having established the Ticket Registry. "That is just great. It will help us get a better understanding of what is out there and what the populations of these tickets are. For those of us who have been around ticket collecting for a while, we believe that there are less then ten full, unused Super Bowl II tickets in existence. PSA has graded four of them and I know of another one that they have not graded. Of all the tickets that were issued for that game, that's all that is actually documented and known to exist. So the grading and the Registry will start giving us a better picture of what exists out there in the woodwork. For people who have these tickets, perhaps they are getting to retirement age and, if they see that there is a surge in the interest in them and that the prices are going up, they just may feel that this is the time to sell them. That will help the hobby tremendously."
Al hopes that he can do as much as possible to strengthen the ticket collecting hobby. He has created a Web site (www.superbowlticketcollector.com) and hopes that collectors will get in contact with him. "I would love to have people visit my Web site, which is a great reference tool for collecting Super Bowl tickets," said Al. "You can also contact me through my Web site with any questions or comments you may have. The Web site gives a pretty good idea of what is out there and how they look. I will also be adding information on souvenir "Z" tickets soon so that collectors can be better informed and won't get caught buying a souvenir ticket when they think they are getting a genuine seat ticket."
Asked why he has such a passion for these tickets, Al doesn't hesitate with the answer. "I love tickets in general," he said. "What makes them so interesting to me is that they were made for a very specific event – sometimes an event that turns out to be a milestone in a player's career or in the history of a sport. A ticket has actual meaning in relation to a specific event or player. Super Bowl tickets in particular are interesting to me due to the artwork and their artistic design. You could hang one on the wall and it looks like a piece of art. They are very attractive. They are also quite rare, especially if they are unused. I mean, think of it, there have not been that many Super Bowls and how many tickets went unused? Not that many. You look in the stands of those games and you don't see a lot of empty seats. Unused examples are incredibly hard to come by. So all of the elements are there – artistic design, rarity, and a relationship to a specific event. That's what I see as the reason why people like myself are attracted to tickets."
And what about taking those exclusive rarities and having men write their names on them... even if their names are Bart Starr, Joe Namath, Walter Payton or Hines Ward. "Getting your tickets autographed is just a preference of the collector, just like it would be with a valuable baseball card that had been signed by Mantle or Aaron. You have to decide what you personally want to collect and then also use some common sense. For me, if I found a pristine, unused ticket from Super Bowl III that would grade a 6 or better, I don't think I would get Joe Namath to sign it."