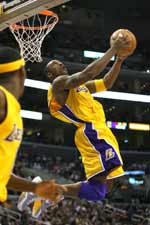 Whether the written word is applied in the form of a memoir; an opinionated editorial; an observational column; reportorially in a newspaper or magazine; or fictionally in a script or novel, there is one basic tenet every writer knows must exist in order to hold a reader's attention - there has to be a real story to tell. There has to be an arrangement of incidents and events that tell the tale of a protagonist and an antagonist.
Once those basic elements exist, a good writer then adds a sprinkling of background information and a healthy dose of causation, in which an event occurs directly or indirectly because of another event. There should be a bit of tantalizing foreshadowing folded into the mix to suspensefully suggest what could or may happen.
As the story continues, there must be an escalating conflict or struggle between opposing forces; seemingly insurmountable complications; a crisis; and then a turning point that brings some sort of victory; resolution or resignation. And, if you really want to reach out and grab the reader's attention, it also helps if the writer throws in a few liberal pinches of irony; dichotomy; scandal, and extraordinary happenings.
It is for all of these reasons, and more, that Kobe Bryant makes for one heck of a great story.
By virtue of his natural talent; work ethic; inflated ego; quiet charm; warped social skills; perceived lack of team spirit, and what some see as a Doctor-Jekyll-and-Mr.-Hyde-like personality rife with flaws, the six-foot-six-inch star guard of the Los Angeles Lakers, embodies every element that is needed for a good story. He has been criticized for his selfish play by those who see him as an egotistical prima donna who puts his own personal achievements above the good of his team. And yet, many of those same critics give him his due for his dedicated work ethic and athletic talent. He is widely considered to be one, if not the, premiere player in the NBA today. And, at the age of 27, his name is regularly mentioned with the greats of the game, with some going as far as saying he could become the greatest professional basketball player of all time.
Still the Kobe criticisms abound, and, in 2003, they hit a crescendo when allegations of a sexual assault were made by a 19-year-old hotel employee who claimed that Kobe forced her into having sex in a Vail, Colorado hotel room. Although those charges were eventually dropped, Bryant's image had been considerably tarnished, and then plummeted even further when he agreed to pay a settlement in the civil suit filed on the same charge.
In the wake of Kobe's legal travails, his lucrative corporate endorsement deals were shelved or terminated and he continued to cause self-inflicted wounds on his reputation by playing out a very public rift with teammate Shaquille O'Neal and Laker Coach Phil Jackson. The Shaq-Kobe feud was nothing new. From the first time the pair teamed up in Laker gold, Shaq and Kobe seemed to tangle over everything, with their biggest war being waged over who would wear the team's leadership crown. Shaq clearly wrangled that title away from Kobe as he became the dominating force with the 2000 Lakers, a fact that bristled Bryant and resulted in a war of verbal attacks and allegations between the teammates
If Kobe's warring with Shaq was not enough of a problem, Bryant has also seemed to pick fights with whomever else crosses his path. He reportedly attacked teammate Samaki Walker in ambush fashion on the team's bus, and, more recently, has supposedly had clashes with Lamar Odom.
Besides Shaq, Kobe's most notorious display of his inability to play well with others surfaced in his relationship with Coach Jackson. While Bryant proved to be highly efficient in performing Jackson's famous triangle offense, he was equally efficient in openly saying he thought Jackson's coaching style was boring. Kobe then went even further to drive a wedge between himself and Jackson by blatantly questioning the coach's calls, and at times simply ignoring Jackson's battle plan and replacing it with his own on-court strategy.
This insubordination angered Jackson to the point that he and his star player refused to speak to one another and he openly made demands that Bryant be traded. Jackson's call for Kobe's release didn't fly well with the Lakers brass who not only summarily rejected his request, but didn't offer to renew his contract after the 2003-04 season. Laker fans attributed Jackson's send off to have been an appeasement to Bryant, who the team's owner, Dr. Jerry Buss, considered to be his up-and-coming golden boy.
With Jackson out of the picture, Buss seemed to go even further to keep Kobe happy by paving the way for O'Neal to also move on. Following the Lakers loss to the Detroit Pistons in the 2004 NBA Finals, Shaq, with two years left on his lucrative contract, was unceremoniously traded to the Miami Heat. Many Lakers fans felt that Buss had become blinded by what seemed to be his obsessive desire to keep Bryant happy, even if it resulted in the break-up of his dynasty team.
With Jackson and Shaq gone, Bryant finally ruled as the Lakers top dog. But, if Buss thought he had been successful in making Kobe happy, he was mistaken. Bryant toyed with leaving the team by declaring himself a free agent. When he finally gave up his flirtation with other teams (most seriously the Los Angeles Clippers), he ended up re-signing with the Lakers where, absent Jackson and Shaq to spar with, he began another internal feud with teammate Karl Malone. Bryant made accusations that Malone had made inappropriate comments about his wife. Malone responded by saying that Kobe was overreacting to a joke. Still, the rift continued and, within a few months, Malone decided to retire rather than to continue on with a Laker team that he perceived as being run more by Bryant than Buss.
With all of the obstacles now removed, Kobe was alone at the Lakers helm. But the criticisms continued, from fans, and in print, by the press and even by Phil Jackson. With the release of Jackson's highly anticipated book, The Last Season: A Team in Search of its Soul, the Lakers ex-coach revealed the rampant behind-the-scenes discontent within the Lakers 2003-04 franchise. Jackson's bottom line - the problems all stemmed from one source -Kobe, whom he called "uncoachable."
Today, Kobe has clearly carved out his niche as both the most dominant player in the NBA and the Lakers problem child, although he has seemingly given little notice or care to either of those handles. What he has cared about is doing his job, and in that respect he has flourished. Unfortunately, the Lakers have not. And now, even with Coach Jackson back on board and supposedly getting along with Kobe, the team is a shadow of its former greatness, leaving many to wonder, is Kobe a devil or a darling?
The Beginning of the Kobe Story
The Kobe Bean Bryant story began with his birth, in Philadelphia, on August 23, 1978. The son of former Philadelphia 76ers player Joe "Jellybean" Bryant, Kobe was actually named after the prime Japanese beef that has rocked the quality meat charts. When Kobe was just six-years-old, the Bryant family moved to Italy so that his father could pursue a professional basketball career. As a young boy living in Europe, Kobe became accustomed to the Italian lifestyle and fluent in the language.
Shortly after he turned 16, the Bryants returned to Philly where Kobe enrolled in Lower Merion High School. Proving himself to be an outstanding talent on the high school courts, Kobe was rapidly recognized as a pro prospect. By his senior year, NBA scouts were salivating at the chance that Kobe might forgo college and opt for a pro career. That is exactly what happened and the 17-year-old Bryant was selected 13th by the Charlotte Hornets in the 1996 NBA Draft.
Kobe's time with the North Carolina franchise was short-lived. Jerry West, who was serving as the Lakers general manager at the time, had been keeping tabs on Bryant prior to the draft and had desperately wanted to see him suited up in Laker gold. West, who was responsible for bringing Shaq to LA LA Land, was obviously upset that Kobe had gone to the Hornets. He became seemingly obsessed with correcting that problem and finally accomplished his goal by trading center Vlade Divac to Charlotte in return for the man he considered to be the league's next star player.
While West was thrilled to have Kobe in his stable, Laker Coach Del Harris seemed leery with the young player whom he considered to be greener than most players who come to the pros with the benefit of a college career behind them. Harris tempered Kobe's play during his first two seasons, holding him on the bench while playing the more seasoned Eddie Jones and Nick Van Exel.
Even with limited play under Harris, Bryant had become one of the premiere shooting guards in the league, and had been regularly tapped as a participant on the All-NBA, All-Star, and All-Defensive teams. Kobe had been successful in making an impression, not just the the team's ownership and management, but also with fans. It was a positive impression that left Kobe watchers in awe of his incredible natural talent, and also a negative impression that left some questioning his unwillingness to cooperate and get along with teammates, the media, and just about anyone else.
The first signs of Kobe becoming a major force for the Lakers came when Harris went. The Lakers coaching change saw Phil Jackson take charge at a time when Kobe was coming into his own. As the new millennium rang in, the Lakers, under Jackson, and with the awesome center-guard combo of Shaq and Kobe, became perennial champions, snagging NBA top honor rings in 2000, 2001, and 2002.
During this time, Kobe failed to build good working relationships within the Lakers organization, and proved to even have trouble making friends outside of work. He did, however, establish one friendship that blossomed into love. Bryant was only 20 when he first saw a beautiful 16-year-old dancer by the name of Vanessa Laine on the set of a music video. Immediately taken with the young woman's beauty, Kobe pursued Vanessa and the two began seeing one another on a regular basis. The relationship between Kobe and Vanessa moved forward with lighting speed. The couple were engaged within six months of their meeting and were married on April 18, 2001, while Vanessa was still in high school.
In January of 2003, things were going well for Kobe. The Bryants welcomed their first child, Natalia Diamante, into the world as the Lakers sat atop the NBA. Bryant was finally emerging from behind the huge shadow of Shaq and was determined to eclipse the big guy as the team's star. Kobe's rising popularity stemmed from his consummate work ethic which was evidenced in his season-after-season improvement.
Along with his offensive ability, Bryant was now showing he could also be a defensive force. He played with concentration and composure and gained a reputation as being able to make air mail deliveries of winning points in the waning seconds of a game. The Lakers failed to make it to the NBA Championship in 2003. But, while the team's play was on the lackluster side, Kobe turned in a starring performance by averaging 30 points per game and chalking up 40 or more points in nine straight outings.
Coming into 2004 as one of the greatest players in the NBA, Kobe's reputation and sponsorship deals had been dealt a devastating blow in the wake of the sexual assault charges. He spent much of that season maintaining a low profile while turning in solid play. The '04 season saw the Lakers make it back to the NBA Finals, where they were heavily favored to easily do away with the Detroit Pistons. That didn't happen. Maybe that was due to the negative undercurrent running through the Lakers organization.
Perhaps it was a miscalculation on the part of the prognosticators who didn't think the Pistons had what it would take to upstage Shaq, Kobe and company. Whatever it was, the Pistons trounced the Lakers four games to one, and the only game the Lakers did win was thanks to a game saving three-pointer by Kobe in overtime.
Following the 2004 season, cracks became publicly evident in the team that was otherwise thought to be well on its way to establishing itself as an all-time dynasty. After the humiliating loss to Detroit, rumors were wildly spreading that the biggest game the Lakers were playing was the internal blame game. Problems were reported between Jackson, Shaq and Kobe, and Bryant began searching for greener pastures, opting out of his contract and presenting himself as a free agent. Many teams were very interested in Bryant but only a few of them could be serious contenders when it came to the lure, knowing Kobe would come with a huge price tag.
After playing the free agency game, and supposedly coming close to a deal with the Los Angeles Clippers, Kobe decided to stay put. In July of 2004, he inked a seven-year deal with the Lakers for over $136 million. While some Lakers fans were thrilled to hear that Kobe had been secured through the 2010 season, others felt that the once-squeaky clean Bryant had become a liability to the team. Many considered him to be the reason Shaq was traded to Miami, officially breaking up the last remnants of the team that had three-peated its way into NBA legend land.
By the start of the 2005 season, with his legal problems beginning to fade from the media and most people's minds, Kobe was clearly back as one of the NBA's most popular stars. In December, he scored a then career-high 62 points in only 33 minutes of play and was the NBA's leading scorer averaging 36 points per game. With Shaq long gone, Kobe was now the undisputed Laker king, although he dominated over a team that paled to what the franchise once was.
By January of 2006, the Lakers were limping along, playing .500 ball, despite the fact that Kobe was turning in incredible numbers. His play in January did wonders to repair his damaged reputation, and LA fans and the corporate world were once again rallying behind him as he chalked up consecutive performances of 48, 50, 45 and 41 points in the middle of the month. And, if that wasn't enough to generate goodwill with fans he topped January off by adding a 51- pointer as a prelude to his 81- point stunner that saw him come within 20 points of Wilt Chamberlain's 100- point record.
Kobe was hot, but the Lakers were not.
While his 81- point showing heightened his role as the game's current best all-around player, it is a reign that has been undermined by the grumblings that he is more concerned with his personal performance than seeing his team win games. Still, the argument that Bryant's ball hogging is a snub of teamwork is countered by those who say he is playing on a weak team.
No matter how Kobe Bryant's story ends, it is one that is already assured of being a tale that will fill the history books. His 81-point game, that resulted from 66 shots (46 from the field and 20 free-throws) has ranked him as second in the NBA for points scored in a single game. That performance also saw him bypass Elgin Baylor's Lakers team record of 71 points scored in a single game. Kobe has also now taken his place amongst the hierarchy of the NBA, which includes Chamberlain, Baylor, David Thompson and David Robinson, as being one of only five players to have ever scored over 70 points in a game. And, he stands alone with Wilt, as one of only two players to have ever chalked up over 80 points in a single game.
This past January, Kobe agreed to a three-year commitment to the USA Basketball team that, if qualifies, will play in the 2008 Summer Olympics. He has apparently managed to heal his relationship with Vanessa who, at least publicly, stood by him throughout the sexual assault charges and his admission to having had consensual relations with his Colorado accuser. Vanessa, who suffered a miscarriage due to an ectopic condition in the Spring of 2005, became pregnant again by late summer and the Bryants are expecting their second girl in May 2006.
And so the story continues. Is Kobe a ball hogging devil? A deeply troubled prima donna with zero social skills? Or is he the darling of LA LA Land who, while he has made some mistakes, is the league's top scorer who has the ability to chalk up last second wins that can return the Lakers to the glory days of championship play that their fans demand? While the answers to those questions are a mystery, there is one thing that is abundantly clear - when those answers do surface, just like everything else about Kobe Bryant, they will make for a heck of a great story.
The Kobe Card
Just like the man himself, the most desired of Kobe's cards is elegant, yet difficult. While every major card manufacturer put out a Kobe rookie card in 1996, the Topps Chrome #138 Kobe Bryant is the most desirable of the Bryant cards, and perhaps the most sought-after basketball rookie card produced in the last decade along with rookies of LeBron James.
The card, which in high grades holds an unprecedented value for a modern day offering, is known to have two main production problems - poor centering and surface scratches. The card's chrome finish is highly prone to scratching and even the slightest wear is clearly evident with these high-gloss cards. Knowing that these cards are fragile and susceptible to scratches, many skilled collectors take great care in their handling. However, even that care may come too late as some of these cards are known to suffer scratch damage in the cutting, packaging and handling process. Along with the delicate nature of the finish on these cards, poor centering is also a major factor that makes this card extremely difficult to find in PSA Gem Mint 10 condition.