Picture This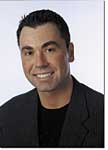 Over the past year, what sport collectible has increased in relative popularity more than any other?
Is your answer game-used bats?  Game-used bats have enjoyed a steady increase in popularity for a few years now and more bats have sold for $100,000-plus in the last year than ever before.      
How about low population PSA graded commons?  PSA graded commons have been a driving force in the card market.  Price records are broken on an almost daily basis as the interest in set collecting has been rejuvenated.
What about PSA graded tickets?  Collectors are realizing, more and more, how scarce some of these tickets really are and the prices have started to reflect that sentiment.  Super Bowl tickets have led the way.
It has to be vintage autographs, right?  With PSA grading added to the mix, this market should be fun to watch in the coming years.  We have already seen a Babe Ruth single signed baseball exceed $100,000 for the first time and the Registry has just begun.
All of the above categories and more have been hot, especially when it comes to the high-end material.  That being said, if I had to answer the initial question myself, the answer would be very clear – vintage photos.  When you are talking about relative gain in popularity, no other collectible category comes close.
If you rewind the clock to the early 1990's, vintage photos were mere "throw-ins" during deals.  For $75-$150, you could pick up great photos of Babe Ruth and the like – all day long.  In fact, I can remember picking up two vintage photos during that time period in that same price range, two photos that I really enjoy and have on display in my home today.
Those days are over!
Just pick up your latest auction catalogue or go to eBay and you will see the remarkable change of events.  Photos that were once tossed into deals as afterthoughts are now bringing thousands of dollars.  The big question is, why?  Why has the hobby suddenly embraced these collectibles in such a dramatic way?  There are three key reasons.
1)    Rarity – Vintage photos are, generally speaking, rare by hobby standards.  Even wire photos, while there may be multiple examples, remain scarce in comparison to virtually any other collectible, including trading cards.  In most cases, if authentic, a vintage photo is only one of a handful that exists.
2)    Displayable Nature – One of the most attractive aspects of photos is the fact that they are displayable, which can be a challenge when it comes to other types of collectibles.  A simple, tasteful frame does the trick.  Now you have a nice conversation piece for your wall at home or at the office.
3)    Relative Affordability – When you compare original or period photos to trading cards, this point becomes very clear.  For example, a 1933 Goudey Babe Ruth #144 currently sells in the $17,000-$22,000 range in PSA NM-MT 8.  While no one will argue the appeal of this Goudey Ruth card, or any other Goudey Ruth for that matter, you can usually pick up a 1933 Ruth photo for a mere fraction of that price.
For these three reasons and more, photos have garnered increased attention over the past few years.  It remains to be seen if this trend continues but there is no question that original, vintage photos have become a hot topic of late.
Never get cheated,

Joe Orlando
Editor In Chief