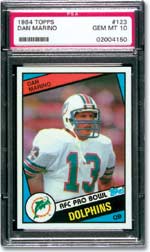 While the Super Bowl has become synonymous with fun, food and extravagant partying, for thirty-nine men, the week of the big game has also become a time in which difficult decisions must be made. Every year, right after the NFL season culminates, the Pro Football Hall of Fame Board of Selectors are charged with the task of selecting whose image will be cast in bronze, and whose name will be placed amongst Canton's cream of the crop.
The board consists of one media representative from each city that is home to an NFL franchise, a representative of the Pro Football Writers of America, and six at-large delegates. They meet annually at the time of the Super Bowl to elect new honorees. And, while there is no set number for them to elect, the board's rules do stipulate that between three and six new members will be selected each year.
Every year, when this dream-makin' and dream-breakin' body convenes, they carefully scrutinize the performance of the great gridiron gladiators of the past, whose names are placed before them. If 80 percent of the board (31 out of 39) can agree on any one player, that man's fate is sealed -- assured that no matter what else he does in life, the first line of his obituary will identify him as having been enshrined in the Pro Football Hall of Fame.
This past February, as the board gathered in Jacksonville, FL to name the Class of 2005, they faced both the easy and the difficult decisions that each board faces in making these calls.
Quarterbacks Dan Marino and Steve Young were the easy decisions. Both in their first year of eligibility, they were considered sure-fire first-ballot candidates. Running back Fritz Pollard, who played professionally in 1919, the year before the NFL was formed, was also a choice that was made without much sweat.
Pollard, who died in 1986 at the age of 92, began playing professional football for the Akron, Ohio, Pros in 1919. The following season, the Pros joined the newly founded American Professional Football association, which became the NFL. He carved out a niche for himself as the Pro's star running back during his eight-season career, and in 1921 became the first African-American to serve as a head coach in the NFL.
Quarterback Benny Friedman, who like Pollard, played in the 1920s, also got a positive nod from the board. Friedman, who died in 1982 at the age of 77, played eight professional seasons, beginning in 1927 with the Cleveland Bulldogs. In an era in which pro football was predominantly a ground game, Friedman threw 66 touchdown passes, a remarkable feat for the time.
It was then that the board's easy decisions were over and the sweaty brows and hand wringing began. The board had begun the whittling process by first cutting the list of eligible players from 15 to 10 and then from 10 to six. Of that final six -- Marino, Young, Pollard, Friedman, Harry Carson and Michael Irvin -- the last two fell short of the necessary votes.
Just think of how difficult it must be to pass on a guy like Carson, the linebacker who played his entire 13-year career with the New York Giants. He had been named to the Pro Bowl nine times and was a member of a Super Bowl winning team.
Equally difficult would be deciding to give a thumb's down to Irvin, the five-time Pro Bowl receiver from the Dallas Cowboys who caught 750 passes for 11,904 yards and 65 touchdowns, and whose fingers sport three Super Bowl rings.
The rest of the finalists who fell short this year were defensive end Richard Dent, renowned for his days with the Chicago Bears; Pittsburgh Steelers defensive end L.C. Greenwood; the Washington Redskins offensive guard Russ Grim; defensive end Claude Humphrey of the Philadelphia Eagles and Atlanta Falcons; the Miami Dolphins offensive guard Bob Kuchenberg; Washington's wide receiver Art Monk, who also played with the Eagles and the New York Jets; the late Kansas City Chiefs linebacker Derrick Thomas; St. Louis Cardinals cornerback Roger Wehrli; and the late George Young, who served as the long-time general manager of the New York Giants.
Just think about those players, and imagine yourself sitting on a board whose charge is to give them a "yea" or "nay."
New Yorkers were hoping that Lawrence Taylor would be a shoe-in this year. But selectors from outside of the Big Apple obviously didn't feel LT had measured up. In Texas, there had been quite a bit of talk that Irvin would make it this year, and yet the invite never came -- perhaps due to his run-ins with the law, including a felony conviction for drug possession. In the nation's capital, Redskin fans were positive that Russ Grim, who had rushed for 681 yards in three Super Bowls, would be the first Hog enshrined in the Hall of Fame. But that wasn't to be.
As seemingly is always the case after big names are denied an invite to Canton, a cry for a new voting system is heard. John McCain, a sports writer for the Houston Chronicle and an 11-year veteran of the board said that a change might be a good thing. "In my time on the board, almost half of the voters have changed, so some of them don't know much about the older players," he opined.
Suggestions have also been made that the Hall of Fame should become sectionalized, with separate wings for players, coaches, officials and contributors. The support for that has seemingly been more vocal throughout the NFL since February, and that is most likely due to the fact that among those who never even got to the finals this year was former Baltimore Ravens owner Art Modell and Buffalo Bills owner Ralph Wilson.
Modell had been a HOF finalist two years ago, and yet seems to be going in the wrong direction despite the support of Hall of Fame owners Dan Rooney, Wellington Mara and Lamar Hunt, as well as NFL Commissioner Paul Tagliabue. "(Modell) is a legend of our game," Tagliabue had said prior to the board's vote "He (is) one of life's unforgettable characters. I believe Art's entire record should be recognized as entitling him to be enshrined in the Pro Football Hall of Fame."
But hey, for now, let's forget about all the grumblings on who didn't make it, and concentrate on Canton's newest Golden Boys (or perhaps more accurately -- its Bronze Boys).
Dan Marino played his entire 17-year career with the Miami Dolphins. He completed 4,967 of 8,358 passes for 61,361 yards and 420 touchdowns -- all NFL career records. He was the NFL's Most Valuable Player in 1984, and was selected to nine Pro Bowl teams. He competed in one Championship game, losing to the San Francisco 49ers, 38-16 in Super Bowl XIX.
"This is an incredible honor," Marino said when the announcements were made. "To think about growing up and wanting to be a professional football player, wanting to be a quarterback, and now (having) the opportunity to go to the Hall of Fame -- it's really, really special."
Along with thanking his parents, Dan and Veronica, his wife Claire, and his six children who were all in attendance when the announcement was made, Dan gave special acknowledgement to Don Shula, who was also on hand for the announcement.
"The greatest coach in the history of football is sitting right there and I had an opportunity to play for him," Marino said gesturing towards Shula. "The thing I remember most about him is that as a young man he taught me how to be a professional and have a certain work ethic that I carried with me for my 17 years."
Shula returned Marino's words with a nod. "Most of all Coach, " Marino continued while breaking into a huge grin. " I want to say thanks for letting me turn it loose and throwing it as much as I wanted to throw it." Dan also took the opportunity to thank the two men who were on the receiving end of all those balls he threw -- receivers Mark Duper and Mark Clayton.
"Duper and Clayton were pretty special guys in my career," Marino said. "In the early '80s, we were setting records and having fun, and we were about as good as it got at that time."
Daniel Constantine Marino, Jr. was born in Pittsburgh, PA on September 15, 1961. His family lived in the "Oakland" section of Pittsburgh, an ethnically diverse working-class neighborhood of steel workers and laborers. His father worked various jobs to support his family although, for many years, his primary job was delivering the Pittsburgh Post-Gazette.
In the early 1970s, as the Pittsburgh Steelers began to emerge as the decade dominating powerhouse of the NFL, young Dan was one of the team's biggest fans. Growing up in an area of the country in which football rules supreme, Dan and his young pals entertained themselves by playing pickup games in the streets and vacant lots. From the time he was very young, throwing a football seemed to come natural to Marino, and even though he was usually one of the younger kids, Dan was always chosen to play quarterback.
By the time he hit his teens, Dan could throw a football a city block, and he also showed great promise in baseball (he was actually drafted by the Kansas City Royals in 1979). Marino's dream however, was to pursue a career in football and in order to do that, he desperately wanted to attend Central Catholic High School, which was the big athletic school in Pittsburgh. In order to make that dream a reality, his mother took a job to supplement her husband's moderate income.
Along with his athletic prowess, Marino was also a good student in high school. Most importantly, however, was that he was an outstanding football player. By his junior year, many of the nation's top colleges, including UCLA and Notre Dame had recruited Marino. Dan however, never gave most of those scouts more than a gracious nod, knowing that there was only one school he wanted to attend -- the University of Pittsburgh.
Dan established himself as a solid player at Pitt, setting numerous records and being named an All-American his junior year. But during Marino's senior year, things began to fall apart. His disappointing senior performance raised questions about his ability to succeed on the professional level, and the draft of 1983 was rich in superior quarterback talent. In retrospect, the fact that Marino ended up going to the Miami Dolphins was a fluke. Because his final collegiate season was a struggle, he was passed over in the draft for names such as Blackledge, O'Brien, Elway, Eason and Kelly. In fact, as incredible as it is to recall, Marino wasn't selected by Miami until the 27th pick in the first round of the '83 draft.
By 1985, Marino had burst into national prominence and throughout his career he became the most prolific quarterback in NFL history. He and Claire married in early 1985 and, today, the Marinos have five children, including a daughter they adopted from China in 1998. In 1992, Dan and Claire made it known to the public that their son Michael was autistic and established The Dan Marino Foundation to raise money for various children's charities in South Florida. The foundation is a non-profit organization supporting programs that provide integrated intervention services for children with special medical, emotional and behavioral needs.
This past NFL season marked Marino's fifth year as a co-host for HBO's Inside The NFL, which is one of cable television's longest running series. Since joining the show, Marino has excelled with his honest opinions and revealing insights. In addition to his duties for Inside The NFL, Dan also continues to serve as a host for the NFL Today Pre-Game Show on CBS.
While Dan Marino has achieved more than anyone could have ever imagined on the football field, there will always be one thing missing -- he never won a Super Bowl. In fact, he only had one chance to do so, and was denied by the San Francisco 49ers.
On the other hand…Niners quarterback Steve Young did win a Super Bowl ring in 1994 and then went on to capture two more. He was named to the Pro Bowl seven times and was the NFL's Most Valuable Player in 1992 and then again 1994.
"There is nothing easy about getting (to the Hall of Fame) and I'm grateful," Young said, as his name was announced as a 2005 inductee.
Young, who received his law degree in 1994 from Brigham Young University, is the great, great, great-grandson of that university's founder, Brigham Young. Following graduation, Steve played his first two seasons with the Los Angeles Express of the United States Football League. From there, he went on to play two years with the Tampa Bay Buccaneers and then joined the San Francisco 49ers, where he spent 13 seasons.
With San Francisco, Young sat patiently for four years in the huge shadows of another man who easily sailed into the Hall of Fame, his teammate and fellow quarterback -- Joe Montana. Upon hearing of his induction Young thanked Montana.
"I really learned the game by watching (Montana)," said Young. "I'm grateful for the standard he set and the things he showed me."
Young also gave praise to the 49ers organization, saying that he felt it was one of the greatest organizations ever established in professional football, which is why he chose to stay with them even though he knew he would be in Montana's shadow.
"I had been other places, and had chances to leave," he said. "But (I didn't leave) because I'd been to other places and knew what I had and I was staying with it and I'm grateful for that opportunity," Young said.
Young went on to acknowledge his childhood hero, Roger Staubach, saying the former Dallas Cowboys Hall of Fame quarterback had inspired him. He also spoke of attending his first college game as a high school quarterback. The team playing that day was Pitt, whose starting quarterback was a freshman by the name of -- Dan Marino.
"I very vividly remember standing on the 25-yard line watching the first college game I had seen, and I remember a comeback route about 18 yards that Dan threw in front of me," Young recalled. "I said 'holy cow, I don't think I am going to play in college. That's it for me.'"
Steve Young of course did go on to play college ball (where he was a Heisman Trophy runner-up), and then pro ball, leaving outstanding memories to anyone who ever saw him play. He set NFL history by being the only quarterback to have won four consecutive passing titles; the only QB to post four consecutive seasons with a rating of above 100; and the only QB to post six consecutive 300-yard plus passing games. He was also named to the Pro Bowl for seven consecutive years.
Steve was the 49ers starting quarterback from 1991 until he retired in 2000. In the 1991 season, after Montana was forced out by injuries, Young led the NFL in passing efficiency with a 101.8 quarterback rating. He went on to earn that honor in 6 out of 7 years, and holds the all-time highest NFL quarterback rating of 112.8 for the 1994 Superbowl season. Young led San Francisco to winning seasons in each of the seasons he started, and he won at least 10 games or more in each of those campaigns. Although injuries had taken their toll on him during the 1996 season, Young still won the NFL passing title with a quarterback rating of 97.2. He did the same the following season by earning a 104.2 rating.
In 1993, Steve organized The Forever Young Foundation, a charitable foundation that raises money to aid youth organizations and other charities in San Francisco, Utah and Arizona. He plays a direct role in the foundation's administrative, fundraising and community activities. Recently, both The Lucile Packard Children's Hospital at Stanford University and Primary Children's Hospital in Salt Lake City received new, state-of-the-art, interactive recreational-therapy rooms called "Forever Young Zones." These facilities include technology labs and interactive, recreational therapy areas, whose purpose is to serve children.
Steve also founded the Sport, Education and Values Foundation, which is an official licensee of the United States Olympic Committee, dedicated to developing educational and value-based programs for youth.
Steve is the broadcast host, as well the former spokesperson for the Children's Miracle Network which has raised over one billion dollars world-wide to benefit children's hospitals. He is a board member of the American Indian Services, and frequently donates his time to youth groups across the country as a motivational speaker. Additionally, he is an active member of the Church of Jesus Christ of the Latter-day Saints.
A corporate spokesperson for high-profile companies such as Visa, Nike, Sprint, PowerBar, ICON Health & Fitness, and Sun Microsystems, Steve is the chairman of the board for Found, Inc., an Internet technology company that integrates retail stores with the Internet. He has also appeared on numerous television programs including Beverly Hills 90210, Lois & Clark: The New Adventures of Superman, Wings, Wheel of Fortune, and Dharma & Greg. Steve was also the studio co-host of the Super Bowl XXXIV pre-game, half time and post-game shows on ABC.
During the 2002 Olympic Winter Games, he served as chairman and spokesperson for the volunteer effort and carried the torch in Salt Lake City. He is a studio analyst for ESPN's NFL Countdown, and is the writer of a children's book entitled Forever Young.
Official induction ceremonies for Marino, Young, Pollard and Friedman will be held on August 7, 2005 at the Pro Football Hall of Fame in Canton, Ohio.
For card collectors, the Hall of Fame inductions of Marino and Young come as no surprise, so it's a safe bet that those who collect HOFers have had their rookie cards tucked away for some time.
Marino's most desirable card is the 1984 Topps #123. This card has been heavily counterfeited. As for Steve Young's rookie offering, the card of choice is the 1986 Topps # 374.
Both cards are popular choices with collectors and should remain that way since their HOF status has been solidified.