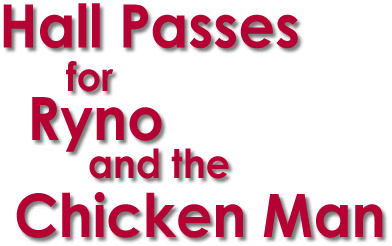 This past January, just as the dust of New Year's Eve celebrations had begun to settle, champagne corks popped again, as two players who personified Major League Baseball in the 1980s, received passes to join the game's elite in Cooperstown's hallowed halls.
Wade Boggs of the Boston Red Sox and Ryne Sandberg of the Chicago Cubs got the positive nod from the Baseball Writers Association of America on January 4, 2005, granting them entrance into the exclusive fraternity. In an election that saw a record 516 ballots filed, Boggs and Sandberg both surpassed the 387-vote mark, giving them the 75 percent needed for election. Boggs did it in overwhelming fashion in his first year of eligibility, while Sandberg's election was a six-vote squeaker on his third attempt.
Boggs, the 41st player to be elected to the Hall of Fame on his first try, received 474 votes. With his name included on 91.86 percent of the ballots cast, his election came with the 19th highest percentage in Hall history.
Sandberg was granted admission to the Hall with 393 voters. His name appeared on 76.2 percent of ballots, just barely getting him over the hump. In his two previous attempts, Sandberg had received 49.2 percent of votes in 2003 and got a bit warmer in 2004 by snagging 61.1 percent.
The elections of Boggs and Sandberg bring the Hall of Fame's membership to 260, a number that could change when the Veterans' Committee makes their selections, if any, on March 2.
After the announcement of the Hall's two newest members was made, the 46-year old Boggs said he wouldn't have classified it as the end of the world had he not gotten in on his first try. "It would (however) have been a disappointment," he said, " because of the numbers that I put up."
In case you need a little refresher on just how incredible those numbers were, consider this alone: the guy played in 2,432 games and reached base safely in 80 percent of them!
Boggs, who gave credit to his father, Winfield, for his career success, said he was "pretty mesmerized" to have gotten the good news of his Cooperstown inclusion. Sandberg, on the other hand, while excited, was a bit more pragmatic about his election. "I learned a long time ago, there's no guarantees in baseball," he told the press after getting the news. "There (have) been some players who waited longer. It doesn't diminish the honor. I believe there's a system. If you wait 15 years or get in the first year, you're a Hall of Famer."
The 45-year old Sandberg said the call telling him of his pending induction took him by surprise. "It was one of the most incredible phone calls I've ever received. It caught me a little off-guard," he said. "(Then) total elation set in shortly after."
Sandberg, who was always viewed as a major force both offensively as well as defensively, said he felt that more than his hitting it had been his fielding that got him to the Hall. Having led the National League in fielding percentage four times and assists seven times, who could argue with him. "Defense had everything to do to get me into the Hall of Fame," said Sandberg. "I always took pride in my defense. I always said I had good range and was quick."
Along with the thumbs up for Boggs and Sandberg, this year's Hall of Fame balloting saw former Cardinals and Cubs closer Bruce Sutter finish third with 344 votes (66.7 percent). Jim Rice wrangled the fourth place spot with 307 votes (59.5 percent), Rich Gossage came in fifth with 285 (55.2 percent) and Andre Dawson followed with 270 votes (52.3 percent).
This year also saw ten players, including Darryl Strawberry, who only received an embarrassing six votes, fall short of the five percent minimum to remain on next year's ballot. Pete Rose, who is of course ineligible for Hall of Fame induction due to his lifetime ban from baseball, received nine write-in votes, six fewer than last year. Rose, who last year finally came out and admitted that he did in fact bet on baseball, would have to be reinstated by late November of 2005 to appear on the ballot in 2006. That is an important milestone being as that 2006 would be the last year in which he would be eligible. Among the players who will be eligible for the first time in 2006 are Orel Hershiser, Will Clark and Dwight Gooden.
The Chicken Man Roosts In Cooperstown
Born on June 15, 1958 in Omaha, Nebraska, Wade Anthony Boggs was one of the most enigmatic players Major League Baseball may ever see. Never a real power hitter, he consistently sent strategically placed balls into the gaps out by the Green Monster that put him on base, and gave runners the opportunity to score. But that was just one of the things that made Boggs a standout.
To get a better understanding of just how much of a standout he was, and why it was so easy for the Baseball Writers to give him a "Hall Pass", consider that aforementioned stat, that during his 18-year professional career, he reached base safely in 80 percent of his games. When you have digested that, go on to think about the fact that he was the only batter in the modern era of baseball to chalk up seven consecutive 200-hit seasons. Over a seven year period, he also batted .349 or higher six times and in that one off year, he hit .325. He played in twelve All-Star games and had what can only be described as an obsessive compulsion when it came to the way he hit – as well as the way he did just about everything.
Well known for his rather odd and quirky obsessive-compulsive behavior, Boggs was one of the most superstitious players to ever walk on a field. The quirks had already begun to show when he was an All-State kicker at Plant High School in Tampa, and during his collegiate career at Hillsborough Community College. He would only hit with a wooden bat, even though every other player at the college level was using aluminum. When he was asked why he continued to use wood, Boggs said that he knew he would have to use wood once he made it the Majors so why get used to hitting with something else.
Once he did make it to the "Bigs" in 1982 with the Boston Red Sox, he made it a habit to awake at exactly the same time on every game day. He religiously ate chicken before every game (a practice that earned him the name "Chicken Man"), and during pre-game practice he would take 150 ground balls, never 149 nor 151. Every time he stepped up to the plate he would write out the Hebrew word "Chai" (which means "life") in the dirt of the batter's box with his bat or his toe. It was also well documented, that during a game, when he took to the field or left the field for the dugout, his route was exact – always hitting the same steps.
When it came to playing under the lights, Boggs incorporated even further rituals. He was adamant that he had to step into the batter's cage for his practice swings at preciously 5:17 pm. He then had to begin running wind sprints not a minute before or after 7:17 pm. These quirks had become so well known that once, during a road game in Toronto, the Blue Jays scoreboard operator tried to place a hex on Boggs by setting the stadium clock early by two minutes.
At the conclusion of his rookie year, Boggs had weighed in with a .349 average. The following season, he led the American League with a .361 average. His second season also marked the beginning of his seven consecutive 200-hit seasons. Although he was never known for his power at the plate, it was his methodical finesse with the bat that carried line drives to every part of the field. In 1985, Boggs set the AL record with 187 singles. The same season, he sent 24 horsehide spheres into homerunland. The following year, he gave a .357 average performance and in 1987 he finished third in the league in slugging percentage.
In 1988, another bit of bizarre behavior saw Boggs make a public mea culpa over an adulterous affair. In response to the airing of his dirty laundry for all to see, Kansas City Royals fans turned out wearing cutout masks of his mistress when Boggs and the Sox showed up for an appearance at Royals Stadium.
As the 1980s melted into the 1990s, Boggs began suffering the strains and pains of age. An injured wrist, a hurting toe, a bad back and a hip problem were the maladies that didn't seem to respond to the various ritualistic compulsions Boggs instituted to ward off bad luck. From 1990 through 1997, Boggs would average a scaled back and yet respectable .307 average, with his lowest point coming in 1992 when the Bean Town Boys and Boggs found themselves finishing the season in the basement for the first time in over a half century. The '92 season would prove to be Wade's swan song with Boston and signed on with the team's archrivals, the New York Yankees during the off-season.
In Yankee pinstripes, Boggs seemed to be reenergized. It was as a Yankee that he made his four consecutive All-Star starts. In 1994, he was an injury-plagued man of 36 when he became the oldest player to ever win a Gold Glove. And then, just to show everyone that the rituals did in fact have value, he came back the following year and snagged another one.
In Major League Baseball, every player has what goes on to become their defining year. For Boggs, that year was 1996. A decade had passed since Boggs and his Boston brethren saw a World Series Championship slip through their hands as Bill Buckner made what is perhaps, the most legendary fielding error of all time. But now, in the fall of '96, Boggs found himself back for another shot at a World Series ring. This time, things would be different. In the tenth inning of Game 4, Boggs drew a bases-loaded walk to win the game and tie the Series. That win sparked the "Big Mo" for the Yanks who rallied to a Series win in Game 6. In the history of baseball, few sights are as memorable as Boggs, ON HORSEBACK, leading his team in a World Series victory lap.
As much as Boggs played a key role in the '96 Series win, one must remember that it was not Boggs, but Charlie Hays who had made the Series-ending catch at third base and in the following season, Boggs hit for a career low of .143 in May and only started in 88 games. In fairness, by September, Boggs had turned in a .417 performance, but it meant little as the World Champion Yankees fell to the Cleveland Indians in the Division Series.
Following the 1997 season, Boggs left New York and signed on with the newly formed Tampa Bay Devil Rays. His claim to fame with the Rays is that he hit the team's first home run. It was also in a Devil Ray uniform that he reached the 3,000th hit milestone on August 7, 1999. Ever the disciple of ritualism, Boggs kneeled down and kissed home plate after making that historic hit.
Shortly after collecting his 3,000th hit, a knee injury saw Boggs' name placed on the DL for the third time in his career. Whether it was superstition or pragmatism, Boggs took that injury as a sign and decided to say goodbye to baseball.
Boggs retired from his 18-year career, having won five American League batting titles. While he was never a big power hitter, he was in fact a legendary hitter, wrapping up his stint in the Majors with a career batting average of .328 and 3,010 hits. He was a 12 time All-Star and a two-time winner of the Gold Glove for his work at third base.
Ryno Charges into The Hall
Ryne Dee Sandberg was born on September 18, 1959 in Spokane, Washington. He went to North Central High School were his hardball skills drew the attention of numerous college scouts. Following his graduation, the Philadelphia Phillies drafted him in the 20th round and he was suited up as a Minor League pro in 1978. In the ensuing years, he moved up the Minor ranks, from Helena to Spartanburg to Reading to Oklahoma City. In 1981, while playing for Oklahoma City, he was called up to play 13 games with the Phillies. His first Major League hit came on September 27, 1981 in Wrigley Field off Mike Krukow.
Following the 1981 season, Sandberg was traded to the Chicago Cubs along with Larry Bowa for Ivan DeJesus, where he carved out a legendary niche as a defensive star. Between 1983 and 1991, Sandberg snagged 9 straight Gold Glove wins. He was named to the All-Star roster every year from 1984 until 1993, and in 1984 he was named the National League's MVP.
A Chi-Town favorite, Sandberg played an instrumental role in seeing the Cubs make it to (but never past) the NLCS in 1984 and 1989. When he retired in June of 1994, he was inducted into the Cubs Walk of Fame.
The following year, Sandberg had decided he had really not had enough and he returned to the Cubs in late 1995. The first game of his comeback career took place on April 1, 1996. That season saw him chalk up his 21st two-home run game and his 250th career home run.
When Sandberg finally decided to really hang up the glove for good, he did so with a .285 career batting average and 282 major league home runs. He holds the all-time record for fielding percentage among second basemen (.989) and set a record for going 90 consecutive games at second base without an error in 1989.
Upon getting the call that his image would be cast in Cooperstown bronze, Sandberg told reporters that his career goal had been to play in and win a World Series. "Unfortunately, that never happened for me," said Sandberg. "(But) today, (being named to the Hall of Fame) diminishes that frustration. I would call it some type of closure and terrific satisfaction."
The official ceremony admitting Boggs and Sandberg to the Hall of Fame will take place at the Clark Sports Center in Cooperstown, New York on July 31st.
The Cards of the New Guys in The Hall
The most desired Wade Boggs rookie card is the # 498 in the 1983 Topps set which, ironically, also includes the most desired # 83 rookie card of Ryne Sandberg.
Besides including the Boggs and Sandberg rookie cards, the '83 Topps set also includes the rookie offering of the San Diego Padres 3,000 Club slugger Tony Gwynn. While the '83 Topps set has been popular with collectors, it is a fairly easy set to complete. The PSA Set Registry lists the "Funky Frank's 1983 Topps" set as the Number One All Time Finest of the offering with a weighted GPA of 9.33. The owner says that he collected this set back in the days before cars become more important than bikes. "(It was) the year before the paper route gave way to restaurant work. The year before I entered high school. The year before girls started looking REALLY good. The year before I stopped buying cards. Oh the memories from when life was simple and carefree."
Other rookie issues for the newest HOFers include the Boggs # 179 and the Sandberg # 507 in the '83 Fleer set and the Boggs # 586 and the Sandberg # 277 in the '83 Donruss offering.