It's Still a Lot of Fun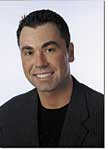 When I first started at PSA nearly 6 years ago, I was very excited about the opportunity to be a part of a company that I respected so much. I believed in the concept, the message, and I was a customer of PSA from its inception in 1991. I experienced how PSA helped me as a collector and I wanted to pass the word along. In fact, it was something that I enjoyed doing long before my employment at the company.
What was, perhaps, most exciting was the idea that I would be surrounded by the hobby that had been such a big part of my life, surrounded by the items that make collecting so fun and rewarding. Working for PSA meant that I would be privy to seeing the best of the best when it came to collectibles but it also meant meeting so many great collectors who shared the same passion I had.
From time to time, people ask me if my attitude has changed – in regards to the initial excitement I had at the start of my career here in 1999. Well, as I found myself surrounded by tens of thousands of cards per week, it is true that cards that collectors might label as "meat and potatoes" didn't excite the collector in me after a while but, trust me, it is still fun.
Every year, something special is unearthed. This past year, we all watched the bat that Babe Ruth used to hit the first home run at Yankee Stadium in 1923 sell for over $1 million. Just recently, within one week, I had the chance to see two of the greatest card rarities this hobby has to offer. The scarce 1887 Old Judge Cap Anson (In Uniform) and the ultra-rare 1914 Baltimore Press Babe Ruth card both became the first examples graded in our 13 year history – nearly 8 million cards later.
You see, there is always something out there that can excite even the most spoiled collector (or a spoiled PSA employee like me). Just when I think I have seen it all so to speak, I realize I haven't. That is part of what makes it so much fun to be here and it really is part of the overall fun that all collectors experience. It's the hunt, the actual discovery or just the thought that you might discover something new or find something to fill a void in your collection. I just get to live vicariously through our customers.
In addition, the collectibles are just part of the fun. What has become more important than the cards, autographs, bats, tickets, photos, jerseys and so on, are the people. The people you meet and the people you work with all make this job so special. Every show, every week, if there is at least one new person that you can help protect by explaining how authentication and/or grading can assist them, it's worth it. No, we do not cure cancer at PSA, let's face it. On the other hand, I do believe that what we do helps people, even if it is in a small way.
In the end, it really has been a privilege to work here, to meet so many great people and to handle so many incredible relics that few collectors ever get to see in person. It's true that many people hear about the special items from time to time, but few of them get to see them with their own eyes or handle them. That experience will never get old, even though someday I will!
Never get cheated,

Joe Orlando
Editor In Chief