A Collector's Dream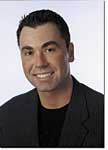 When I was collecting high-grade vintage baseball cards, I often wondered about what could have been. What do I mean exactly? Well, there were many cards that were simply never meant to be but that didn't prevent me from dreaming as a collector.
So, what cards were on this list?
There were many but, for the purposes of this short column, I have narrowed it to five. That's five cards that I would have loved to own but they simply didn't exist. That statement is made assuming, of course, that I would have been able to afford them – which may or may not have been the case.
Here's my personal list:
1) 1933 Goudey Josh Gibson – Often referred to as the black Babe Ruth, this guy was one of the greatest players to ever put on a uniform but there are so few vintage collectibles that feature this great slugger. Just imagine if Josh had the chance to play in the big leagues and what his 1933 Goudey card might have looked like? Is he catching? Is he showing off his powerful swing? It's a real shame there are no mainstream cards of Josh but a collector can dream.
2) 1915 Cracker Jack Babe Ruth – Many of you are familiar with Ruth's rookie card; the 1915 Sporting News issue. It features Ruth pitching for the Red Sox. That is a great card but it does fall into a set that isn't exactly on par with the 1915 Cracker Jack set. So many collectors love the vibrant colors and artwork that the Cracker Jacks exhibit. Joe Jackson's card is the most valuable card in the set but, if "Babe" made his way in there, "Shoeless" would have to take a backseat.
3) 1952 Topps Ted Williams – This set is still, without a doubt, the most important post-war issue ever produced. So many of the cards in this set are considered legendary by hobby standards. Teddy Ballgame lost nearly 5 years of his prime while serving his country and, in turn, the hobby lost a few potential monster cards. This was certainly one of them. Ted was recalled to serve in the Korean War and Topps did not produce a card. What a card this would have been!
4) 1954 or 1955 Topps Mickey Mantle – Well, I realize that Mantle did appear on many popular cards throughout his career. There were a couple of years, however, where Mantle (due to contract issues) did not appear in some very popular 1950's Topps sets. The two that stand out are the 1954 and 1955 Topps sets – both extremely popular. It would have been nice to see Mickey hanging out with all of those great rookie cards – like Aaron, Banks, Kaline, Clemente, Koufax and Killebrew. Oh well.
5) 1950 Bowman Joe DiMaggio – While it's true that this card would have been produced towards the end of Joe D's career, it would have been nice to see The Yankee Clipper's card career come to an end in the Bowman series – whether it ended in 1950, 51 or 52. Joe did have a Berk Ross card issued towards the end of his career but that set is certainly more obscure than any Bowman issue.
Other possibilities would include a 1934 Diamond Star Lou Gehrig, a 1955 Bowman Sandy Koufax or Roberto Clemente, a T205 Gold Border Honus Wagner or a 1953 Bowman Willie Mays. There are so many great cards a collector could dream up. If they only made a ... .
Keep dreaming and never get cheated,

Joe Orlando
Editor In Chief