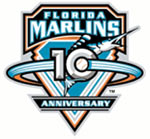 (Coral Gables, Florida) -- The Florida Marlins will host the team's first Sports Card and Memorabilia Appraisal Fair, Sunday, September 14, at Pro Player Stadium. Experts from Professional Sports Authenticator (PSA), the world's largest sports card and memorabilia authentication service, will offer independent identification and appraisal of the fans' collectibles.
"This is the first event of its kind in Major League Baseball and we are excited to launch this experience with Marlins fans," said Sean Flynn, vice president of marketing for the Florida Marlins. "Fans should start searching now in their garages or uncovering that old autographed program to find out if it has more than just sentimental value."
In addition to appraising fans' items, PSA will display some of the most famous and valuable sports cards, including the legendary 1909 T-206 Honus Wagner card that sold for almost $1.3 million in a public auction. Also, every fan in attendance will receive a coupon valid for one free PSA sports card grading with the submission of one at regular price (valued at $15).
The fair, under the east tent, will begin at 10:30 a.m. and continue throughout that day's 1:35 p.m. game versus the Atlanta Braves on September 14.
For more information about the Fair, call (305) 626-7400, or log on to www.floridamarlins.com.
About PSA
Since its founding in 1986, PSA experts have examined and graded over 6 million sports cards and hundreds of thousands of pieces of memorabilia. PSA has certified Mark McGwire's 70th home run baseball; Hank Aaron's 715th home run bat and ball; and the bat used by Babe Ruth to hit the first home run in Yankee Stadium in 1923. In addition, PSA services are used to authenticate game-used Super Bowl and Pro Bowl equipment. PSA is a division of Collectors Universe, Inc.