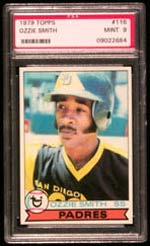 Here we go again folks. Recently, as many of you know, the voters punched their ballots for baseball's annual Hall of Fame poll. Ozzie Smith, a man who brought a new level of athleticism to the position of shortstop, was admitted into the Hall this year. Smith prevented many balls from reaching the outfield with an assortment of dives, leaps and backhand stops. While his teammates and fans were often dazzled, the would-be baserunners were often left frustrated as they took a stroll back to the dugout.
What about the rest of the bunch? With such a talented crop of potential inductees, there must have been room for a couple of more players, right?
Nope.
How about Gary Carter, the best catcher in the National League for years. Carter hit over 300 homers, had numerous All-Star selections, and compiled statistics that almost mirror Carlton Fisk's (a Hall of Famer). Carter also had a host of other accomplishments that were actually superior to Fisk's. Did he make it?
Nope.
How about Andre Dawson, the man who combined power and speed for nearly two decades (a 300/300 guy -- homers and steals -- he actually hit 438 homers). He's a former N.L. MVP, the winner of several Gold Gloves and a real gamer. Did he make it?
Nope.
How about some of the other guys like Jim Rice (a dominating slugger from his era), Dale Murphy (2-time MVP), Rich Gossage and Bruce Sutter (the two most dominating closers of their era), and so on and so on. Did any of these guys make it?
Nope.
Granted, this class was not the strongest the Hall has ever seen, but, in my opinion, the voters could have admitted more than one guy. The bizarre nature of the Hall of Fame voting continues to boggle the mind, not only for me, but for many sports fans and collectors. Once again we are reminded that personal bias is part of the process and little logic is applied.
I have no problem with Ozzie Smith being voted in as a 1st-ballot inductee, but to leave Carter off again and to see Andre Dawson receive less than half of Smith's percentage is utterly ridiculous. If you were a GM of a Major League team or just a kid at the playground, you would have to be kidding me if you would choose Smith over Dawson. Smith was an outstanding defensive player and could steal bases, but that is where his appeal ends. Dawson could also field (8-time Gold Glove winner), steal bases, hit for a solid average, power and had a bazooka for an arm.
Let's see. I have the choice between a guy who can play shortstop really well but is only good for a bloop single now and then, or I could pick a guy who is not only a great defender, but a guy who could win a game with one swing of the bat.
I'd have no problem choosing, would you?
Teddy Ballgame Never Looked Better
After 10-plus years at the top of the sportscard grading chain, and after well over 300 examples were certified, PSA finally received a 1954 Bowman Ted Williams worthy of the unqualified Mint 9 grade from a submitter who, at the time of publishing, wanted to remain anonymous. Considered one of the key rarities of the post-war era (the card was pulled from production due to a contract dispute and replaced with a card of Jimmy Piersall), this card has always received a lot of attention from advanced collectors. Now that a true mint copy has finally been certified by PSA, those advanced collectors will be clamoring for the right to own the best copy seen to date.
Reza Tabatabai, senior grader at PSA, explained how this card made the grade when most others fail. "This example, along with exhibiting extremely sharp corners and nice centering, was free from the typical print defects associated with the issue and it had an extremely smooth, fresh appearance," Tabatabai said. "Most 1954 Bowman Williams cards lack eye-appeal, but this one had it in addition to all the proper characteristics of a true Mint 9."
Steve Van Maanen, also a senior grader at PSA, was in complete agreement with Tabatabai's sentiments. "We have been grading the best, most valuable cards in the world for over 10 years now so it was a real treat to certify the first unqualified Mint 9 in our company's history," Van Maanen explained. "Anytime you examine a card of this magnitude, the first thing a grader looks for are alterations or tampering but, with this example, we felt confident that the card was all-original. It was certainly the best example we have seen at PSA and it might be the best in the hobby."
Now that the card is officially graded, many hobby experts feel that the card will bring an astronomical price on the open market, whether it's auctioned or offered for direct sale. Greg Bussineau, one of the top sportscard experts in the country, knows that the interest will be extremely strong. "The thing is that some advanced collectors own other key Ted Williams cards in PSA Mint 9 condition but, since this is the very first copy to make it, we all know that no one can claim to own a 1954 Bowman in Mint 9," Bussineau said. "This card is going to appeal to a lot of different buyers now that PSA has given the card its seal of approval."
The submitter of the Williams card did mention that, at the time of this interview, he was torn on whether to auction the card or sell it direct. In any event, the big news should excite many potential buyers and the card will certainly bring a record price.