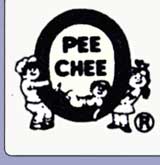 Jaromir Jagr's 1991 O-Pee-Chee Falls Prey to Fakery

NHL star Jaromir Jagr, a stand-out in this year's Eastern conference play-offs, has played for the Pittsburgh Penguins for nearly a decade. His cards are popular, but not really expensive, at least for now. That's why it was a surprise to find counterfeit examples of his 1991 0-Pee-Chee rookie card showing up in the PSA grading room. While more expensive cards are always susceptible to being faked, this newly counterfeited issue shows that all areas of the sportscard market are vulnerable to the forged, false, and fraudulent.
The card pictured in this article is a deceptive counterfeit, but there are some telltale mistakes to look for. First of all, the stock on the fake card is too thick, giving it the wrong feel. The 4-color printing is also different from the genuine issue, appearing as fuzzy, flat, dot-matrix quality, and shows some uncharacteristic cloudiness. Additionally, the color is darker on the fakes, especially on Jagr's face.
The reverse contains several more clues to look for when determining whether the card is real or fake. The circle that surrounds the NHL logo is not legible on the fake, but easily readable on the genuine article. The logo shows crisp detail of the 0-Pee-Chee mascot's hair on the genuine specimens, while on the fake, the hair is nothing but a blob. The same dot-matrix type inconsistencies also show up on the reverse. For more information on counterfeits, or PSA's authentication and grading services, go to the Collectors Universe PSA website.