WINDSOR, Conn. – Commercial and vintage photographer Tony Dube recently released for sale his first-ever calendar, Collectographs™, The Art of Collectibles™. Owner of and Photographer at White Point Imaging in Windsor, Conn., Dube, has been in the industry for more than 25 years.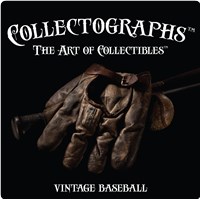 His 2014 vintage baseball calendar brings into focus private collector memorabilia. Each month features a Collectograph™ image, to include a brief biography on featured private collectors. The Collectograph™ 2014 vintage baseball calendar provides a unique glimpse into the history and personal stories of some of America's most renowned baseball collectors.
"After collaborating on two baseball books published by Tom and Ellen Zappala, I was inspired to capture baseball collectables in a more artistic light," said the award-winning photographer. "The game of baseball was initiated in the 1830's. My calendar illustrates the evolution of both the game and the equipment used therein. For the baseball enthusiast, this calendar is a must."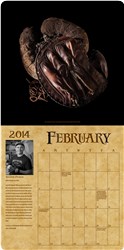 Collectographs™ is a photograph of prized memorabilia. The 2014 vintage calendar includes rich photographs of baseball-related memorabilia not readily available to for public viewing. Collectographs™ includes vintage baseball bats collected by Brett Lowman, a rare antique baseball game owned by Mary Campbell, some of the first official Little League baseballs collected by Chris "Grit" Moran and many more images of baseball's most coveted memorabilia.
"The simple art of the forms and shapes are delicately interwoven and highlighted to draw audiences in," said Dube, who discovered his passion for photography while serving in the U.S. Air Force. "I have been told that my images have a haunting quality about them. I invite everyone to take their time looking at each image, which promises to reveal a unique hidden charm all its own. Gaze long enough and you just may hear the voices of the games played long ago."
Collectographs™,The Art of Collectibles is currently available to the general public at www.collectographs.com and Amazon.com. Interested vendors can contact Tony Dube at White Point Imaging at 860-798-5279.