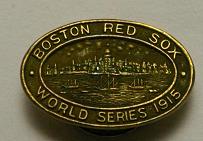 Clean Sweep Auctions' June 3 Auction is one of our most interesting and balanced ever. We have many really scarce items that have never appeared in a Clean Sweep Auction until now. The auction begins with the ultimate baseball card, a T206. The offered set contains a very large number of graded cards and is a nice VG to VG-Ex set. We continue with a T210 Series 2 complete run, a T201 that is completely graded by PSA and then nearly every Topps and Bowman issue from 1951 - 1985, in sets or near-complete form.
Ungraded baseball cards begin with a fantastic run of early 20th century W601 premiums and also worthy of note is a 1941 Play Ball uncut sheet with Ted Williams. Collectors of graded cards can peruse one of our biggest selections ever, in terms of number of lots. Pre-war cards are extremely well represented, including an N28 Anson, N284 Anson, N172 HOFers Duffy, McCarthy and Radbourne, a Mint 9 1904 Fan Craze Addie Joss and a 1907 Dietsche Tigers Ty Cobb postcard. We also have a good run of lower graded E102s, including the Cobb, two E90-1 Cobbs, a T206 Demmitt St. Louis, an E91-B Honus Wagner, a 1913 Tom Barker Shoeless Joe Jackson PSA 8.5, a 1914 Polo Grounds Ty Cobb PSA 6, a 1914 Cracker Jack Walter Johnson SGC 4, some great Yuenglings Ice Cream, with Gehrig and Cobb, clean 1933 Goudeys, a very nice 1933 Sport King Ruth in a PSA 5 holder and some very clean 1941 Double Plays. Post-war collectors can choose from many PSA 8s in the Bowman and early Topps issues, with some better stars mixed-in. One really special lot is an incredible graded 1953 Topps unopened cello pack from the high number series.
Presidential and historical autographs come next, and this is a very solid category. We have a nice run of the always popular White House cards from Hayes through Ford, some very nice FDR, Truman and Eisenhower signed pieces and a fun John Hancock signed document. We also have an unusually large selection of entertainment autographs, including a fine set of Three Stooges autographs, a great Bela Lugosi 8x10 and a nice selection of fun TV and pop culture signed photos from the 1950s through the 1970s.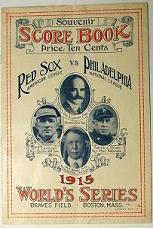 The other sports come next, and there are some really wonderful pieces included. For the boxing collector, we have a John L. Sullivan signed album page, a Tex Rickard signed album page and the biggest Rocky Marciano autograph that we have ever seen. For the football autograph collector, we have autographs from Knute Rockne, Vince Lombardi (a rare 8x10) and Jim Thorpe (under the baseball GPC section).
Baseball autographs come next, and this is very possibly the finest auction we ever had in this category. We have amazing letters, including a Cap Anson, Albert Spalding and many vintage pieces from the 1920s. We picked up a fresh collection of pre-1930 Yankee documents and contracts and have both a front and back-signed Jimmie Foxx Yellow HOF Plaque!
We continue with some quality Perez Steele lots, including a real Satchel Paige. Flats include a Martin Dihigo signed album page, GPCs from Wagner and Young, two Babe Ruths, a Johnny Grabowski and even a Ned Hanlon!
We have great signed photos, including an incredible Kid Gleason, Kiki Cuyler from the 1920s, Hugh Duffy and very fine examples of both Ruth and Gehrig. Autographed flats conclude with some quality signed cards.
Signed baseballs come next, and this category includes signed signed balls of Ty Cobb in superb condition, Bart Giamatti, Joe Gordon and two Babe Ruths. For team ball collectors, we have lower grade but rare 1923 Reds and 1924 Yankees team balls. We also have the usual selection of better baseballs from the 1930s to the present.
The auction concludes with some really great memorabilia. We have a great run of game used bats, many nice game-used uniforms and equipment and an incredible Christy Mathewson pin from 1922. World Series programs include a 1911, 1912, 1915, 1916 and 1921. Finally, we have the extremely rare press pins from the 1912, 1915 and 1916 contests as well. This really is our most balanced auction ever!
This spectacular auction closes on Wednesday, June 3, 2009. Bids are welcome by phone 516-338-8557 Monday through Friday 9 a.m. - 5 p.m. EST. You may also bid via our website at: www.cleansweepauctions.com. Initial bids must be placed by 6 PM EST on Wednesday June 3, and the ten minute rule begins at 11 PM EST.
If you have never bid in one of our auctions, enjoy the tranquil experience of never having to bid against a hidden reserve or the owner of the lot.