Pre-War Baseball Searing Along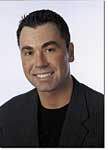 Well, for those of you who follow the graded card marketplace closely, this is not news. Pre-war baseball has been, and continues to be, on fire. Regardless of grade, a renewed interest in early baseball cards is evident across the board. From the classic T206's to the extremely tough caramel productions of the era, these cards have enjoyed a tremendous run.
The question is – why?
It's hard to imagine but as recently as five years ago, many pre-war issues were trading on the "soft" side. Some hobbyists theorize that, at that time, many collectors decided that collecting pre-war cards might not be a worthwhile endeavor simply because it was perceived as too difficult. Others felt that, perhaps, some of the pre-war baseball players were never going to earn the name recognition that players from later generations have. For example, everyone recognizes names like Ty Cobb and Babe Ruth but there are several Hall of Famers from the era that even the most avid baseball fan would not recognize.
While those two reasons, coupled with others, may have all contributed in one way or another to the mediocre demand, there was no primary reason for the lack of interest. No matter the reason, the bottom line is that pre-war was lukewarm at best during the late-90's and early 2000's. Today, that has all changed and there are three primary reasons, in my opinion, for surge in pre-war baseball cards.
1) Grade Acceptance – It has taken some time but, finally, some collectors are realizing that cards graded below PSA NM 7 can still be very attractive cards. Even if you have the financial wherewithal to collect nothing but super, high-end cards, you might find the experience to be frustrating at best. With pre-war cards, collectors have learned to accept mid-grades and lower.
2) Scarcity Confidence – The market can be volatile at times, there's no question about it. One of the biggest fears for collectors is the realization that the alleged "rarity" they just purchased turned out to be more common than expected. The beauty of pre-war material is that the cards are genuinely scarce and, sometimes, scarce in any grade. In the long term, this provides a sense of security for collectors. They know that PSA Populations will not explode due to the lack of available product.
3) Baseball's Beginnings – Collectors certainly have different motivations. One popular collector motivation is based in history. Many years from now, collectors and baseball fans alike will still be intrigued with the early stages of the game. Who were baseball's first big stars? What teams did they play for? What did the uniforms look like? Baseball cards give all of us a glimpse into the past. They offer a history lesson in an enjoyable, visual format. Pre-war cards provide collectors with an artistic look at baseball's beginnings.
These reasons represent, of course, just a select few that have contributed to the increased attention given the beautiful baseball cards of the pre-war era. When you become frustrated with the current state of the game, whether it's due to talk of steroids, strikes or salaries, history can often provide the kind of comfort the baseball purist is looking for.
Never get cheated,
Joe Orlando
Editor In Chief