Manufacturer Attrition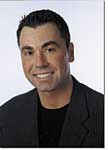 Recently, many of you have probably heard that Fleer has officially gone out of business. In addition, Donruss was recently stripped of their baseball license. Beginning in 2006, Donruss will no longer be able to produce baseball cards, which raises concerns about the viability of their company in general.
For the collector, especially one that was active during our hobby boom in the 1980's, this is very sad news. I was one of those collectors who became serious about the hobby during that time. Both Donruss and Fleer deserve credit for helping to shape our industry during their respective runs. For a time, it was just Donruss, Fleer and Topps, with Donruss and Fleer leading the way in terms of popularity.
Times have changed.
Despite the loss of these two hobby giants, there may be a greater good served here. There is no question that the modern trading card market has been adversely affected by the ridiculously, overwhelming amount of product. The amount is so staggering that many collectors have simply given up because they do not feel like fighting a battle they know they cannot win. There are just too many cards; it is an intimidating endeavor no matter how much you have to spend.
While the manufacturer attrition may provide some real benefit to the market, it is still sad to see familiar faces disappear. I can vividly remember the excitement generated by great issues like the 1984 Donruss and 1984 Fleer Update sets for example. Many of the hottest issues in the marketplace were produced by Donruss and Fleer during the 1980's and beyond.
Here are my Top 4 Donruss/Fleer cards from the decade that changed the hobby forever.
1) 1984 Donruss Don Mattingly – The frenzy for this card was unprecedented. This card remained at $100-plus for quite some time as Donnie Baseball put up HOF-like numbers year after year. Unfortunately for collectors, Mattingly's run fell short of HOF credentials.
2) 1986 Donruss Jose Canseco – Like the Mattingly card, the Canseco rookie took the hobby by storm. Jose graced the front of the card with his junior-high mustache and, on the field, blasted baseballs into orbit. Now steroids and bizarre behavior have put a permanent cloud over this once great card.
3) 1984 Fleer Update Roger Clemens – Still a great card today, this card and set created a buzz like no other in the mid-1980's. No one seemed to know just how limited the set was but they knew it was limited. The price just kept climbing and climbing and, unlike the Mattingly and Canseco rookies, this card has remained strong like The Rocket himself.
4) 1987 Fleer Barry Bonds – Like the Clemens rookie, this is still a great card today even thought the future is uncertain for Bonds. Will he pass Ruth? Will he pass Aaron? Even if he rides into the sunset and never plays again, this rookie card will not be forgotten. Barry has already left a permanent mark on the game.
It is hard to imagine the baseball card manufacturing world without Donruss or Fleer. They have provided the hobby with great memories and great products for years. Your list may vary from mine so, in this time of reflection, ask yourself which Donruss and Fleer baseball cards were your favorites in the last three decades? In any event, they will be both be missed.
Never get cheated,

Joe Orlando
Editor In Chief