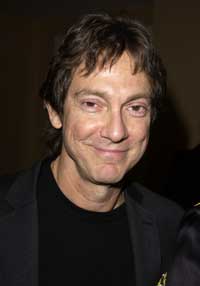 For collectors of the best baseball cards in existence, this is PSA heaven. MastroNet, Inc., the world's leading Sports and Americana auction house, has announced that it will auction portions of the John Branca Collection in several of its upcoming auctions. The first offering of Branca cards will be available in MastroNet's April 2005 Premier Auction.
Doug Allen, president of MastroNet, believes it will require approximately six of his company's auction events to effectively represent and sell installments of this fabled hobby collection. "You're talking about a huge number of high-end cards from the unquestioned king of top graded sets," said Allen.
John Branca has chosen to part with many of his treasured cards after deciding to refocus the content of his collection. "My emphasis will more narrowly be on continuing to collect player runs and acquire the top 200 cards in the hobby." For instance, Branca explains, he will keep the 1951 Bowman Mantle and Mays from his top rated set but let the other cards go.
Branca's pursuit of the top 200 cards in the hobby was inspired by a book by Joe Orlando, president of Professional Sports Authenticators (PSA), the world's leading grading and authentication company.
"John has been fanatic about eye-appeal when it comes to his card collection. He has always tried to locate and obtain the cards that exhibit that extra special look, the kind of look that grabs the attention of most collectors like bold color and crisp, problem-free print quality," said Orlando. "John's pursuit of the best has been evident and no secret to the collectors who are familiar with PSA's Set Registry."
According to Allen, the release of these cards back into the collecting world is extremely significant. "For years, one of the obstacles many collectors experienced in upgrading their own collections has been the John Branca collection. John has had some of the best cards locked up," said Allen.
John Branca is well-known in the card collecting industry but has made a name in the legal world as well, representing some of the top music celebrities of our time including Michael Jackson, Carlos Santana, The Beach Boys, The Doors and The Rolling Stones. His early love of music, which led to his current profession as an entertainment lawyer, was matched only by his obsession with baseball. Born into a baseball family, Branca is the nephew and godson of All-Star Dodger pitcher, Ralph Branca. If that name doesn't ring a bell here's a little help. Branca delivered the pitch that Bobby Thomson hit into baseball history - the famous "shot heard round the world."
As a kid, Branca was a devoted baseball card collector. While Branca was away at law school his beloved collection, tucked away in an attic, was the victim of a home burglary. "I was heartbroken," said Branca. For the next two decades, Branca couldn't bring himself to even look at a baseball card.
Then came the Barry Halper auction. Branca attended the auction in hopes of winning his uncle's, 1951 Dodger uniform. Branca walked away with the uniform, and quite a bit more. While he was there, Branca was reintroduced to his childhood hobby of card collecting. "It just took on a life of its own," said Branca. " I saw all those great sets of the 20th century and decided it was time they were mine."
"While I'm excited to be focusing in on cards that have intrigued me for some time, it will be very difficult to relinquish parts of my collection," admitted Branca. "The great consolation is that I know the individuals purchasing the cards have the same passion for them as I do. No matter where they end up, they'll be in good hands."
Branca chose MastroNet to handle the sale of his cards due to a number of factors. First, the collector and MastroNet have had a long-standing relationship that Branca considered second to none. Secondly, and just as important than the first, Branca recognized MastroNet's expertise and reputation for handling cards at this level. "They bring in the best bidders for the best cards," Branca said.
Allen believes the Branca cards will be a hobby happening. "We're anticipating fierce bidding and record-setting prices, " Allen said. "Card collectors everywhere have been waiting for this opportunity. My guess is they'll jump at it."
For More Information
Bidding on the first installment of Branca cards begins on March 28, 2005. To register for the MastroNet April auction and receive an auction catalog, call 630-472-1200 or go to www.mastronet.com.