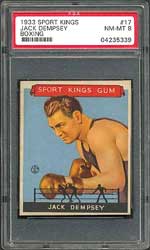 As a boxing fan myself, I have to admit that it is getting harder and harder to remain patient with the sport. Every time a major, pay-per-view event is offered, I gather with my friends in hopes of an exciting bout. It seems, more than ever, that my friends and I usually leave the night bitter and frustrated -- frustrated that we spent another dime on the modern circus known as boxing.
Whether it's a chewed ear, a horrible decision or the politics of the rankings, boxing has long been plagued with corruption and controversy. Over the past few months, I have personally witnessed a host of bizarre decisions. These are the types of decisions that make you wonder if the judging is truly unbiased and based on the actual performance. When a fighter works so hard in preparation for a bout and then fights his heart out only to have a few judges give the decision to the wrong guy, it's hard to watch. It's like hitting a home run to dead centerfield only to have the umpire yell, "Foul Ball!"
It really pains me to say that because I really enjoy watching the sport and the history of the sport. Many people forget that boxing was, at one time, the most celebrated of all sports. Fights were more than merely fights; boxing matches were huge events. The country would stop to see modern gladiators go toe to toe in a display of courage, skill and in all honesty, brutality.
Well, some of those fans still gather in small groups today but the sport has been so tainted over the years that it may never recover. I hope that isn't the case because the sport, in its purity, is as exciting as any sport that exists. The drama is heightened and the unexpected is what keeps fans coming back for more.
The boxing collectibles market really illustrates the disillusionment with the sport's evolution. When major auctions take place, the ones featuring high-end items, it is very apparent that there is great respect given towards vintage boxing figures and very little given to the boxers of today.
While it's true that, in other sports, vintage collectibles almost always overshadow modern ones, it isn't nearly as noticeable. While Babe Ruth outsells Nolan Ryan and Wilt Chamberlain outsells Shaquille O'Neal, there is still a clear market for modern collectibles from sports such as baseball, basketball, football, hockey, golf, etc. In boxing, beyond a couple of well known boxing dealers, I have a hard time naming more than a handful of people who even handle modern boxing collectibles -- at least on a national scale.
Items that pertain to Muhammad Ali, Rocky Marciano, Joe Louis, Jack Dempsey and the like always seem to find a home. Despite enormous talent in today's game, including superstars like Roy Jones Jr., Oscar De La Hoya and Lennox Lewis, the hobby has yet to embrace them. In some cases, the boxer may lack star quality but, in most cases, the waning popularity of modern boxing collectibles has more to do with the state of the sport than the gladiators who shed blood for our amusement.
So, where does all this leave us? Well, I always remain hopeful that boxing will clean up its act and let the talented fighters shine through. Then maybe, just maybe, the fighters will receive the respect they deserve and the sport will draw more collectors in to what once was the show of all shows. I just have this terrible feeling that this may be wishful thinking instead of reasonable hope.